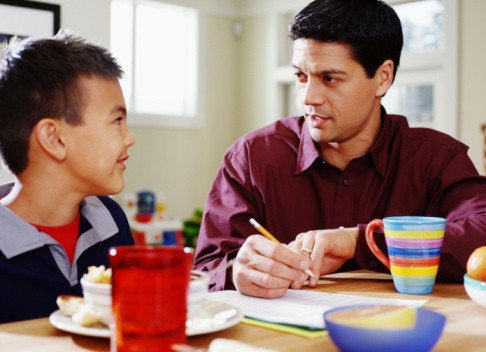 Back to school season is right around the corner, and, as parents are busy buying supplies and helping their kids register for classes, many are also wondering whether or not they should line up a tutor for the academic year.
Amy Wickstrom, a family therapist, blogger and mother of two, admits she's not an educator, but she winces a bit when parents push their children too hard academically too soon.
"I think it's important to consider many different issues when it comes to topics like tutoring," she says. "For example, many parents have unrealistic expectations of their child's academic performance. Without meaning to, I see many adults accidentally push their children beyond reasonable limits and then get upset with them when they can't live up to their standards."
If parents are considering a tutor, Wickstrom says they should be sure the reason for tutoring isn't related to one of their own personal needs (i.e. their need for success).
"They should also be sure that their desire for a tutor is not based on comparisons to other children," she adds. "For example, one child in a family may get As and another Bs, but that doesn't mean that the child with Bs needs to get a tutor to keep up with the one getting As."
Karen McEwan, a kindergarten teacher in Portland, Ore., says parents often make the mistake of thinking their child needs a tutor for, say, Algebra II.
"In fact, the child may lack the basic skills needed to be successful in Algebra II, and needs a tutor for Algebra I, which they barely passed the last year," she says.
Here's where technology is awesome, McEwan says.
"Get an online tutor for the basic skills," she says. "It's free and can be done any time, without an appointment. Tutors are great if there is a program with formative assessments and measurements of progress. They're not great if they're just help your child get through the homework. That's just a Band Aid."
If you've needed at tutor in the past for homework completion, McEwan suggests hiring a tutor during the summer.
"Otherwise, the child will enter the next grade with weak skills," she warns.
Amie Lake, a school librarian in Salem, Ore., says tutoring is not a bad idea -- especially with rising classroom numbers and teachers becoming increasingly overloaded by state tests.
"Definitely, if you suspect that your child is struggling, get help," she says. "Remember that school nowadays moves fast. If your child is having trouble keeping up, then it won't be long before they are far behind."