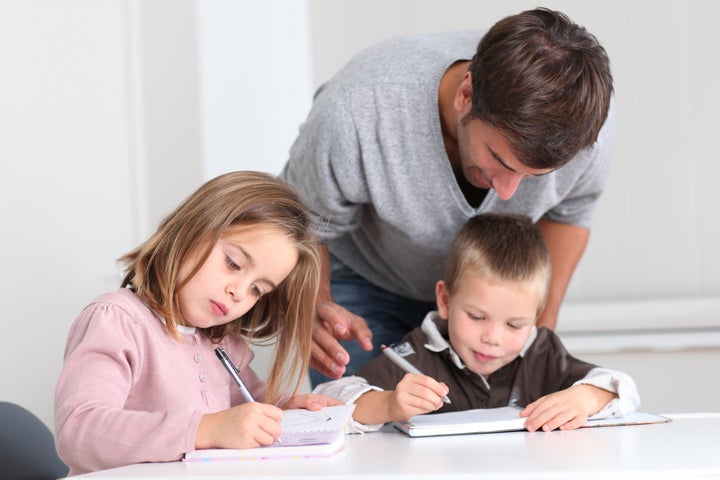 For Women & Co. by Kate Hanley, MsMindBody.com

I love summer, I really do. I love eating dinner outside, taking the kids to the beach on weekends and being able to go outside without wrestling them into coats, hats and backpacks. And yet, as bedtime creeps later and later with the extra daylight, and since we've started spending more time inside to escape the high temps, part of me is looking forward to fall and the rhythmic return to "real life."
The question, then, is how to transition from loosey-goosey summer living to the more structured days of school? According to a recent survey by Women & Co. and Parenting.com, getting kids back on a school schedule is moms' most-dreaded back-to-school chore, so I asked two of my favorite down-to-earth parenting experts to weigh in: Ann Pleshette Murphy, a psychologist, parent educator and the author of the 7 Stages of Motherhood: Loving Your Life without Losing Your Mind, and Jen Singer, award-winning blogger at mommasaid.net and author of You're a Good Mom (and Your Kids Aren't So Bad Either). Their advice is a blend of the practical and the philosophical. Best of all, it's doable and peace-promoting. September, we're ready for you! So, here are some tips to help transition your kids to a back-to-school time schedule:
Think back to go forward.
"The best preparation for the start of school is a little 20-20 hindsight," Murphy says. Last school year, what piece of your daily routine didn't work? Were the kids monsters in the morning because they were tired? Then focus on sleep. Was disorganization your family's Achilles heel? You should start with some simple tweaks to your space. (More on both of these in a minute.) The point is: Pick your battles.
Set the stage for more sleep.
To help kids ease into a school schedule, start moving bedtime up 15 minutes or so every day, beginning about two weeks before school, Singer suggests. "And if they can't manage to fall asleep earlier, don't worry: School will poop them out. By the end of the first week, they'll get acclimated to an earlier bedtime." Phew.
Make space for school.
If scrambling for homework, keys and lunches is your family's most common school year annoyance, organizing your space can help. "Make room in the house for the school year so the kids start to get ready mentally," Singer says. Starting now, you can clean off desks, weed out too-small clothes from closets and drawers and make a "dumping zone" where backpacks and permission slips will go.
Lead by example.
The most important thing you can do to prep your kids for the school year, Murphy says, is to exemplify the change you wish to see, and do what you can now to help you greet those first days of school with a palpable sense of calm. Make sure you've filled out all the health forms and permission slips most schools mail during the summer; purchased the sports gear and school supplies they'll need and communicated to your kids what the daily routine will be and what you expect of them. That way, you won't be scrambling and anxious those first few weeks. "The calmer you are, the better your kids' adjustment will be," Murphy says.
About Women & Co.:
Women & Co.®, a service of Citibank, is the go-to personal finance source for women. Women & Co. delivers financial content with sharp, insightful commentary and a female point of view. Sign up for free at womenandco.com.