Tips to make school + life run easier
Getting the kids back to school is never easy. Those long summer days of playing in the pool are suddenly transformed into early mornings and homework battles. While we can't help you make lunches every morning, we can give you a few pointers on how to corral the clutter and keep track of all the schedules.
Morning is no friend of children. Major meltdowns happen over who ate the last bowl of cereal or who took longer in the bathroom. A lot of decisions have to be made when you aren't even fully awake yet. Streamline the routine and add visuals to make it easier on everyone. You've heard the advice of laying out an outfit the night before. But one mom steps it up with a great shoe organizer that lets her kids set out an entire week's worth of clothes. You fill it once and week and you're done. Much easier than adding a chore to the bedtime routine.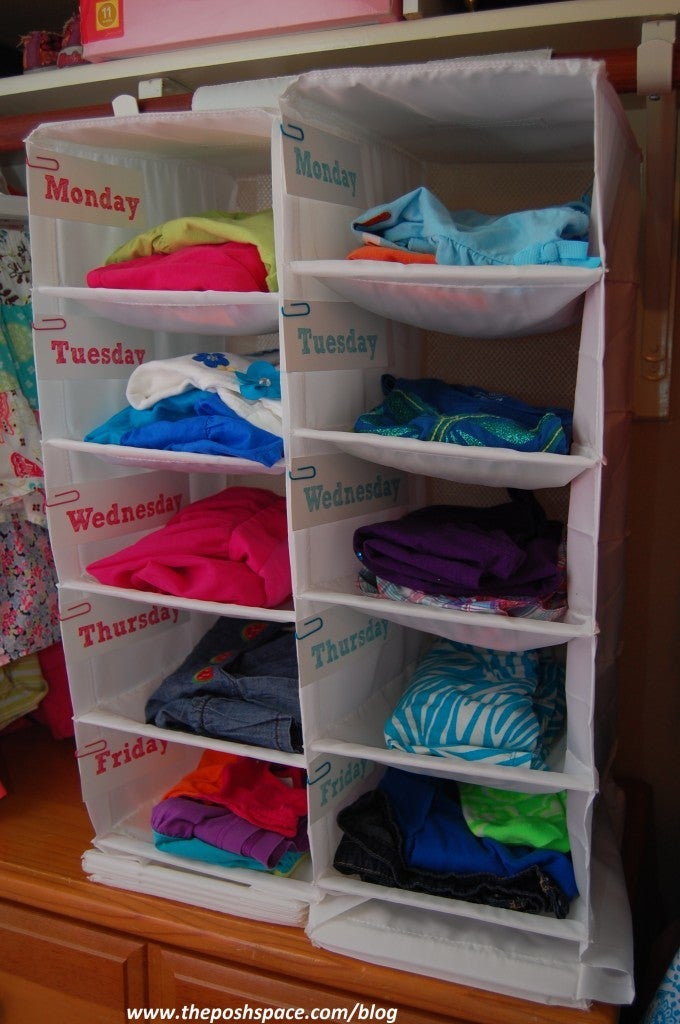 Now about those bedtimes. Children need between 8-12 hours of sleep a night. But that's a big difference. How do you know when your child should be in bed? Check out this handy chart made by Wilson Elementary School. It lists the wakeup time for a specific age and gives you the suggested bedtime. I guarantee you'll be surprised about your children's new bed time.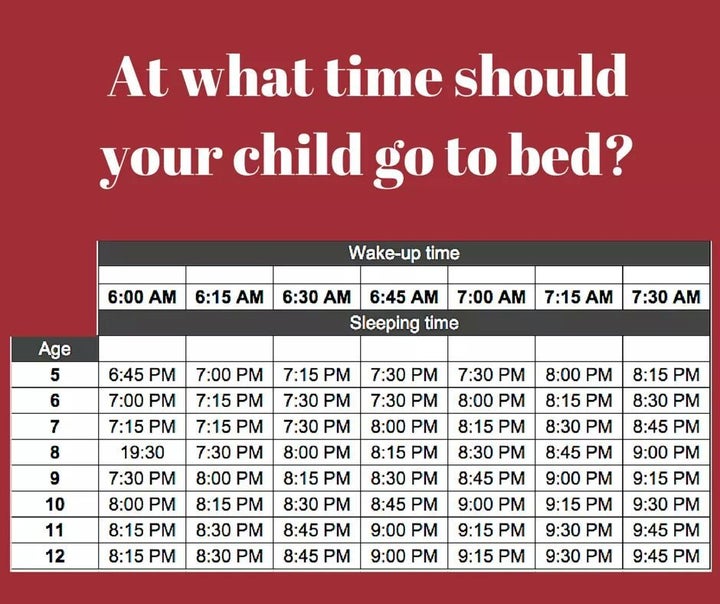 Packing a nutritious lunch is important, but kids get bored with the same thing everyday. Print this cheat sheet to serve as a guide for mixing and matching items from all the food groups.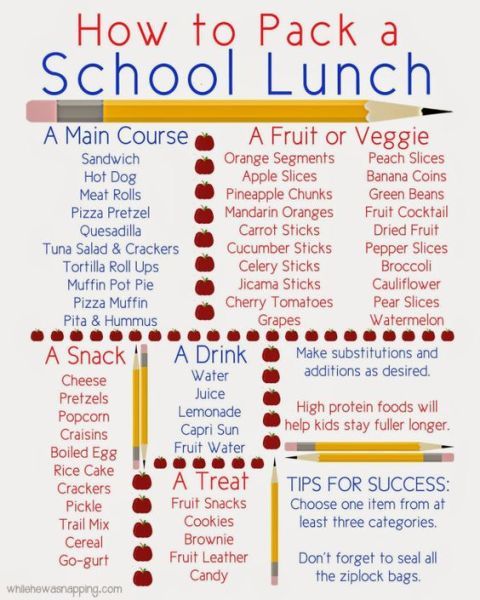 You can also keep a cubby in the fridge stocked with pre-portioned items. Kids can simply grab one of each kind and throw them in their lunch boxes. Lunch is done in a minute.
Tackle the homework by setting aside a special place for it. When kids set down at the table, it means it's time to get work done. But it doesn't have to be utilitarian. Keep things visually interesting and let them take a 10 minute break for every 20 minutes of studying.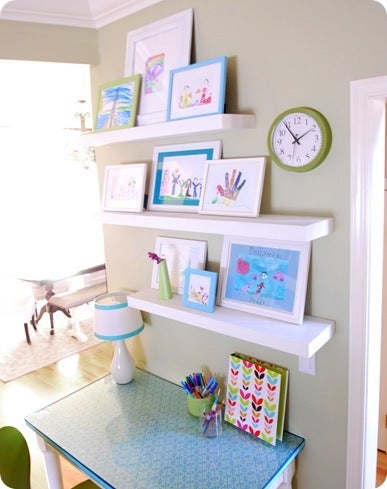 This homework station has everything a kid needs, close at hand, and doesn't take up a lot of space.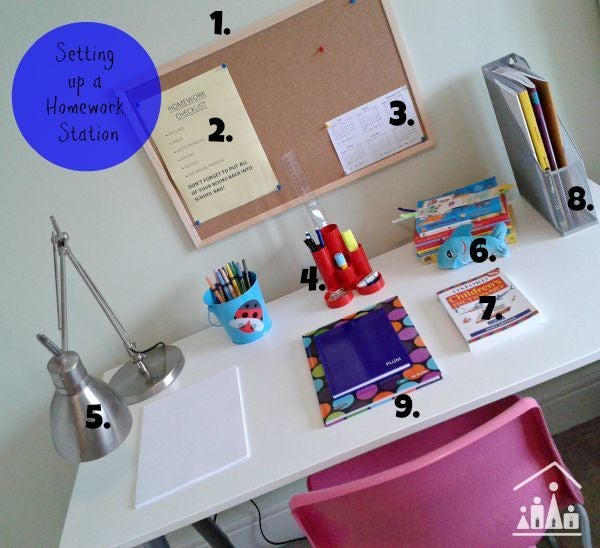 Keep backpacks wrangled with a dedicated space for each. The kids will know right where to find them rather than searching the entire house. As soon as the kids gets home in the afternoon, important papers and homework are set on the homework desk, lunch boxes are cleaned out, and backpacks are put away. This orderly system will save precious minutes in the morning.
Storage doesn't have to be extravagant. This simple solution works well in even the tightest spaces.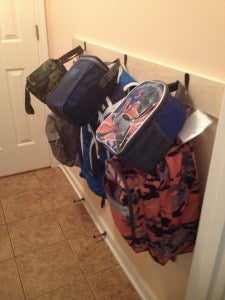 A command center holds papers and book bags in a simple cabinet. This all-in-one-stop keeps everything tidy and at hand.

Running out of glue during a school project is a disaster. Keep extra supplies handy with organized bins. Fill them with pens, pencils, crayons, staplers, highlighters and paper to make sure a crisis is diverted.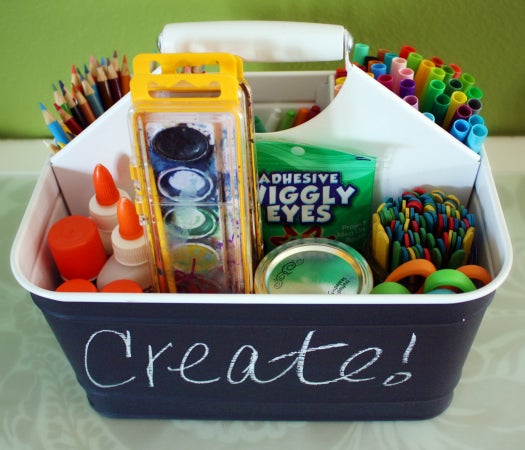 A tray can be used to move supplies from the closet to homework table or desk.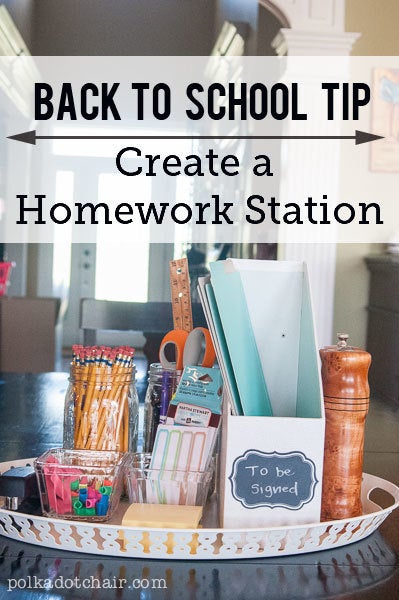 An over the door organizer is perfect for small spaces. It also makes items easy to find with clear pockets.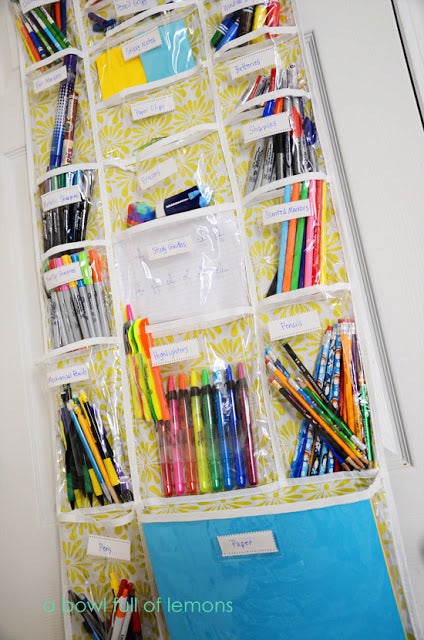 So get back into the fast paced routine and keep things running smoothly with these tips. Back to school was ever easier.