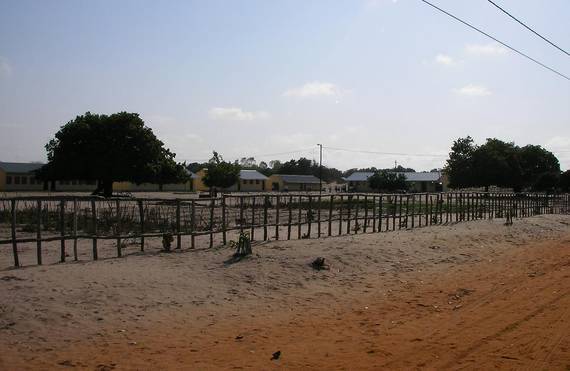 Access to power is a principal bottleneck to growth in Africa. Six hundred million Africans lack access to a power grid. Even where there is power, unreliable national grids force businesses to spend as much as 60 percent of their operating costs just on back-up power generated by expensive imported diesel and gasoline. The good news is that African governments are making power a top priority, with growing private sector investment supported by financial institutions and partner governments. President Obama announced his Power Africa initiative this past summer: $7 billion from the United States with another $9 billion in private sector commitments. The Electrify Africa Act, a bipartisan bill proposing significant steps to improve access to power through U.S. commitments, will soon go before the Senate. This is all great news, but who gets power first and who has to wait?
The power gap problem is most acutely felt by sub-Saharan Africa's rural poor, of whom nearly nine of every 10 lack access to electricity. Precious medicines can't be kept at preservative temperatures, leaving communities vulnerable to disease. Meals can be major undertakings, and almost everything, including schoolwork, has to stop at sundown.
Plans for upcoming projects will largely rehabilitate and expand national and some regional power grids. Such projects are sorely needed, and they need to be done right -- right technically, right with respect to their environmental impact, and right with respect to affected communities -- a business where Africare excels. Unfortunately, even if those projects are executed properly, Africa's power gap will require $300 billion of investment and will take decades to fill. The rural poor, who are farthest from existing grids and comprise the vast majority of Africans without power, will be the last reached.
The poor should not have to wait because the poor do not have to wait.
Technologies available today can make lighting up Africa less expensive and more equitable. Africa can leapfrog the model of a national electricity grid, with its large central power plants and miles of transmission lines, sub-stations and distribution lines. Rural communities can be served through decentralized models of mini-grid and off-grid solutions based on renewable energy, and at much lower cost.
Thanks to Africa's mobile phone revolution that was launched by Mo Ibrahim, the most recent recipient of Africare's Bishop John T. Walker Leadership Award, rural Africans no longer have to wait for years for installation of a fixed line telephone. Similarly, they need not continue to wait decades for big power grids to come to their communities. Politically, in the face of huge oil and gas discoveries all over the continent and major investments to take those reserves to world markets, African leaders may well find their citizens growing weary of waiting for power. Improving technologies and falling prices for renewables like wind, solar and bioenergy offer great opportunities to both improve existing grids and enable new off-grid and mini-grid power for poor communities now.
Take for example Africare's partnership with Brazil's AGN Bioenergy for sustainable, biomass-based distributed power generation in Mozambique's rural northern regions. In their 2011-2014 Poverty Reduction Strategy Paper, the Republic of Mozambique acknowledges the "glaring geographic disparities" between urban and rural populations, citing expanded energy supply as a strategic objective to improve well-being and achieve inclusive economic growth. Africare and AGN Bioenergy are collaborating to increase power access and strengthen rural livelihoods among 60,000 people in northern Mozambique who have had no power or had to rely on intermittent power from high cost diesel or gasoline. We will train thousands of smallholder farmers to grow a variety of high-yield sugarcane that AGN Bioenergy's technology will convert into electricity. This will provide sustainable distributed power for communities at less than half the cost of what they are currently paying for imported diesel and gasoline, and a surplus will be sold to the national grid for use by people elsewhere in the country. In parallel, Africare's training will include crop diversification so farmers can grow nutritious foods as well as the new varieties of energy cane.
The U.S. and other higher income countries need to go back to the future too, modernizing power systems with distributed generation, greater use of renewables, and the use off-grid and mini-grid technologies. Many of the innovations that could bring so many benefits to African countries will be key elements in rebooting power systems elsewhere.
For example, most of the United States' power lines and plants are now more than a quarter of a century old. The loads they bear are more than they were originally intended to carry, and our population is growing. Our power grid also is increasingly vulnerable to the vagaries of the weather and climate change. In addition to providing a great business opportunity for the U.S. private sector, supporting electrification in Africa can provide valuable lessons for bringing our aging electricity grid in the States into the 21st century.
If rural Africans have power in their lives, they will have more power over their lives. And Africare believes an investment in an African community's future is an investment in our own.
Popular in the Community