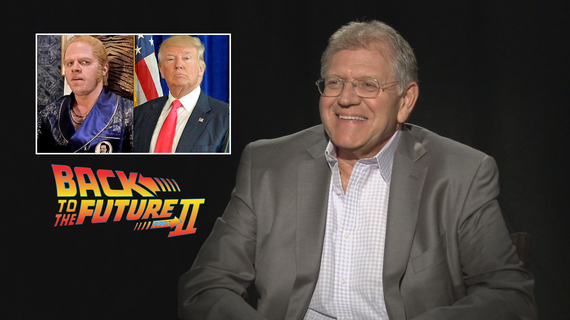 'Back to the Future' has been all the craze for the last 13 months, ever since October 21, 2015. It has come to be known as "Back to the Future Day", the date referenced in 'Back to the Future II', and it showed us which visions of the future made in the 1989 movie actually came true.
Sure, we know 'Back to the Future' was pretty spot on about virtual reality, tablets and even the Cubs winning the World Series (even though they were a year late). But perhaps the biggest prediction was Donald Trump's Presidency as referenced in the film by Biff Tannen becoming the mayor of Hill Valley.
BTTF director Robert Zemeckis explained to me that the Biff Tannen character was based on Donald Trump but that they didn't have the audacity to think that Biff could run for President.
Popular in the Community