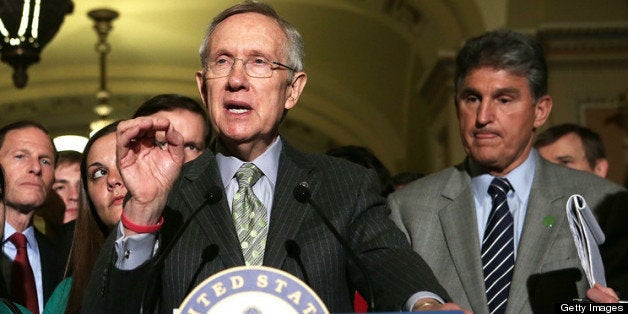 WASHINGTON -- Senate Democrats believe that they have several new votes in favor of a bill that would expand background checks for gun buyers, after weeks in which those who opposed the legislation faced strong political backlash at home.
The additional votes would still put the bill, a bipartisan compromise sponsored by Sens. Joe Manchin (D-W.Va.) and Pat Toomey (R-Pa.), shy of the 60 necessary for passage. And tellingly, no one boasting of growing support would reveal the names of those lawmakers ready to flip.
But the bullish talk from Democrats -- from leadership on down -- is yet another indication that the party feels good about the fallout from the failed gun vote and is increasingly eager to try again.
"Joe Manchin called me yesterday," Reid said. "He thinks he has a couple more votes. The one senator, Republican Senator from New Hampshire [Kelly Ayotte], has been -- wham, man has she been hit hard. She's the only senator in the northeast to vote against background checks. She went from a hugely positive number in New Hampshire -- her negatives now outweigh her positives. She is being hit every place she goes. So we are going to pick up some more votes. I may be able to get another Democrat or two. That would get us up to 57. We may only need three additional Republicans. So we'll see."
Reid notably did not name names, and a follow-up request for comment to his office went unreturned. A source close to negotiations, however, echoed the majority leader's sentiment, saying that there were two senators who opposed Manchin-Toomey who would flip once minor, superficial changes were made to the bill.
Sen. Mark Pryor (D-Ark.), who opposed the background check legislation and is up for reelection in 2014, is not one of the two senators, the source said. But Pryor has since indicated that he is willing to revisit the idea of expanded background checks. Speaking at a conference this past Friday, he said that he would be open to a bill that included the best parts of the Manchin-Toomey bill and the Republican alternative.
But even if Pryor and the two unnamed senators came to support the bill, it still wouldn't be enough. The bill fell six votes shy of the 60-vote threshold needed for passage. Reid voted against it so that he would be able to request that it be reintroduced later on in the legislative session. His support plus that of three senators only adds up to 58 votes.
Gun control advocates are gearing up to find the additional votes. Vice President Joseph Biden penned an op-ed for the Houston Chronicle on background check legislation this weekend, predicting that supporters would prevail over time -- not exactly the type of thing the administration would do if it wasn't eager to reengage the fight.
And the group Americans for Responsible Solutions, led by former Rep. Gabby Giffords (D-Ariz.) and her husband, Mark Kelly, announced Monday that it raised $1 million online in the weeks since the bill's defeat, for the purposes of punishing those who opposed the measure and helping its supporters.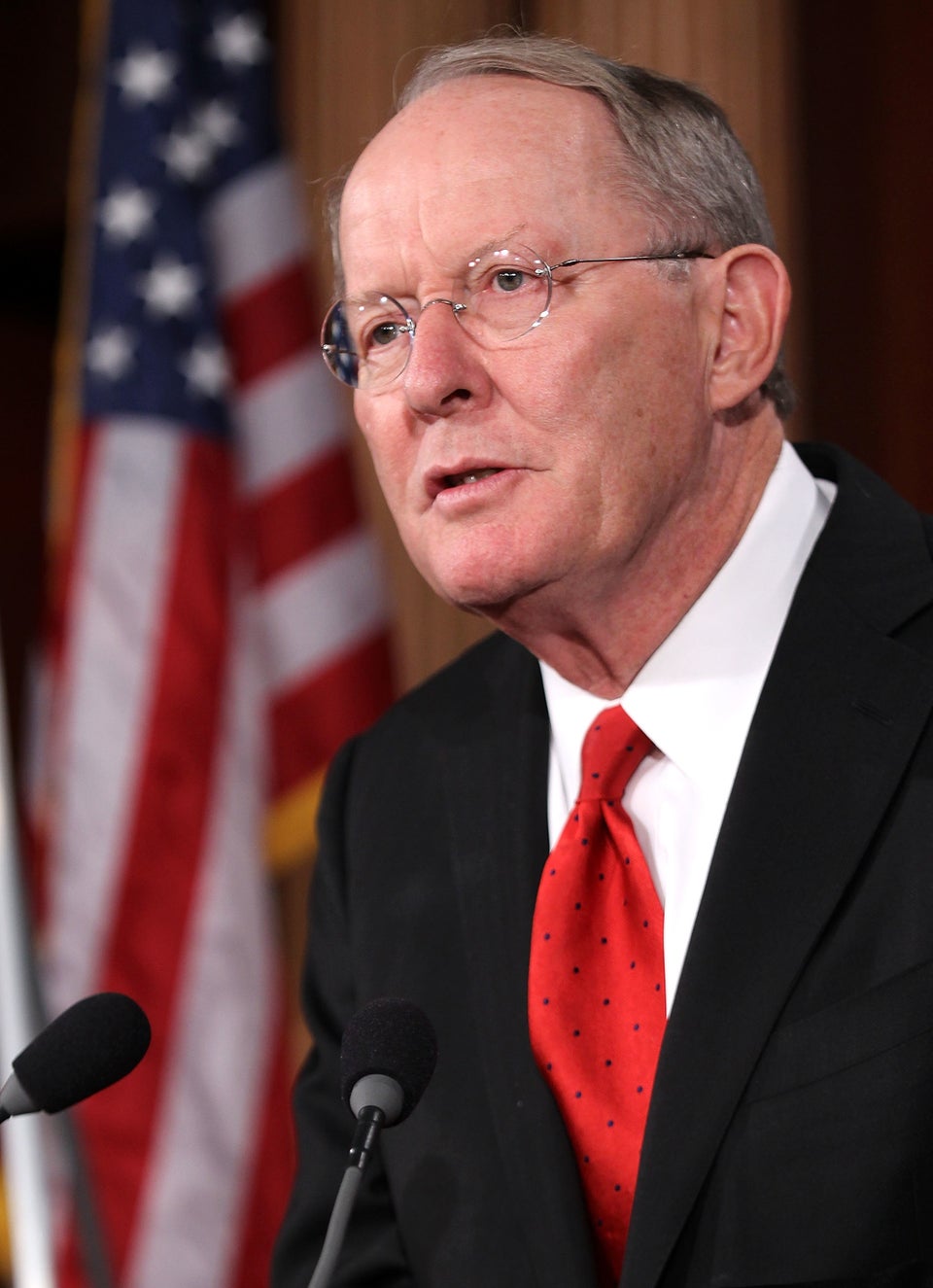 Senators Who Voted NO On Background Checks
Popular in the Community