WASHINGTON -- With shouts of "Shame on you!" echoing in the chamber, the U.S. Senate failed to muster sufficient support Wednesday for a gun-buyer background check bill that's supported by nearly 90 percent of Americans.
It also voted down other key measures and counterproposals, defeating a string of amendments in a series of procedural votes that likely doomed any major legislation to curb gun violence.
The background check measure -- painstakingly crafted by the bipartisan duo of Sens. Joe Manchin (D-W.Va.) and Pat Toomey (R-Pa.) -- was seen as the key to passing the first legislation in decades to address the sorts of mass slaughters that so recently horrified the country in Newtown, Conn., where 20 children and six educators were gunned down at an elementary school, and in Aurora, Colo., where 12 people were killed in a theater.
The amendment failed 54 to 46, falling short of the 60-vote threshold needed to break a filibuster. That failure upset anew victims of the Sandy Hook shootings and other slaughters who watched from the Senate gallery.
"Shame on you!" shouted two women in the gallery after the vote. One was Patricia Maisch, who grabbed the third clip from the gunman who opened fired at then-Rep. Gabby Giffords in the Tuscon., Ariz., shooting in 2011. The other was Lori Hass, whose daughter was injured in the Virginia Tech shootings six years and one day ago.
"I think we're going to continue to work for the right thing to be done. I think the senators who voted against this will have to live with that vote, and I think they're going to have to account for themselves," said Peter Read, whose daughter, Mary, was among the 33 killed at Virginia Tech.
An angry and disappointed-looking President Barack Obama also hammered the vote in a Rose Garden speech on Wednesday.
"All in all, this is a pretty shameful day for Washington," Obama said.
"The American people are trying to figure out -- how can something that has 90 percent support not happen?" Obama said.
He was echoed by other victims of mass shootings who watched the Senate vote.
"I was extremely disappointed," said retired Col. Bill Badger, one of the people who tackled Jared Lee Loughner in Tucson. "When 90 percent of the people want something, and the senator votes against them, the next election, we're going to take care of those senators, because they're not representing the people."
Passage of the background check amendment had been seen as key because it represented a bipartisan agreement in a highly polarized debate. It also would have preserved a major part of the overall bill that many advocates against gun violence saw as a minimum step toward stemming gun massacres.
Stronger measures up for a vote also failed, including a ban of assault weapons sponsored by Sen. Dianne Feinstein (D-Calif.) that went down 40 to 60, in spite of an impassioned plea from the senator.
"I know how this is going to end, and the despair and the dismay of the families standing out there whose safety we need to protect, and we don't do it. I am really chagrined," said Feinstein, who argued that lawmakers with six-year terms should have the fortitude to take tough votes.
"Show some guts," Feinstein said.
The only significant steps that all sides agreed on were stemming illegal trafficking of weapons and improving mental health efforts, but even an amendment written with NRA input to crack down on trafficking failed 58 to 42.
A vote on improving mental health services was delayed until Thursday.
The background check measure would have expanded the current check system to cover sales of weapons on the Internet and at gun shows.
Democratic aides privately conceded that with the failure of background checks, the rest of the bill would likely go down. One described it as a "pyrrhic victory," noting that a majority of the Senate backed the bill that is so popular outside the halls of Congress. "It's the farthest we've come," said the aide, speaking on background to talk freely.
The aides saw little hope of it being resurrected, although leaders kept that option open.
Opponents, citing a National Institute of Justice study, argued that the expanded check system would have laid the groundwork for a national registry of gun owners, although the measure expressly forbid such a step, with a 15-year jail sentence for anyone who tried to do that.
They also called it a useless step that would achieve little.
"Expanded background checks would not have prevented Newtown," said Sen. Chuck Grassley (R-Iowa), who offered an alternative measure with Sen. Ted Cruz (R-Texas) lacking new background checks. That measure also failed, 52 to 48.
But Toomey said his amendment would have at least been a modest step in the right direction.
"The goal was to see if we can find a way to make it a little bit more difficult for people who have no legal right to have a gun for them to obtain it," Toomey said. "That was the goal."
The Senate failed to meet it.
CORRECTION: This post originally incorrectly stated Chuck Grassley's state. He is a senator from Iowa. Patricia Maisch's first name was also misstated.
Final Vote For Manchin-Toomey Background Check Deal:
*Note: Senate Majority Leader Harry Reid (D-Nev.) supported the legislation, but he voted against it for procedural reasons, in order to preserve the right to bring the measure back up.
Before You Go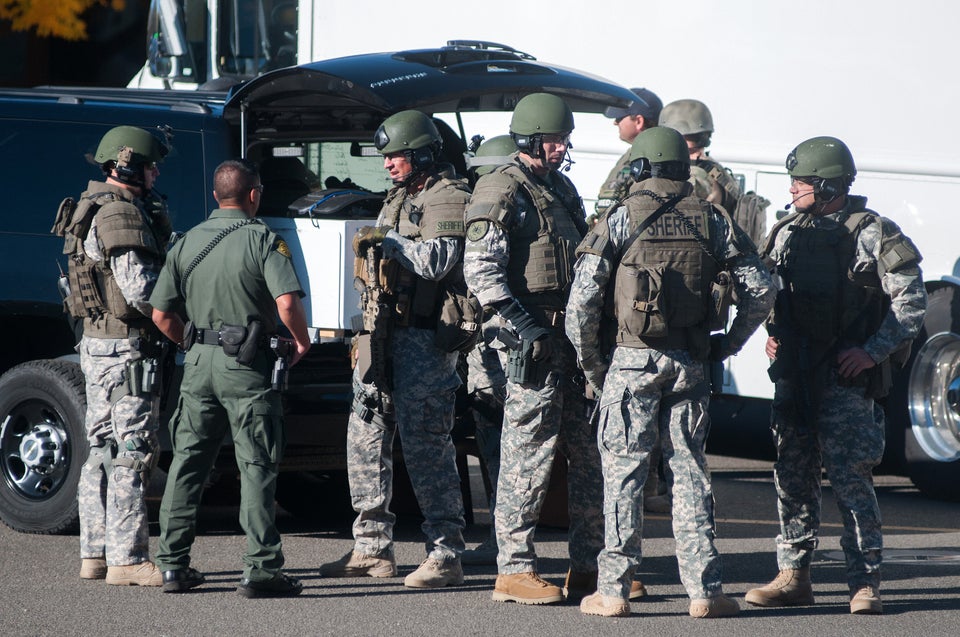 Shootings In America
Popular in the Community