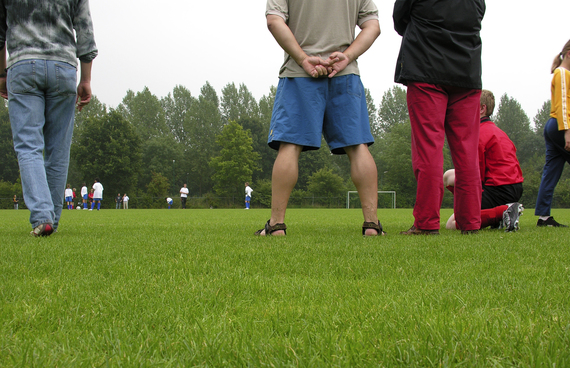 Whatever we can do to prevent child abusers from abusing children in organized sports, I'm all for. Throughout the last several years, the phrase "background checks" has been floating around as if it's a panacea for making sure youth sports leagues are doing the right thing when it comes to filtering out undesirables, such as child predators.
But from day one it seemed to me that there was something missing. Sure it sounds good when leagues announce to all the parents, "We do backgrounds on all our coaches," but did that mean that all the coaches were perfect, upstanding people in the community? That they could certainly be trusted around young impressionable children? Then it came to me. What about the guy or gal who has never been caught? They would have no record and could easily slip under the wire. They could do their "thing" until they got caught and then they might have a police record that would flag them. But by then it could be too late.
For instance, a 57-year-old San Luis Obispo (Calif.) man was arrested last month after police allegedly found images and videos of child pornography on his computers. The man was an administrative volunteer with a local youth football league for more than 15 years. While his volunteer position -- which has been revoked -- didn't require him to have interaction with children, I think this situation cuts the safety of the children dangerously close. The league stated that all prospective volunteers must submit a Live Scan application to the California Department of Justice for a background check and they are also checked against California's Megan's Law sexual offender registry. A message on the league's website said a Department of Justice background check did not uncover any previous criminal charges -- but this man is not someone you would want involved in your child's youth sports program.
Here's another example whereby a background check would have shown no reason for concern from the Chicago Tribune. A 22-year-old volunteer middle school basketball coach in Naperville (Ill.) was charged with one count of aggravated criminal sexual abuse earlier this year. The report says that the school district does a background screening check through the Raptor system, which is used by more than 12,000 schools nationwide and screens driver's license information for registered sex offenders. Again, a background check only tells you someone's past behavior -- and only if they were caught!
All of this can be disconcerting to a parent or concerned person. So what can be done, beyond doing background checks? Youth sports leagues have to put more emphasis on the whole screening process and background checks are just one part of that process. Our non-profit organization, the National Alliance for Youth Sports has produced a document called "Background Screening in Youth Sports" with guidelines to help leagues develop their own screening process. It's a free tool that parents or youth leagues can use to help identify and rid organizations of those who prey on children.
If a league stops vetting potential volunteers after they receive a clear background check then they are doing an incomplete job. To be forewarned is to be forearmed.
Popular in the Community