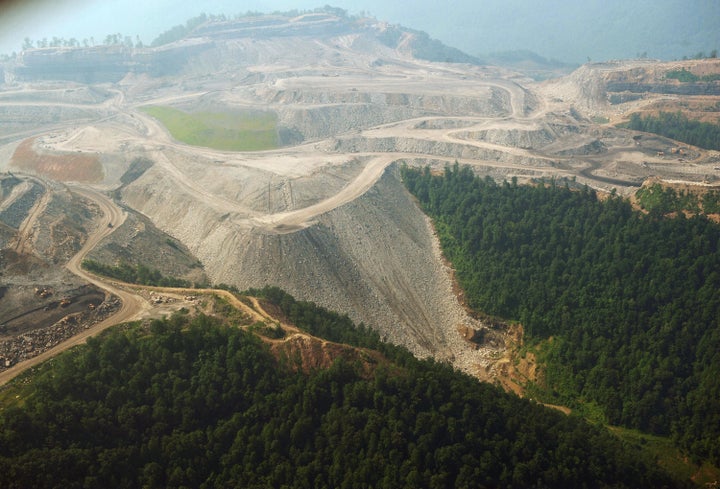 It's distressing to hear that the worldwide action to combat child poverty will fail to meet its target by 2020. In fact, even in the United States, poverty rates among children under the age of 18 shot up in 2010 to 22 percent -- up from 20.7 percent in 2009. That's almost a quarter of all children in America living in poverty. And, in Martin County, Kentucky, one of the ten most poverty-stricken counties in the U.S., that rate is even more staggering -- with an overall 45 percent of Martin County residents living at or below the poverty line, and more than 70 percent of school-age children in the Martin County public schools eligible for reduced price or free lunches. Many of the children in Martin County, Kentucky, eat only when they are in school. No food at home on weekends or during school vacations. Last year, there were more than 30 days of school missed due to inclement weather and school closures -- that meant that more than 1,500 children in this one community of 2,200 school children went hungry because they were not in school.
When we first learned of the huge hunger issues in Martin County, we knew RAMP -- the Rockin' Appalachian Mom Project -- a non-profit that we founded and is dedicated to combating poverty through nutrition and job creation -- could help. The schools already had a small Backpack Snack Program in place, but due to budget and staffing limitations, they were only able to help about a half-dozen children in a few of the public schools. Almost three years ago, RAMP stepped in and took over funding the Backpack Snack Program in Martin County. We started by increasing the program to 60 children, then last year to 180. Today, we are proud to announce that the program has recently been expanded to all six public schools in Martin County, and to 165 of the neediest and youngest Head Start children in the community, for a total of 350 children. While we know this is a drop in the bucket of the more than 1,500 children that could benefit from the Backpack Snack Program, we are still extremely proud of the success we have seen with this program. Not only is the Backpack Snack Program working to help alleviate hunger, but it is delivering nutritious food to these children, and better preparing them for learning when they return to school.
Our helpers or "angels" in the schools that administer the Backpack Snack Program are the Family Resource directors and Head Start program administrators who devote their time to helping these children; discreetly and consciously identifying the most neediest of children, then privately providing them twice a month, on the last two Fridays, with backpacks full of nutritious food for the children to take home (the last two weeks of the month are when families run out of food stamps). With the Backpack Snack Program, the emphasis is on healthy food. We have incorporated fresh fruit and veggies into the Backpack Snacks, and worked with the schools to develop a list of approved food items, such as oatmeal, soup and easy to prepare meals. This has been a learning experience for the schools, which previously put the emphasis on just finding any food available to provide to the children, often to the detriment of the children's health. Instead, RAMP works very hard to make nutrition a priority, with providing balanced, filling and healthy options. In addition, a facet of this program is the pay-it-back (and forward) concept, where parents and grandparents of the children this program supports, volunteer their time with the schools to help pick up and store the food, and pack the backpacks twice a month for distribution.
And again this year, for the second year in a row, RAMP is thrilled to have received a very generous donation from Walter P. Rawl & Sons, Inc., of Pelion, South Carolina, of more than 400 boxes of fresh produce to go home to our Backpack Snack children to help sustain them during the holidays. With the winter vacation fast approaching, and the looming threat of days off school from bad winter weather in the coming months, are hearts are warmed to know that at least some of the children in Martin County will not go hungry. But, there is always a need for more...
REAL LIFE. REAL NEWS. REAL VOICES.
Help us tell more of the stories that matter from voices that too often remain unheard.