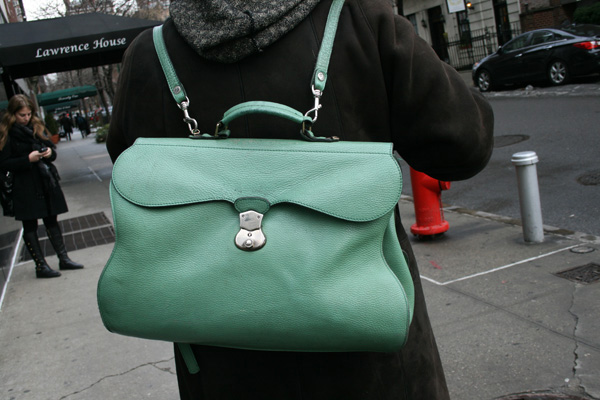 Where did you find your backpack?
It was made for me by Hester van Eeghen, a well-know designer, so I could fit in big musical scores.
Is this the backpack of your dreams?
Dream backpacks are weightless...
What's your favorite thing to keep in your backpack?
A small clay flute given to me by an Italian shepherd in Florence when I was 18.
If you were a backpack, who's back would you live on?
She just died, but without a doubt: Louise Bourgeois.
Judith is an Opera Singer and may be the owner of the backpack of her dreams.