Michael Lacey and Jim Larkin, co-founders of classifieds website Backpage.com, are among seven individuals connected to the company who have been indicted for conspiring to knowingly facilitate prostitution on their website.
A 93-count indictment unsealed Monday detailed the federal government's case against the classified advertising website days after it seized.
A message on Backpage.com that first appeared Friday said the website had "been seized as part of an enforcement action by the Federal Bureau of Investigation, the U.S. Postal Inspection Service, and the Internal Revenue Service Criminal Investigation Division, with analytical assistance from the Joint Regional Intelligence Center."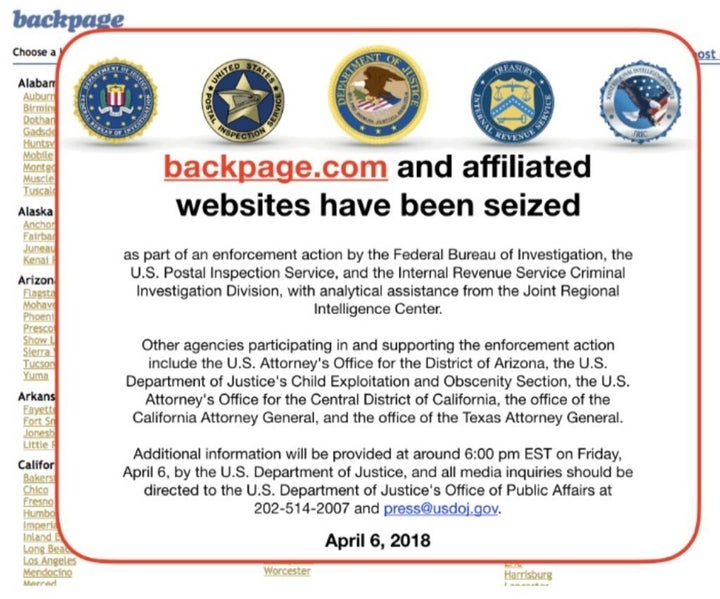 Along with Lacey, 69, and Larkin, 68, the indictment names 67-year-old Scott Spear, 66-year-old John E. "Jed" Brunst, 49-year-old Daniel Hyer, 45-year-old Andrew Padilla and 37-year-old Jaala Joye Vaught. The government alleges that Backpage workers knew that many of the sex work ads appearing on the site involved underage teens.
"Many of the ads published on Backpage depicted children who were victims
of sex trafficking," the indictment states. "Once again, although Backpage has sought to create the perception that it diligently attempts to prevent the publication of such ads, the reality is that Backpage has allowed such ads to be published while declining ― for financial reasons ― to take necessary steps to address the problem.
"For example, for several years, Backpage's official policy, when presented with an ad featuring the prostitution of a child, was to delete the particular words in the ad denoting the child's age and then publish a revised version of the ad. Such editing, of course, did nothing to change the fact the ad featured the prostitution of a child ― it only created a veneer of deniability and helped Backpage's customers (i.e., pimps trafficking children) evade detection."
The indictment includes more than 40 counts of money laundering. The document also covers 50 instances of advertisements where prostitution was allegedly being facilitated on the site and gives the summaries of 17 victims who were trafficked via Backpage.com.
One victim was apparently told to "perform sexual acts at gun point and choked to the point" of having seizures before being gang raped. Another victim mentioned in the indictment was stabbed to death, and another was killed and then set aflame.
"For far too long, Backpage.com existed as the dominant marketplace for illicit commercial sex, a place where sex traffickers frequently advertised children and adults alike," Attorney General Jeff Sessions said in a statement. "But this illegality stops right now. Last Friday, the Department of Justice seized Backpage, and it can no longer be used by criminals to promote and facilitate human trafficking."
Before You Go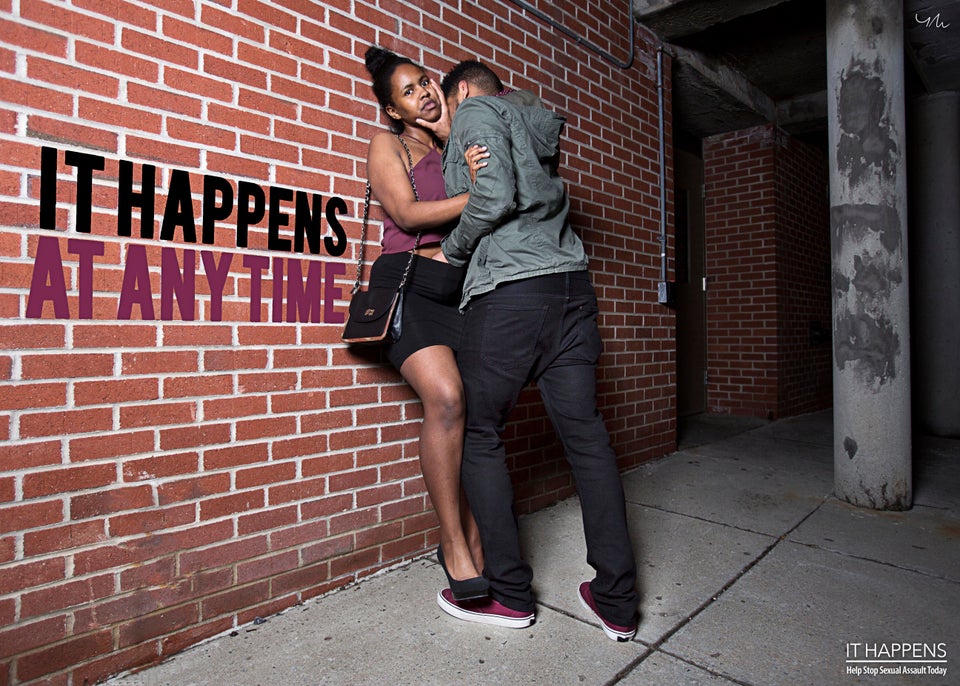 'It Happens' Sexual Assault Series by Yana Mazurkevich
Popular in the Community