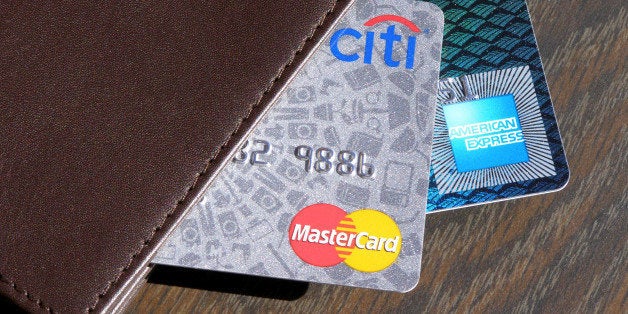 CHICAGO -- Major credit card companies, including American Express, Visa and MasterCard, will no longer let their cards be used to purchase adult ads on Backpage.com, a popular and controversial classified-ads site that critics say serves as a hub for sex trafficking and exploitation.
Cook County Sheriff Tom Dart, a longtime and vocal opponent of Backpage's adult services business, sent letters to the credit card companies earlier this week. Dart will publicly announce the call to action during a press conference in Chicago on Wednesday.
"Backpage has significantly lowered the barrier to entry for would-be sex traffickers, giving them easy access to millions of johns while cloaking them in anonymity and putting all risk on the shoulders of their victims," Dart said in a statement. "Raising that barrier will lead to less would-be sex traffickers entering the business as well as less victims."
Dart's office had previously reached out to American Express, which already complied. Visa and MasterCard confirmed to The Huffington Post on Tuesday that they have also dropped Backpage.
"MasterCard has rules that prohibit our cards from being used for illegal or brand-damaging activities," said Seth Eisen, MasterCard's external communications leader, in an email to HuffPost. "When the activity is confirmed, we work with the merchant's bank to resolve the situation. Based on a request from the Cook County Sheriff's Office, we contacted Backpage's acquiring bank about the issue. They have advised us that they are terminating acceptance at this time."
Fighting sex trafficking and child exploitation has for years been a major focus of Dart's department. In 2009, Dart sued Craigslist in an effort to have the popular site remove its adult services ads. Since 2011, his team has worked with sheriff's departments nationwide for the National Day of Johns Arrests initiative, a high-profile sting of pimps and prostitution customers that coincides with the Super Bowl.
"I'm pretty happy with how fast the response was. The civic responsibility shown by the companies is really fantastic," Dart told HuffPost on Wednesday, adding, "I guess I've been so tainted with having to deal with Backpage and the responses from them that I'm used to things taking a long time."
Dart said he didn't know exactly when the credit card companies will remove their logos and service from Backpage. But, he said, "I'm under the distinct impression it'll be very quick."
With American Express, Visa and Mastercard all agreeing to stop processing payments for Backpage, anyone who wants to place an adult services ad on the site will have to pay with the cryptocurrency bitcoin.
The website now does approximately $9 million a month in revenue, according to Cook County Sheriff's Department spokesman Ben Breit, who told HuffPost the figure was "a very conservative estimate."
"Our researchers put the number at about 1.4 million adult ads published in the U.S., in April alone," Breit said.
The website's finances are difficult to trace, and Backpage did not respond to multiple requests for comment about its financials and about the Cook County Sheriff's Department's efforts to wipe out its payment options.
The compliance of the credit cart companies marks a rare victory for law enforcement and other officials fighting Backpage's adult services section.
In 2013, the National Association of Attorneys General asked Congress to amend the Communications Decency Act (CDA) of 1996 to empower state and local governments to investigate and prosecute online classified-ads sites that were proven to promote prostitution and child sex trafficking.
In 2014, two alleged victims of child sex trafficking in Massachusetts sued Backpage, claiming that it had assisted in their abuse and exploitation. The alleged victims, who said they were 15 when they began to be trafficked by pimps, said they were sold a combined 1,900 times between the ages of 15 and 17.
After the legislative and litigious efforts failed, Breit said the Cook County sheriff's office finally looked to the financial route.
"We needed to come up with an out-of-the-box idea," Breit said. "A lot of this would simply not be possible if Visa and MasterCard would say 'no more.'"
When they hit upon that realization, Breit said they moved "full speed ahead" and devoted a team to working "almost full-time" on the effort.
"Everyone was kind of surprised no one had thought of it," he said. "Everyone who has been working to fight Backpage, they've been, frankly, used to disappointment. They were waiting for the other shoe to drop -- and it didn't."
Related
Before You Go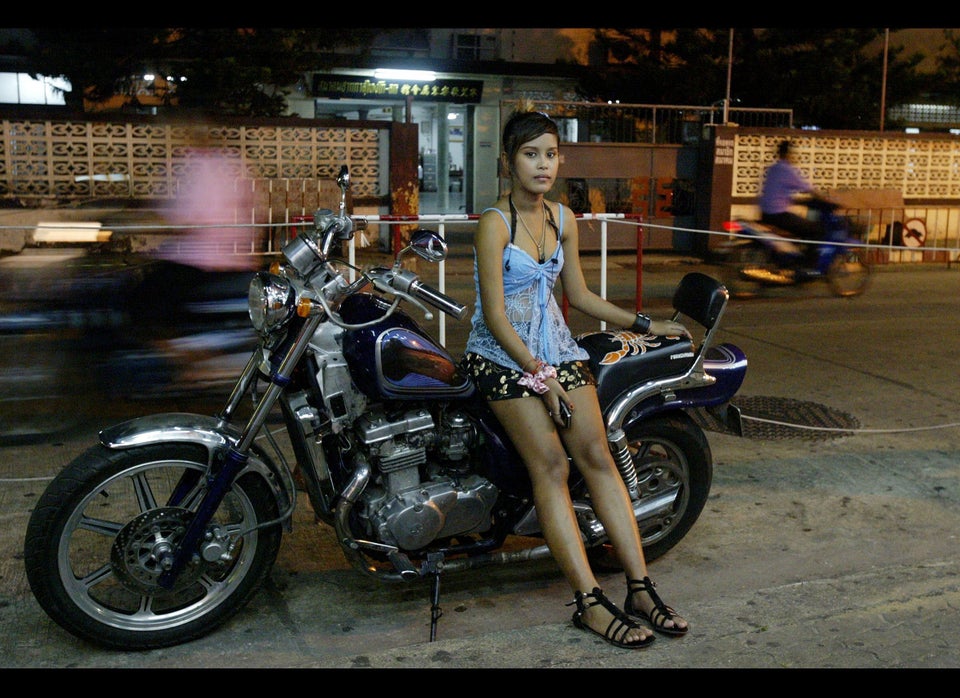 The Faces Of Sex Trafficking
Popular in the Community