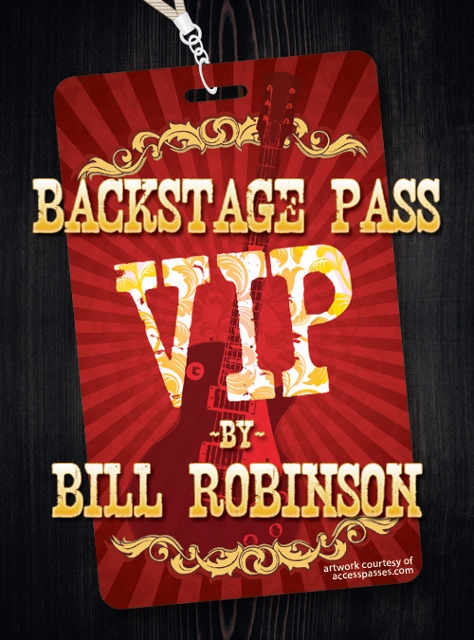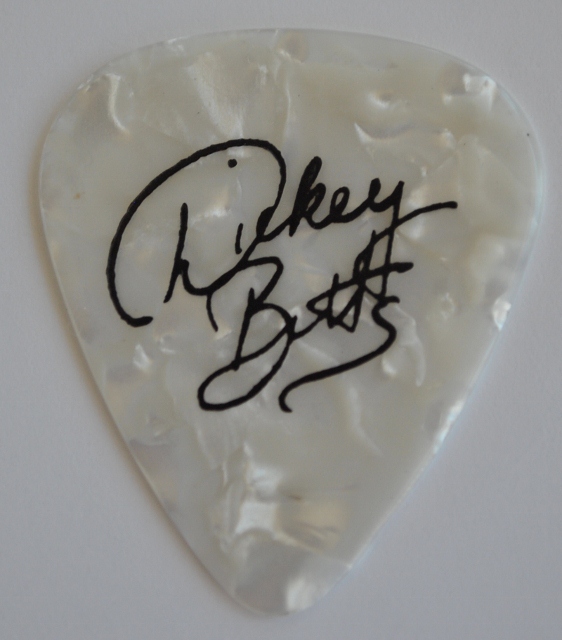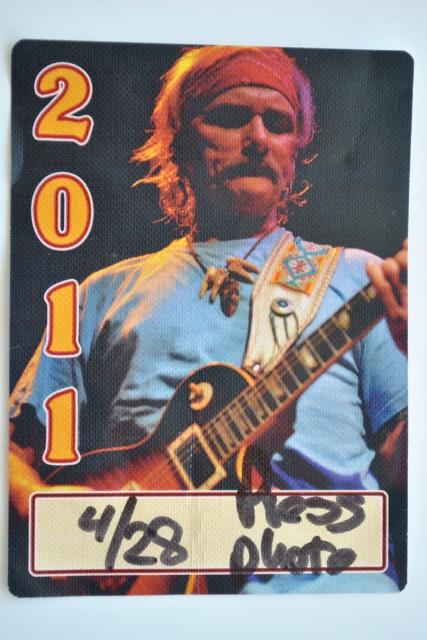 (2012 not 2011 as the pass says)
THE PERFORMER
Dickey Betts is a founding member of The Allman Brothers Band with Gregg and Duane Allman. Though he is no longer with the new 'Jam Band' orientation of the Allman Brothers, he is still a powerful creative and guitar-scorching force in Southern Rock music. He has remained true to his Southern heritage while Gregg has joined forces with a Grateful Dead-based amalgam whose fans are twirling, bean-sprout eating pseudo-hippies.
After a few on-again, off-again Allman reunions and what appears to be a final falling out with new liver recipient Gregg Allman, it now appears that Betts is on his own and perhaps well-rid of the 'wild child' Allman.
Though his name wasn't included in the band's eponymous name, Betts contributed as much--or more--than the late Duane or Gregg. His song, "Ramblin' Man" was the bands' biggest, best-selling hit ever and was pure Dickey. His guitar riffs and virtuoso mechanics arguably pushed Duane Allman to become the legend he became.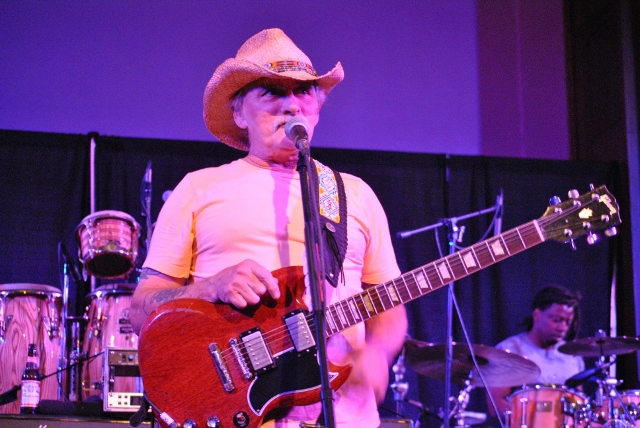 THE VENUE
There are probably more great entertainment venues in NYC than any other city in the world. But one stands out for me in terms of intimacy, ability of the crowd to get close to and connect with their heroes and comfort: The Concert Hall on the corner of 64th street and Central Park West.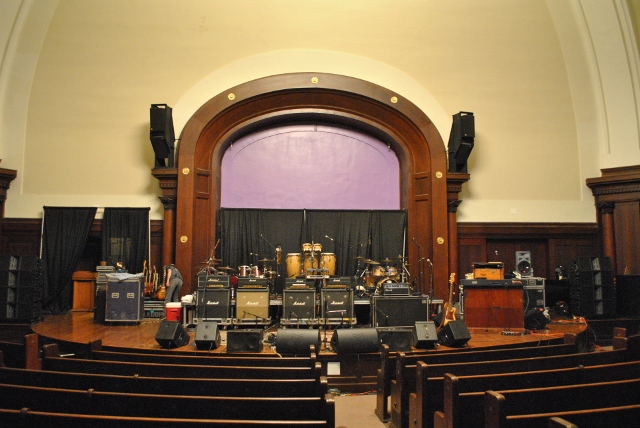 Besides the fabulously idyllic location across from the bucolic Central Park, this church-like hall complete with pews is an 812-seat gem in which to see a concert. Part of the New York Society for Ethical Culture (NYSEC) compound, The Concert Hall is sublime. If there's a better place to hear music in Manhattan, I'd like to know about it. The only criticism: because the cavernous ceiling is so high, the sound can be tricky and a sound engineers' nightmare. But real fans tend not to notice.
THE MUSICIANS
Dickey Betts -- Guitar and vocals
Duane Betts - Guitar
Andy Aledort - Guitar
Pedro Arevalo - Bass Guitar
Mike Kach - Keyboards and vocals
James Varnado - Drums
Frank Lombardi - Drums & vocals
THE INSTRUMENTS
Dickey Betts is absolutely synonymous with his Les Paul Gold Top. He's played one for decades.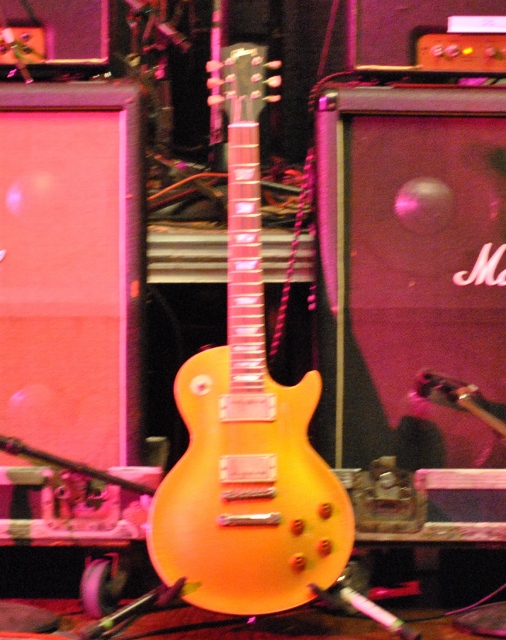 That's why I was more than surprised to see him playing a Gibson SG like the one Duane Allman and now Derek Trucks are famous for playing with a slide. With the exception of a couple of quick songs with a Sunburst Les Paul, Betts laid into his SG with ferocity. Not a sign of the Gold Top.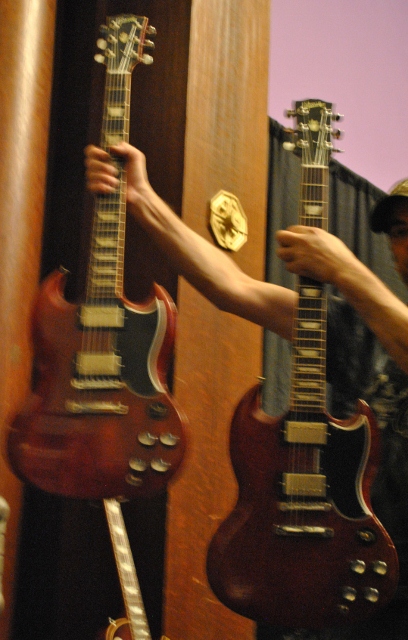 When I say not a sign of the Gold Top, I mean in Dickey's hands. His son, Duane Betts was playing one.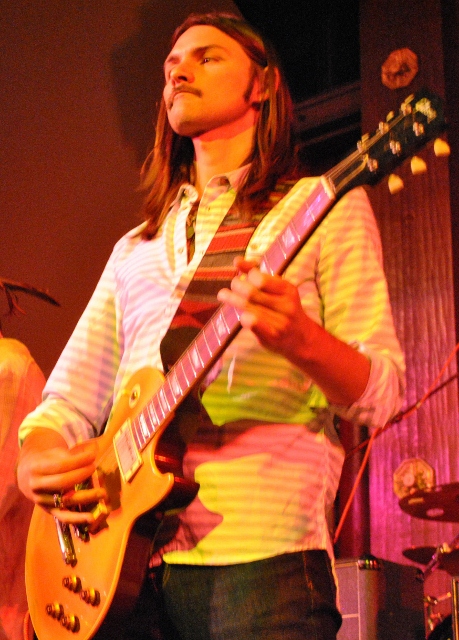 But these SGs were not as exclusively Duane's as most think. Turns out, this legendary guitar was given to Duane by Dickey back in the day and has quite a story attached to it. So again, Betts has more of a role in the Allman mythology than most know.
A Hammond B3 organ filled out the sound fabulously and added the true Southern Rock sound to Betts flamboyant guitar riffs.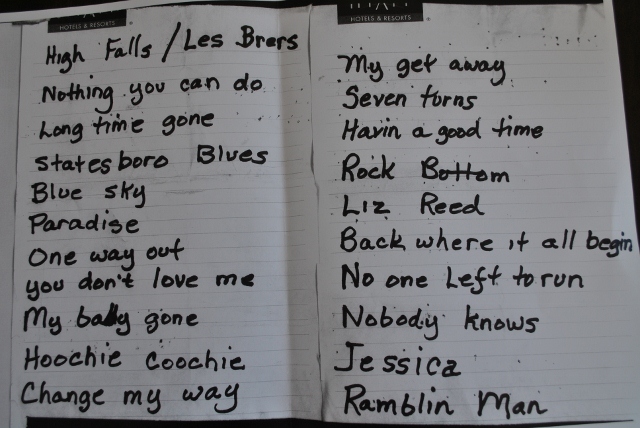 THE AUDIENCE
In terms of age demographic, this was one very varied audience. More so than even a Grateful Dead, Rolling Stones or Eric Clapton audience, this one had gray hairs to be sure but also young girls out drinking and their boyfriends in tow who were learning about Southern Rock from hearing it expertly played live instead of from their parents' mouths.
THE SHOW
From the very beginning, Dickey Betts had the mostly older but still rowdy crowd standing and dancing. At times, like "Statesboro Blues," "Jessica," and the beautifully carefree, "Blue Sky," the audience leapt to their feet at the opening chords and didn't let up. Upon recognizing the opening notes of "One Way Out," the audience went completely bonkers. "You Don't Love Me" and "In Memory of Elizabeth Reed" were superbly tasty and fulfilling. The drum solo on "Elizabeth Reed" was--as it always is--tremendous.
Seeing three strong guitarists working two Les Pauls and one SG was a sight for sore rock 'n roll eyes.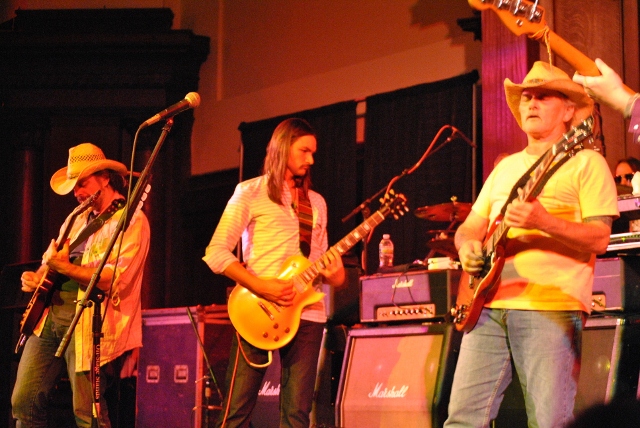 Bass player Pedro Arevalo had a strong connection with Dickey and seemed to be on the same wavelength throughout the show.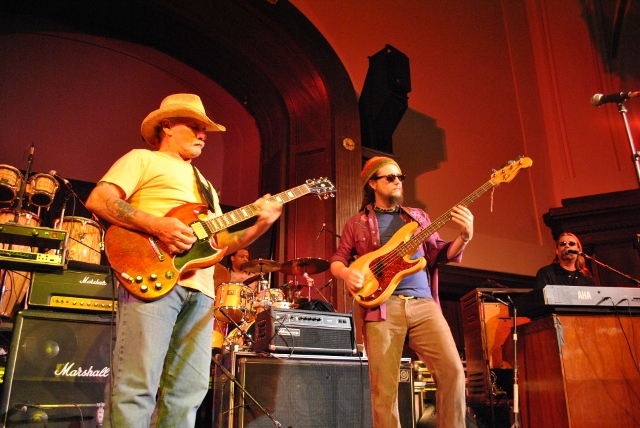 Betts displays some of his still incendiary picking skills.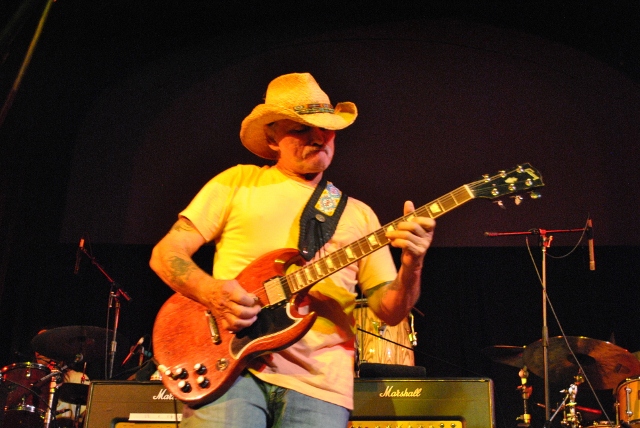 THE ENCORE
"Lawd, I was born a Ramblin' Man ..." Nuff said.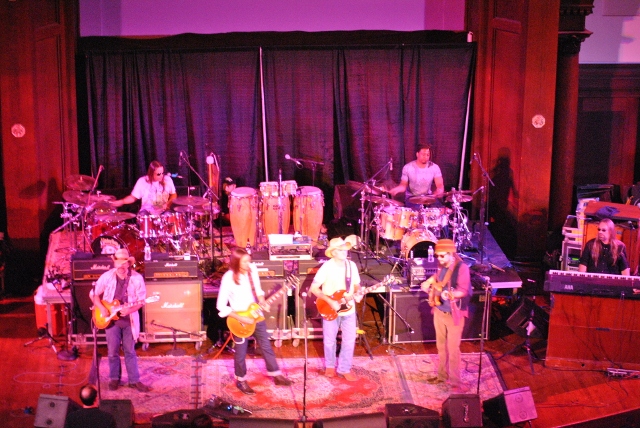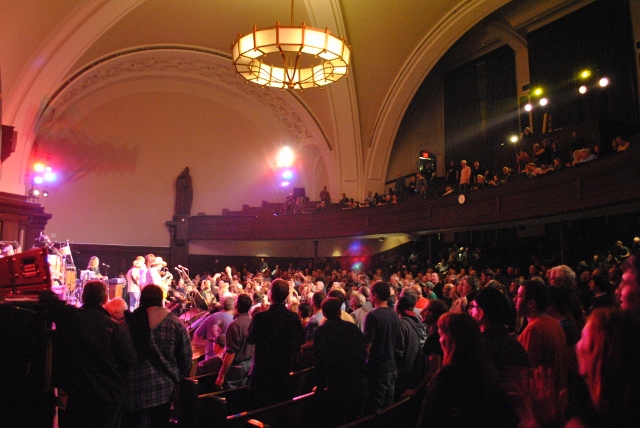 Calling all HuffPost superfans!
Sign up for membership to become a founding member and help shape HuffPost's next chapter