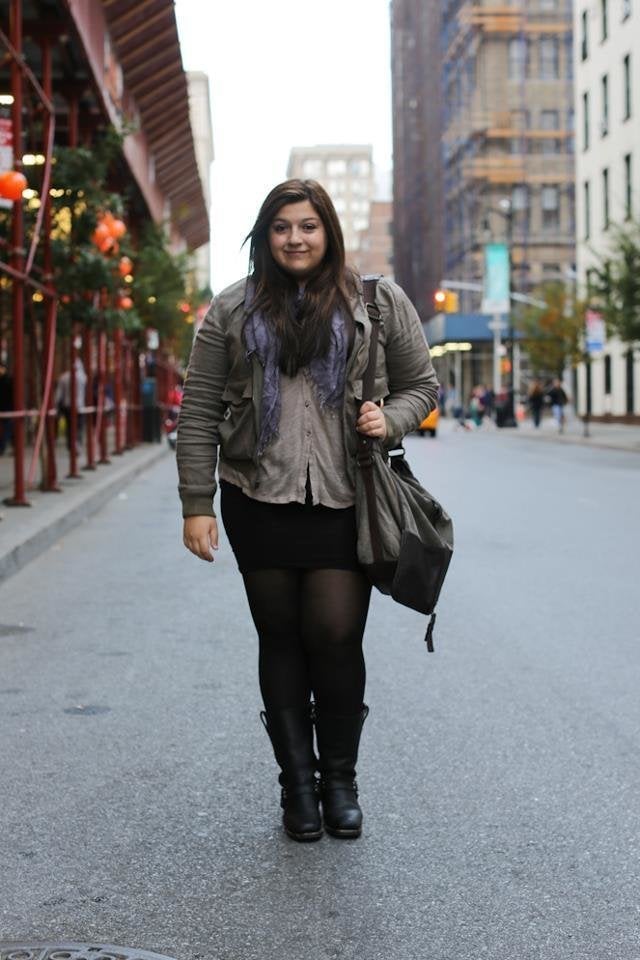 Editor's note: In addition to publishing the blog post that has gotten Stella so much attention this week, we wanted to publish two posts she's written since. This one on the origins of her body image issues first appeared on the Humans of New York Facebook Page.
I struggled with body image my whole life. As a young teen, I was diagnosed with Polycystic ovarian syndrome. PCOS makes it incredibly hard to lose weight, and spikes up your insulin levels which can lead to diabetes and other complications. I felt like I was just getting bigger and bigger and could do nothing to stop it. I was so awkward and uncomfortable with what I looked like that I began to self-medicate in the way most teenagers do, except it was to a scary excess. Finally, my parents intervened and when I was 15 I got the help I needed. The past 2 and a half years have essentially been a struggle to come to terms with who I am and live life in a constructive, not destructive manner.
A couple weeks ago, I started a blog, just as a way to get out my thoughts and feelings. I found the body acceptance movement online, and it was like my eyes were open for the first time. I realized that my size or weight is not something to be ashamed of, it is a part of me. Health and weight are not synonymous, and I know that to be healthy means to manage my sobriety and PCOS the best that I can. I may not ever be thin, but that's okay. It's all about progress, not perfection.
So I posted a picture of myself in my underwear with a message to all the people who'd ever bullied me about what I looked like. Amazingly, in less than a week, it got over 50,000 likes and reblogs. It's upwards of 80,000 now, and the response has been 90 percent positive, I would say.
Two friends of mine, Savanna and Lucy, are in the process of planning a documentary on sizeism and its effect on young girls. My dream is to go back to my middle school, where all my body image issues began, and work with young girls on the issues of self-esteem, body image, sizeism, and bullying. I want to give these girls something I never knew, which was that your body does not define who you are as a person. To people who judge people on their size, weight, pants size or health -- shame on you. No one is the authority on beauty, and everyone has a different road to trudge to happy destiny.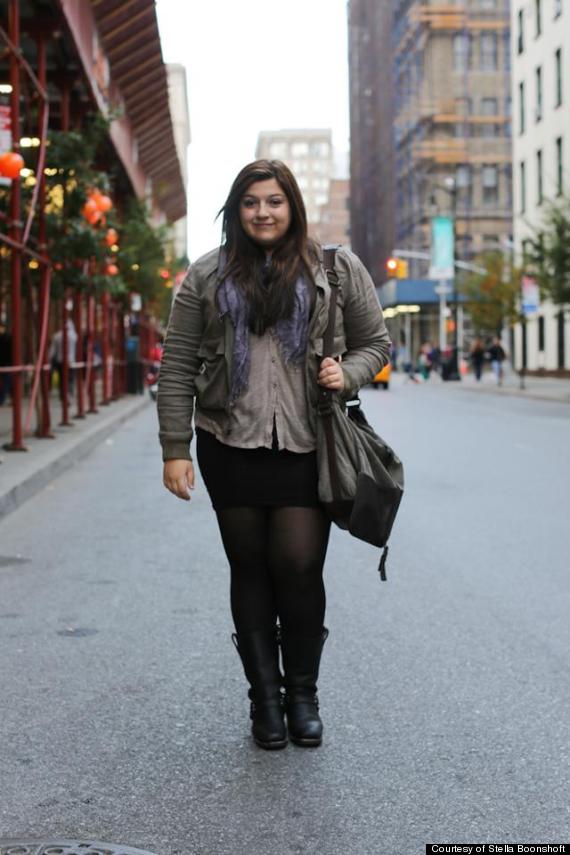 Popular in the Community