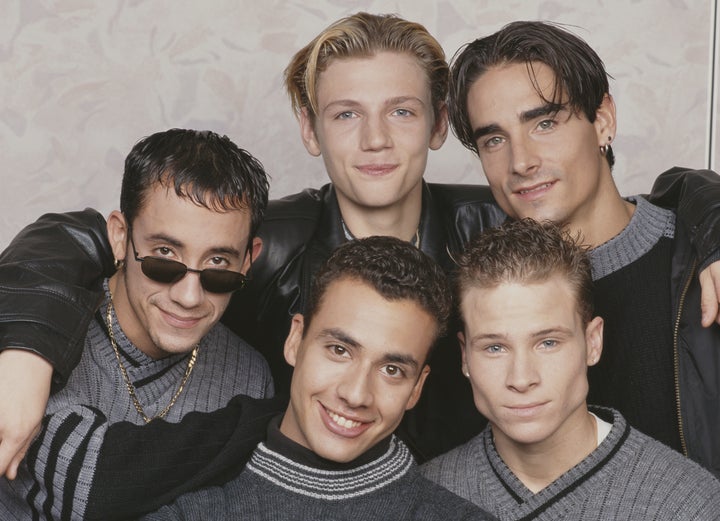 During the presidential town-hall-style debate last Sunday, Donald Trump had the opportunity to respond to a Muslim audience member asking about how he would stop the rising Islamophobia in the United States. Rather than addressing the question head-on or apologizing for his previous hateful rhetoric toward Muslims, Trump pivoted to a message of needing more security, no matter the moral cost.
"People are coming into our country — we have no idea who they are, where they are from, what their feelings about our country are," said Trump.
Despite being a terribly discomfiting thing to say to a Muslim American, that sentence also happens to bizarrely mirror the lyrics from the 1997 Backstreet Boys song "As Long As You Love Me."
Part of the chorus of that song goes, "I don't care who you are / Where you're from / What you did / As long as you love me." If we are to take Trump as a Backstreet Boys fan, perhaps in his twisted mind he imagines he would just ask potential immigrants if they love him, and only then would he allow them admitted entry.
Here's a video of the Backstreet Boys song with Trump's "quote":
At the time, it seemed as if the similarity between Trump's answer and the Backstreet Boys' lyrics was just coincidental.
But on Wednesday, the Trump campaign added the Backstreet Boys' song "I Want It That Way" to their pre-rally playlist before an event in Ocala, Florida.
This comes mere weeks after the revelation that the Backstreet Boys knew the lyrics in "I Want It That Way" make no sense, and had even recorded a separate version titled "No Goodbyes." The band ended up releasing the nonsense version anyway, but you can still listen to the alternate track.
Over the last few days, Trump has had to reassure his supporters he will not be dropping out of the race following the leak of a sexist conversation he had while mic'd with then "Access Hollywood" host Billy Bush.
Although very, very unlikely, perhaps the inclusion of "I Want It That Way" on the playlist is a message that Trump will not be saying goodbye anytime soon? Perhaps the boy band was just on the shrinking list of musicians that have not banned Trump from using their music?
A press representative for the band told HuffPost, "BSB did not approve this and we are not associated with the Trump camp."
The song reportedly played at least twice during the event Wednesday.
In somewhat related news, Aaron Carter, the brother of Backstreet Boys singer Nick Carter, recently rescinded his support of Trump. Maybe Trump is just lashing out.
If anyone can find more instances of Trump referencing the Backstreet Boys or using their music, please reach out. This is a developing and important story.
Before You Go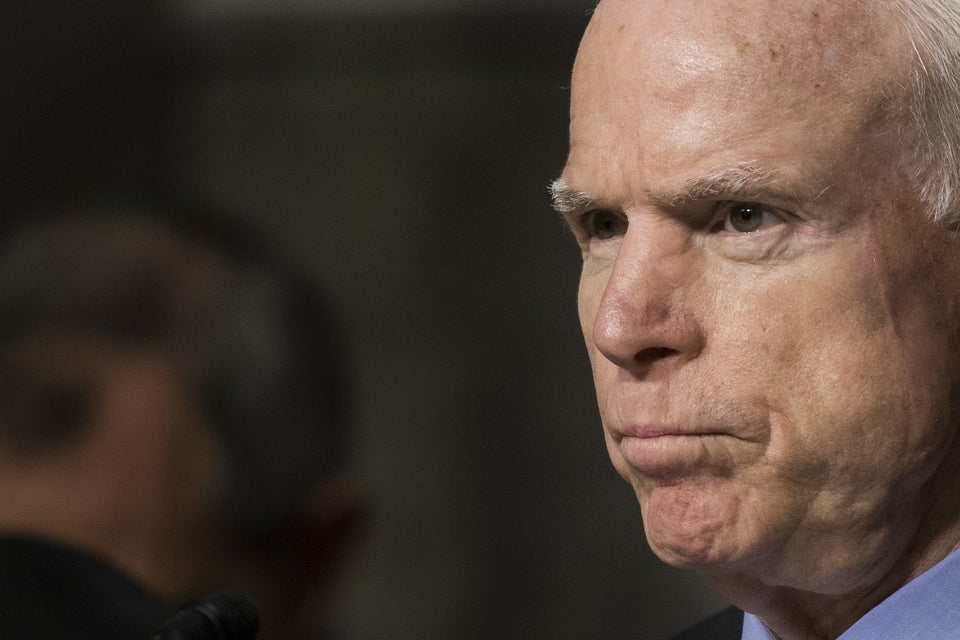 Republicans Who Have Withdrawn Their Support For Donald Trump
Popular in the Community