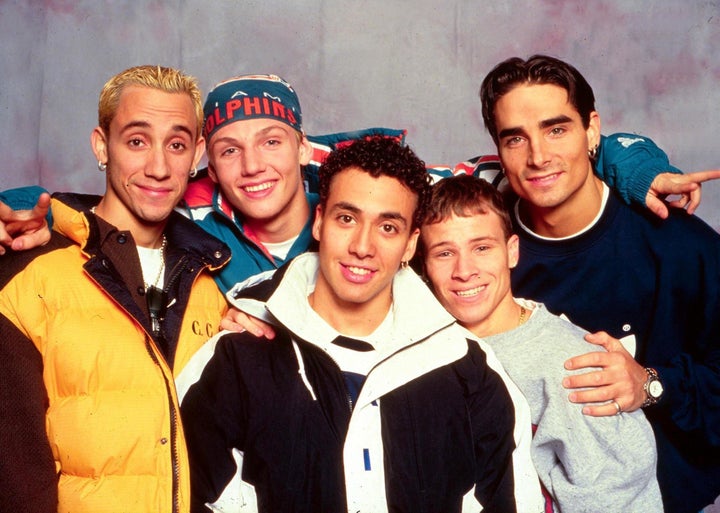 For a limited time in 2000, Burger King gave away the plastic crime-fighting singers to go along with the band's single-issue comic series, "The Backstreet Project," which included both Lee and Nick Carter as writers.
"When I look back, working with Stan Lee in the prime of one of our biggest albums ever, looking at all the things that he has done now, with all the movies, and then knowing that we have those toys that actually came from the comic, it's an honor," said Carter to The Huffington Post.
Carter was a martial arts expert in the comic. Fellow Backstreet Boys member Kevin Richardson, whose character had super strength, claimed that his young children still often play with the Burger King toys. "But then I also have a set that's completely untouched in all their wrappers and everything, for my little collection," added Richardson.
When HuffPost initially asked about the Marvel project to Carter, Richardson and A.J. McLean in a press junket for their new commercial partnership with Chex Mix, Richardson joked that they were all "talking with Stan Lee now about doing a full feature film." The group collectively laughed and claimed that wasn't exactly happening.
But McLean, who was an excellent marksman in the comic, claimed Carter and he had been meeting with Lee about an unspecified collaboration.
"It's funny, Nick and I actually talked with Stan Lee not that long ago," he said, adding, "just to brainstorm about possibly working together again somewhere down the road. So that would be pretty awesome if we get to do that again."
If the Backstreet Boys aren't in the next "Avengers" movie, American pop culture has failed us.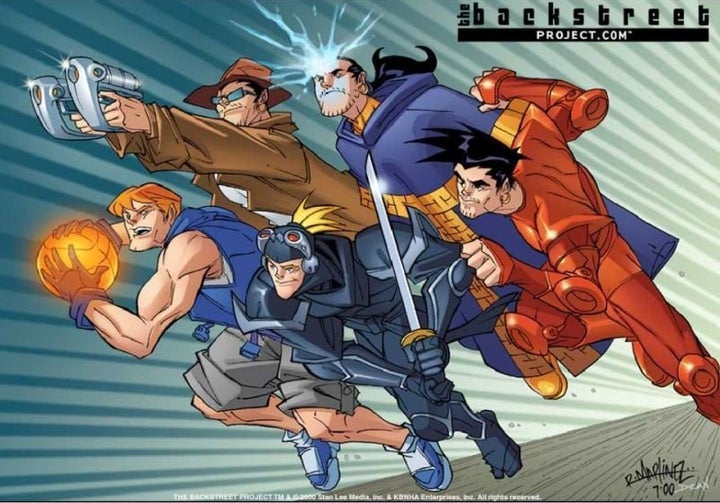 HuffPost reached out to Stan Lee about the potential partnership, but did not get a response by the time this article was published.
Although it wasn't exactly a superhero movie, Carter and McLean recently starred in a zombie-filled Western called "Dead 7," along with fellow band member Howie Dorough and members of other boy bands such as *NSYNC and 98 Degrees. Carter wrote the initial story.
The movie debuted on the SyFy channel on April 1 of this year. The Asylum, the same production company behind "Sharknado," produced the movie.
But the collaboration with Chex Mix is the latest onscreen work by the band. In the commercial, the group talks about a band called "Snackstreet" and their single, "Snackstreet's Back."
Watch Backstreet Boys' new commercial below:
Before You Go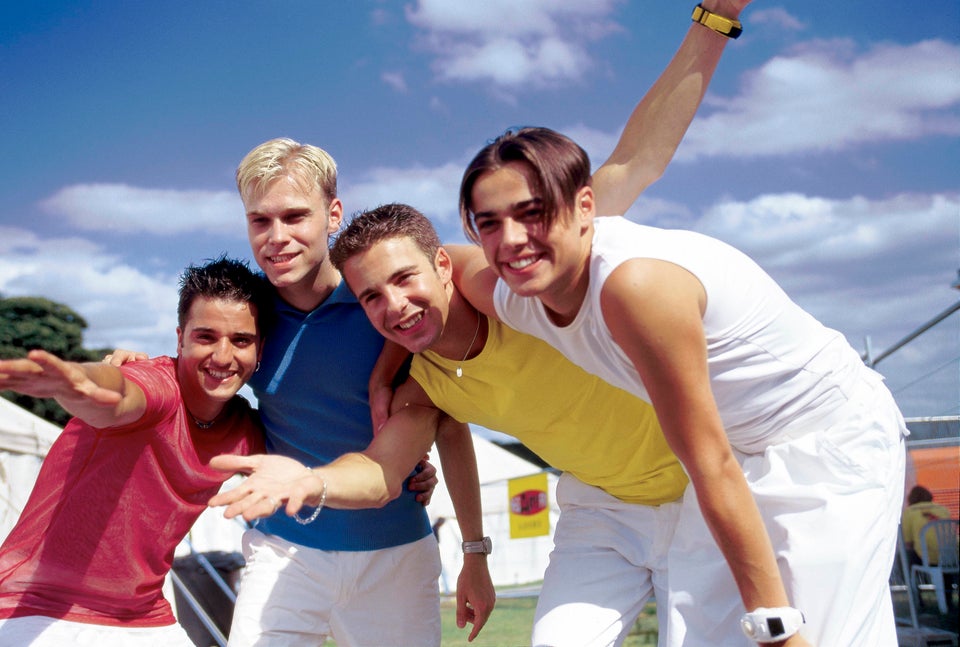 Nineties Boy Bands
Popular in the Community