Good news, Backstreet Boys fans! The boys are back with a new single and a release date for the band's upcoming album.
Nick Carter, Howie Dorough, Brian Littrell, A. J. McLean, and Kevin Richardson stopped by "Good Morning America" on Wednesday morning for a performance of "Permanent Stain," the group's latest single. The now-grown men also performed their hit 1997, "Everybody (Backstreet's Back)."
The upbeat pop song "Permanent Stain" is the first single off of BSB's upcoming studio album, "In A World Like This."
"It's just a bunch of great pop songs with a lot of great hooks," Dorough told HuffPost Entertainment about the group's new album. "Some of the fans are going to hopefully be able to put it on their radio, on their CD player, or whatever the iTunes, and just you know, take a trip down memory lane with our sound as they've always known it as. They can listen to it and maybe get away from whatever is going on in life for an hour and just enjoy themselves with our music."
The boy band announced Wednesday that "In A World Like This" will hit stores on July 30.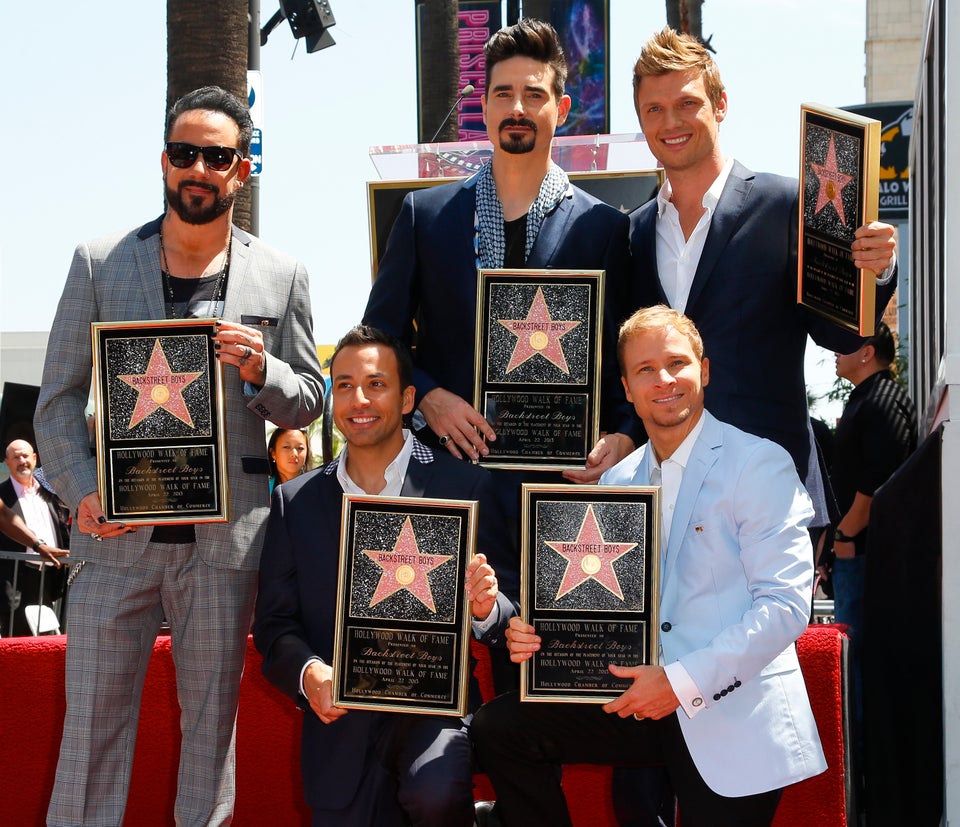 Backstreet Boys
Popular in the Community