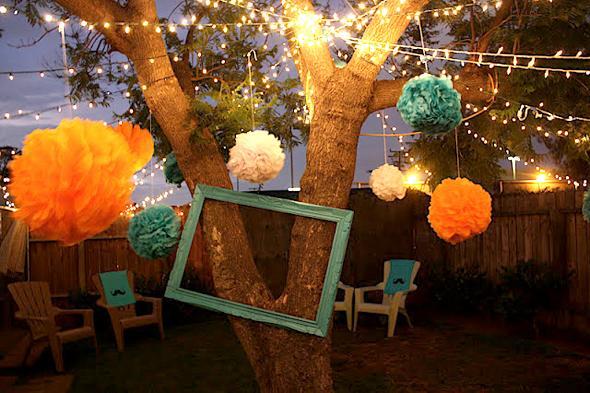 Co-authored by: Normand Bourque
Weber Genesis II E-410 LP Gas Grill
When you see them at ACE Hardware these grills stand out above the rest, but when it's actually in your yard it's a completely different story. It came fully assembled with a full tank of propane and a cover. Now I'm a handy guy, but being able to pull it off the truck and start grilling immediately was just plain awesome. This has been my dream grill for years, cast iron shell and solid construction all over and it comes with a ten-year warranty.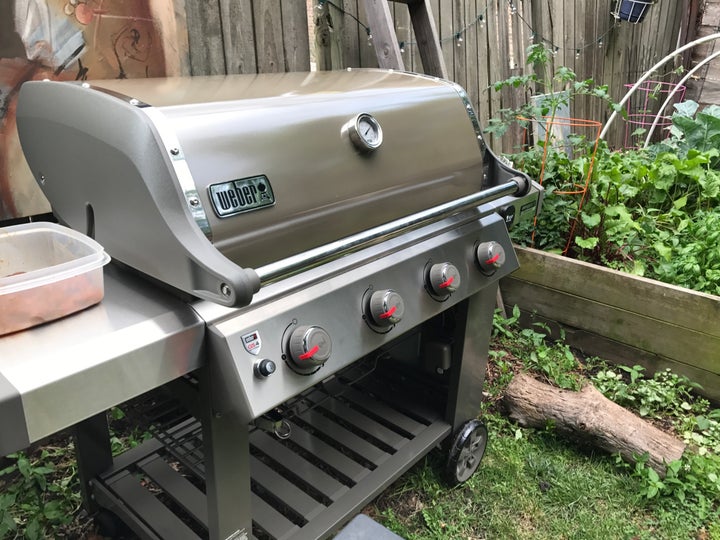 On the first burn with the gas on full she held a steady 600 degrees. With only one burner on low she maintains 200 degrees all day long, which treated my baby back ribs very well. All knobs on medium low will keep the temperature at about 425. It's actually amazing how well it holds the heat without wasting gas, and it has a weight sensitive fuel gauge.
Other grills advertise 65,000 BTUs of heat while the Weber outputs 48,000. That's because Webers are designed to efficiently cook at a low to medium-high heat and maintain stable temperatures, which makes them great for smoking. Others cannot do this. If you want to sear you meat, turn up the heat for a few minutes, burn it up then turn the heat back down and continue cooking. The Webber actually chars better than any other grill I've owned that boasted higher heat which tells me other barbecues are just wasting gas.
Why buy from Ace Hardware instead of any other home improvement or online store? Well, when researching barbecue pros and cons the answer I usually got was, "I don't really know much about grills," and, "I paged him but I don't know where he is." I stopped by a random Ace to get some wall anchors and decided to ask about the Barbecues. Here I finally got a full run down of information and features. Generally the folks at Ace are just better informed and more personable. I tend to avoid on the floor customer service anyplace else. I also have more confidence that the person putting my grill together isn't YouTubing the instructions.
Wooden Beer Caddy with Bottle Opener & Accessories
This vintage-looking beer caddy gets lots of compliments and is super functional, with an integrated bottle opener. It works nicely with the Crosby cooler, cleverly disguised (and matched) to dark woven patio furniture.
A perennial crowd favorite, Jenga was created by Leslie Scott, the co-founder of Oxford Games Ltd, based on a game that evolved within her family in the early 1970s using children's wood building blocks. From backyards to corporate parties, Jenga is a summer evening essential.
Fun tip: write fun and engaging "dares" on each of the blocks to add a hysterical element to the game.
My dad and I often debate about the merits of Lowe's versus Home Depot. I'm partial to the former, and that's where I came across my latest day/night essential. The only way to do your evening right is with a light glow of LEDs for ambiance. The Simply Shade offset patio umbrella comes with a water-fillable base that's heavy enough to withstand the highest of winds on my upper deck.
The Beach Glass
The Beach Glass is innovative outdoor drinkware that is fun, practical and environmentally-friendly. Countless times friends have come over, seen my set and commented how unique and stylish they are.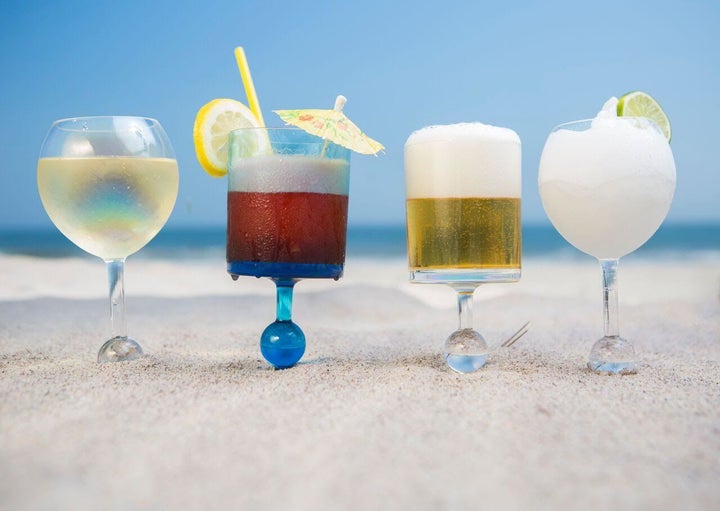 Made of machine-washable BPA Free acrylic, The Beach Glass is reusable and dishwasher safe. Perfect for any beverage from wine and beer to soda and water, each glass holds up to 12 ounces of liquid. Because these glasses won't crack or break, they are perfect for adults and children. Elegant enough for a beachfront wedding, or special event, birthday party and durable enough for family outings. The Beach Glass should be an essential new part of your outdoor gear. The Beach Glass' patented ball and stem design holds the glass upright in sand, grass and snow. And they float!
Polk Audio Omni S2R WiFi/Bluetooth Speaker
"Patio parties here I come!" writes one Amazon reviewer about the Polk Audio Omni S2R WiFi Speaker. So I had to find out for myself.

Anything I hear from a Polk speaker I expect to be exceptional, and the Omni S2R isn't the exception. The speaker delivers high-quality sound from its four drivers, which include two 50 mm full-range drivers along with two powerful bass radiators. Functional both via wi-fi and bluetooth, the speaker offers users a variety of interchangeable grills and configuration options.
What makes this speaker particularly valuable is how each speaker in the Omni series can be wirelessly interconnected. This makes for a very small footprint and terrific sound for someone to outfit their entire home.
Pathway Lights by Duracell
Duracell Lighting's Pathway Lights increase home security, transform the look of your front and/or back yard, save energy and decrease utility costs overtime. The solar LED pathway lights are particularly unique in that they are equipped with Color Lock Technology for programmable lighting settings. While most homeowners prefer white pathway lights year-round, Duracell's lights allow users to easily switch to a multi-color rotating array mode when they want more festive lighting.
The changing multi-colored version of these lights can turn your back yard oasis just in time for those summer pool and BBQ parties.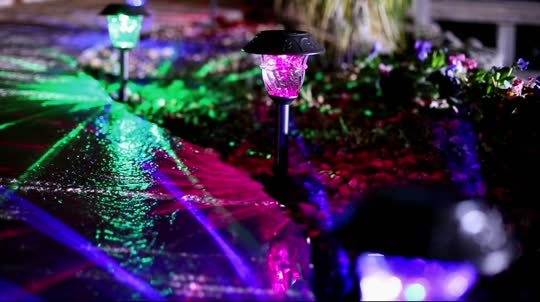 Char-Broil Kamander™ Charcoal Grill
The Kamander charcoal grill is an impressively durable, functional cooking device. The grill's sides make like an oven to hold the heat in and cook evenly on the unit's heavy duty with thick strong grate. The smoker feature is amazing and it uses such little wood and charcoal to smoke. The adjustable settings for heat make smoking easy and are designed to give the chef more control of what can be traditionally hard-to-control temperatures charcoal creates.
Need to move it out of the rain, or pack it away for winter? The Kamander's high profile and wheels make doing so a breeze.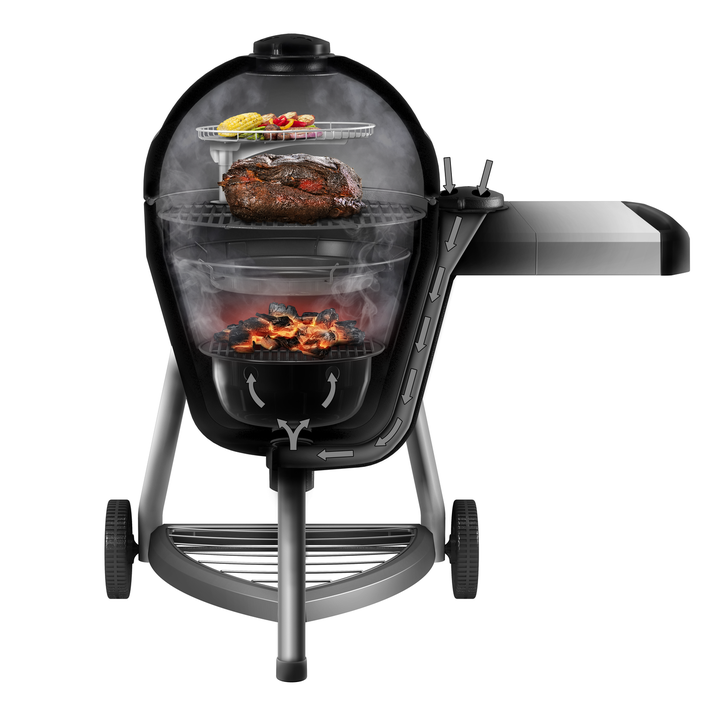 Big Joe Floaties
No backyard pool party is complete without floaties. But we're not talking the rock-hard or puncture-prone plastic kinds. Big Joe has changed all that.
Who's buying these things? People who love comfort, durability, and being unique.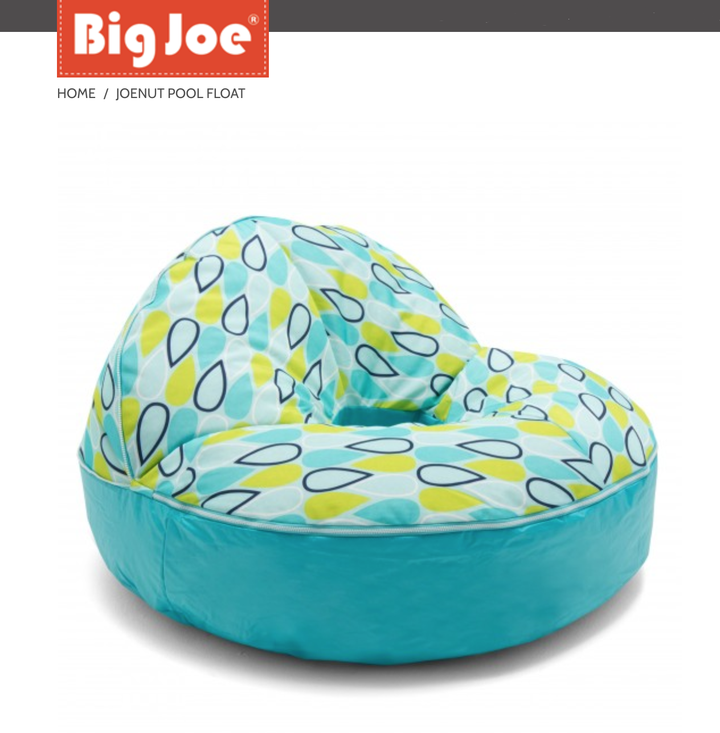 The family absolutely loves these floaties. Before we even got them in the water the kids were taking turns sleeping in the joenut, having pretend underwater adventures and making subterranean forts. Super cool. In the water you can jump, climb, throw, lounge and pretend to be a jellyfish or a stingray. They are durable enough to take a beating from excited kids. I have to admit, I really like them too, but I'm too big to sleep in the Joenut.
In conclusion, the animals are fun and well depicted. The bags are durable, dry out quickly, and are just as much fun out of the water. The only drawback with the Big Joe floaties is they are difficult to climb onto because of how bulky they are, and are very heavy when wet.
But something about a team with this much enthusiasm has me believe Big Joe and Comfort Research will create a solution.
Floor | 9 Copper Goods
Now you've got your collection of awesome summer good, it's time to pair it with classy, unique accessories. Floor | 9 products encourage discovery and enable collection curation with smart twists on familiar forms, as well as new-to-the-market formats with sustainable market appeal. The company hits the mark with their carefully crafted accouterments. The Good Place Serving Tray and Embossed Copper Utensil Caddy are quality conversation pieces that marry vintage with contemporary.
Easy, Tiger Drink Accessories
Easy, Tiger produces an impressive assortment of accessories to help you in keeping with creating a unique and providing a distinct experience. One look at the company's website and you can see why their collections quickly sell-out—there's nothing else that resembles their work.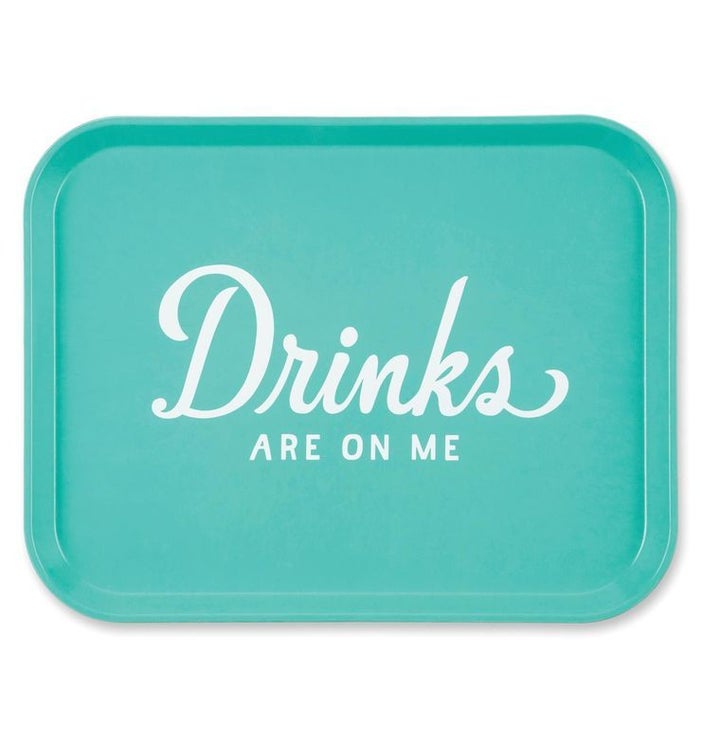 Related
Popular in the Community