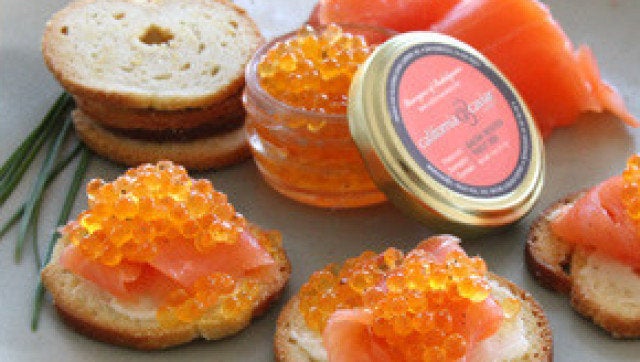 Bacon and eggs had better move aside, a fancier version is on the market these days. And it comes in the form of caviar. Sure, bacon and eggs caviar is significantly more expensive ($17 for just one ounce). But, it's caviar. Made for breakfast. Why would you ever go back to the normal bacon and eggs again? (Besides the fact that they're downright delicious.)
If you're a caviar lover and a breakfast lover, this will probably be the greatest thing you ever try. But if you don't love caviar; or if you don't think flavored caviar makes a lot of sense; or if you're just tired of things that aren't bacon tasting like bacon, this product might not be for you.
However, for those brave enough to purchase and try bacon and egg caviar, California Caviar Company recommends serving it atop a bagel with cream cheese.