Shot glasses come in all shapes and sizes -- some are even edible. They're all good for getting the booze from glass to mouth, but none of them compare to these bacon-chocolate shot glasses created by the clever mind behind the food blog Through The Eyes Of My Belly. Just look at these glorious things: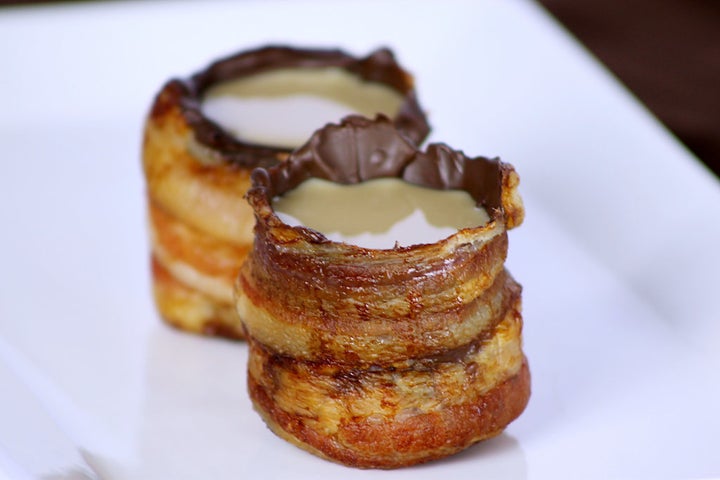 We've seen bacon shot glasses before, but never have we seen them so expertly crafted. The interior chocolate coating in this bacon shot glass not only adds another tasty element, but it also helps seal any cracks your edible glass might be hiding. In other words, it's the very definition of perfection.
As you might expect, these bacon chocolate shot glasses take a little bit of work to pull off. But if you're a bacon lover, and enjoy your occasional shot, these edible glasses are well worth the effort. Head on over to Through The Eyes Of My Belly for instructions on how to create these bacon shot glasses.