J & D's Foods, a Seattle company that also makes bacon lubricant -- which "began as an elaborate April Fool's prank and was never intended to be a real product" but nonetheless persists out of sheer novelty -- has topped itself by offering a pork-flavored prophylactic.
Don't worry, though: Bacon condoms only appear to "make your meat look like meat." The condoms are made of latex, and come coated with the company's special brand of water-based lube.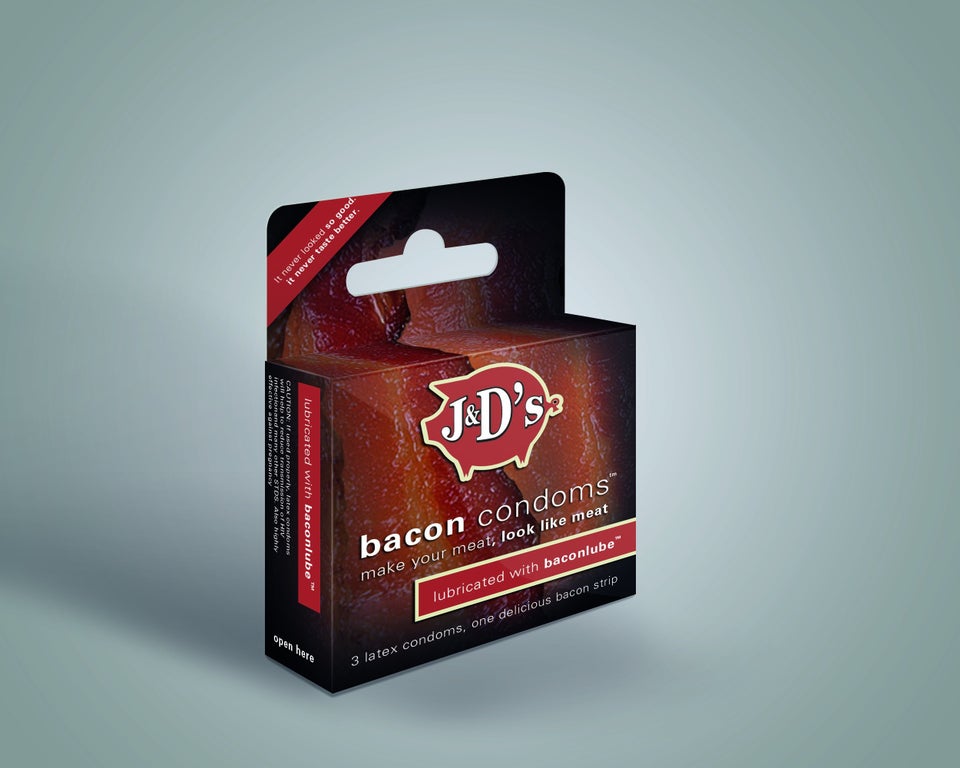 Bacon Condoms
In a phone interview with The Huffington Post, co-founder Justin Esch (the "J" in J&D's Foods), said that he had the idea for the condoms a long time ago but didn't have the confidence to try making them until the wild success of baconlube.
"There's no injection mold or anything," Esch said, adding that a condom with the texture of bacon probably wouldn't appeal to most people.
The bacon condoms sell for about $10 for a three-pack, making them a litte pricier than your average novelty. Although there's no set timeline for shipping, Esch estimates that orders will be ready to ship in June.
The company is known for marketing wacky, food-themed items -- from bacon mayonnaise and sriracha lip-balm, to the truly bizarre bacon coffin.
As BuzzFeed points out, there are a cornucopia of exotic condom "flavors" on the market. Coffee, scotch and durian, to name just a few. Yet, it appears that no one else has made a bacon condom until now. Strange.
Related
Popular in the Community