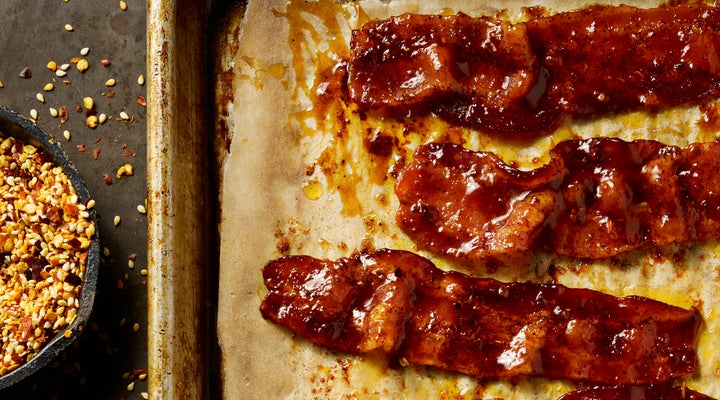 Is your idea of a balanced breakfast a crispy piece of bacon in each hand? Does the thought of sizzling, aromatic pork send your senses into overdrive?
Well then, you might want to consider a career change.
Extra Crispy, an all-breakfast-all-the-time website that launched June 1, is hiring a Bacon Critic to, you guessed it, write about bacon. According to the job description, the luckiest person alive chosen candidate will "spend a three-month appointment researching, writing about, obsessing over and critiquing bacon."
Interested applicants are required to submit an up-to 600 word essay that recounts a "favorite bacon-related memory." The site is looking for someone with "an insatiable hunger -- for bacon," but also says that person must have "serious writing chops, an unmistakable voice," and "a sense of adventure," too.
If by "sense of adventure" they mean willingness to try bacon in all its glorious forms, sign us up.