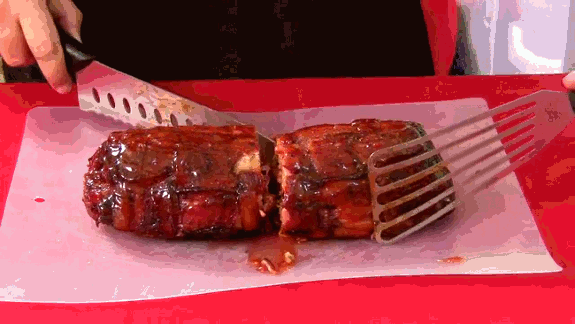 Did you get a look at that GIF above you? Please, take a minute and let that crazy creation really sink in.
You're probably not able to distinguish what exactly you're looking at through all those layers of brownish-red hues. Let us fill you in. That, my friends, is what is affectionately referred to as the BACON EXPLOSION. (We also like to call it the heart-attack log, or the time bacon went too far.) This bacon monstrosity is made with crispy bacon (of course), ground pork sausage, a bacon weave and barbecue sauce. Sometimes it even has cheddar. This is not a joke, guys. But a very real, very serious recipe that people have made and eaten for dinner.
We've seen bacon used in some unusual ways, like in cupcakes, donuts and candy bars to name a few. But this concoction has upped the bacon ante. It was first created by the brave folks at BBQAddicts.com, but has since blown up. It's a pork game changer, no doubt.
We want to hate the bacon explosion because it represents everything that is wrong with the way we eat AND because we are so tired of the bacon hype. But, we can't. As much as our eyes shout NO, our stomachs grumble yes. Because it's bacon on top of bacon, guys. If you think you can handle the serious gut bomb that is the bacon explosion, see how it's done with the help of GIFs. Or for more instructions, go here.
First, you make the weave.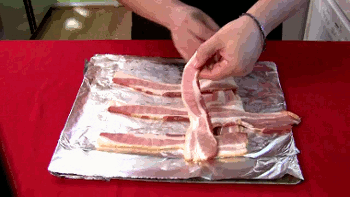 Then, add the ground pork sausage layer.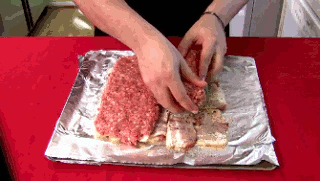 Here's the good part: sprinkle in the crispy bacon.

Roll it up in a blanket of ground pork.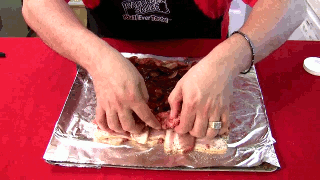 Then wrap the pork log in snuggly in the bacon weave.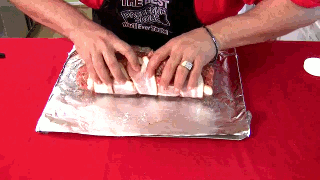 Grill it.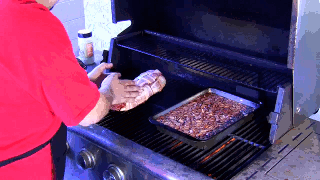 Baste it with BBQ sauce.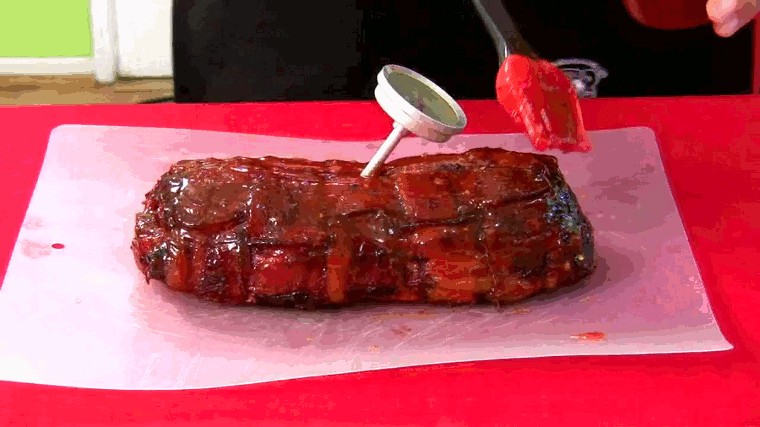 And done.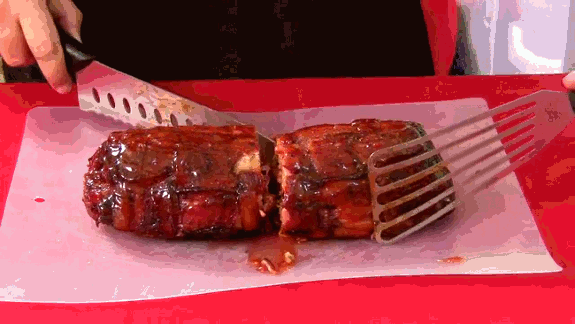 Before You Go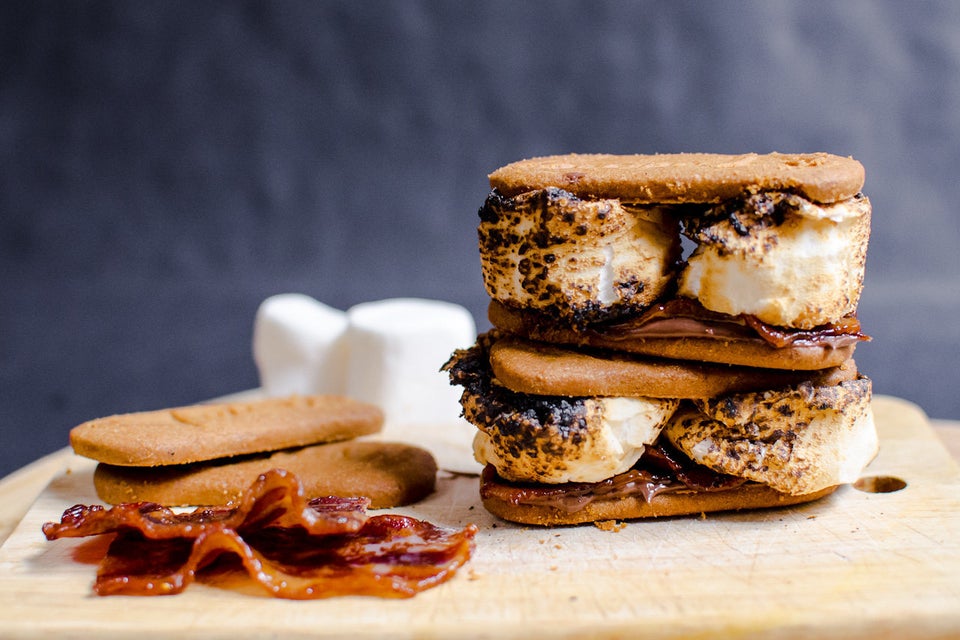 Candied Bacon Recipes
Popular in the Community