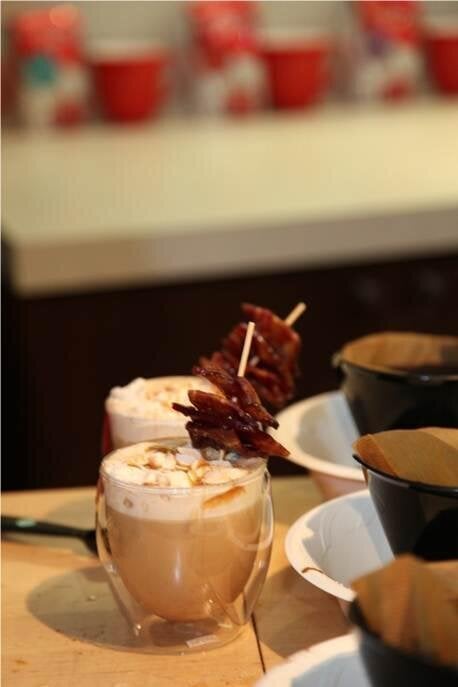 Gannon dubbed the concoction, "How to Win a Guy with One Sip," and won over both judges and Facebook voters of the coffee company's Red Cup Showdown over five other finalists. As part of her prize, the drink has the chance to be featured at participating Seattle's Best Coffee locations across North America. She also took home a year's supply of coffee and a $10,000 grand prize.
This wasn't Gannon's first rodeo -- a frequent competitor in State Fair cooking contests, she'd taken home several blue ribbons before. "How to Win a Guy with One Sip" had previously won at the Iowa State Fair.
So, why bacon? Gannon didn't offer an explanation, but she did cite a scientific study that found the scent of pumpkin pie increased romantic desire among men.
In that vein, back in 2009 the U.K. Telegraph wrote about a study that found men preferred the smell of frying bacon over babies and a slew of other scents. The publication spoke with Dr. Pamela Dalton, who has a Ph.D. in experimental psychology and trained as a cognitive and sensory psychologist:
''We may all react differently to any particular scent. Smell has the power to revive the past and transport us to a happy time or place or remind us of a special person, evoking feelings of nostalgia and comfort. The link between scent and memory is very strong, and how we react to different smells is therefore very unique and dependent on who we are as individuals and our past experiences.''
Watch the Red Cup Showdown finale below to see how it all went down.