How was your weekend? Do you wish it lasted longer? Do you have a little case of the Monday blues? Something brought you here, to this page, to find out how to make bacon fried Oreos. Maybe it was the Mondays. Maybe it was pure curiosity. Maybe it was something else. Whatever drove you here, welcome.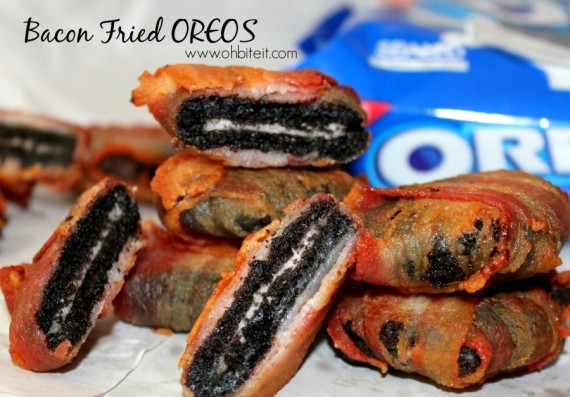 So let's talk about it. This recipe comes from the ever-clever blog Oh Bite It. It combines America's favorite cookie with what we presume is currently America's favorite food, all in one prodigious dessert. To whip up this masterpiece, all you'll need are Oreos, thinly-sliced bacon, toothpicks, and oil for frying.
You'll wrap a single strip of bacon around a single individual cookie, secure with a tooth pick and fry. Crafting this pig-hearted cookie is much less complicated than one might guess. To get the full recipe -- and to ogle and/or drool at a bunch more photos -- head on over to Oh Bite It. You deserve this.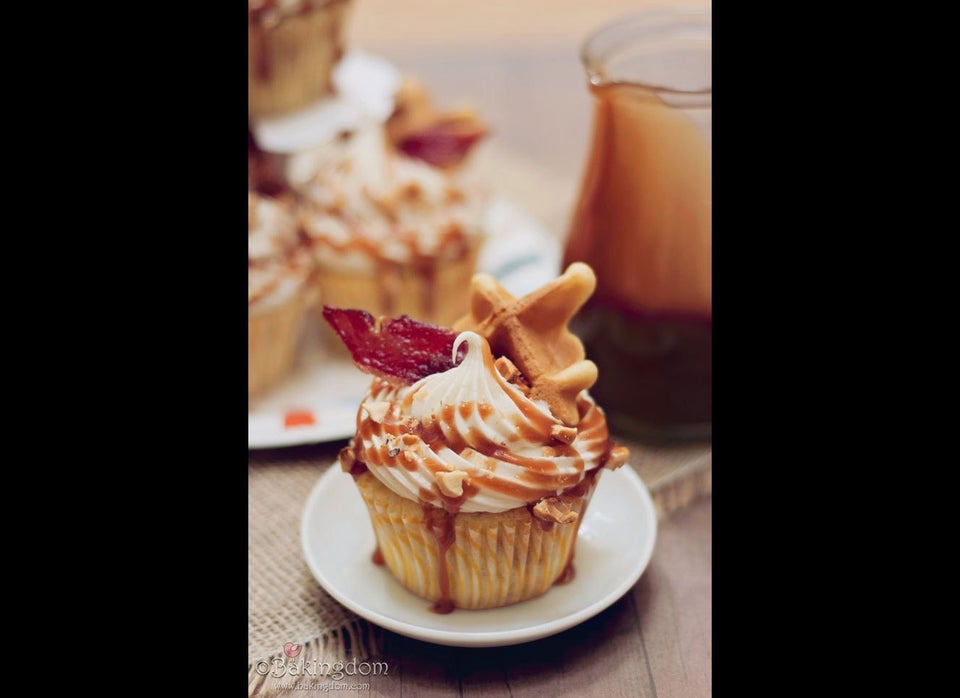 Bacon Creations
Popular in the Community