You may soon have to cough up a lot more bacon if you want to buy bacon. A mysterious virus has been killing great numbers of piglets since it was first discovered in the U.S. herd in April, cutting into the supply of pork and pushing prices way up.
As Fox Business reporter Gabrielle Karol writes, the source of the Porcine Epidemic Diarrhea virus -- PED for short -- is still unclear. But its symptoms aren't. Piglets infected with PED experience diarrhea and vomiting violent enough to kill them. Though the U.S. Department of Agriculture has confirmed only about 400 cases of the disease in the lab, its toll has already been estimated in the hundreds of thousands.
As a result, pork price futures have skyrocketed to historic levels, with hundredweights of pork going for about $105 in recent trading at the Chicago Mercantile Exchange. USDA data show that the same amount of pork went for $78 in March, before the virus hit.
UPDATE 8/9: Derek Thompson over at The Atlantic rightly pointed out that my claim of all-time high bacon prices didn't account for inflation. So I went back and adjusted bacon price data for CPI and PCE inflation rates -- and found that "real" prices were actually highest in 2011. Here are the charts: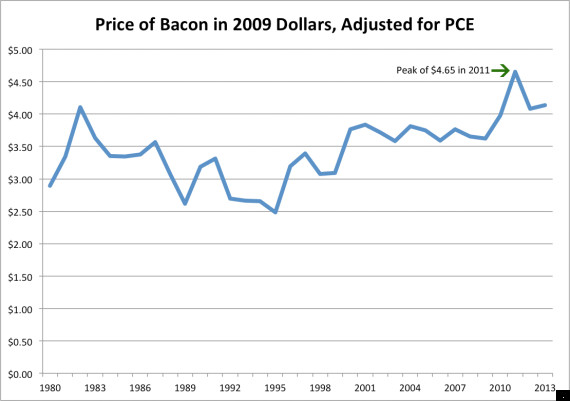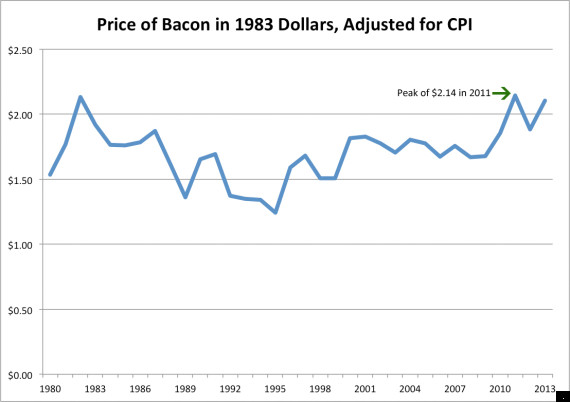 There's an important caveat here, though. The Bureau of Labor Statistics hasn't released data on the retail price of bacon for any month past June -- before the full brunt of PED's impact on prices could work its way through the supply chain. (Both those charts reflect prices for June of each year.) It's entirely possible that, since then, the average price of a pound of bacon has risen enough to set a new record even in real, inflation-adjusted terms. But we won't know for a couple months.
Related
Before You Go
Bacon And Jam Mini Monkey Bread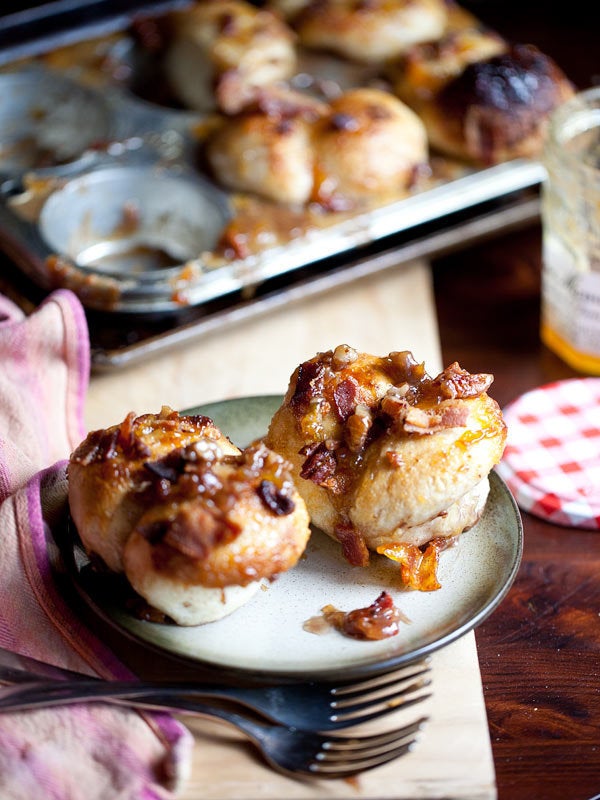 Warm Bacon Potato Salad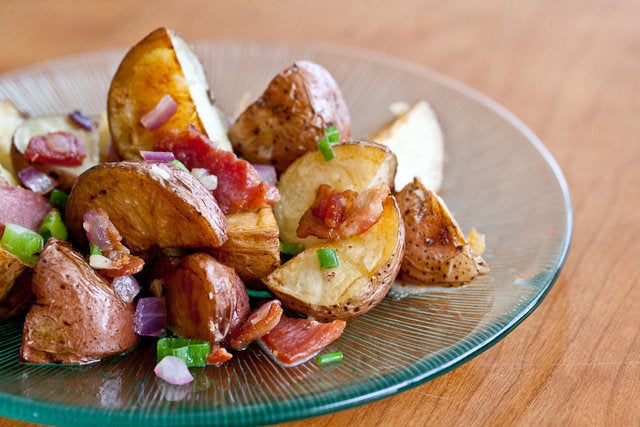 Smokey Corn With Bacon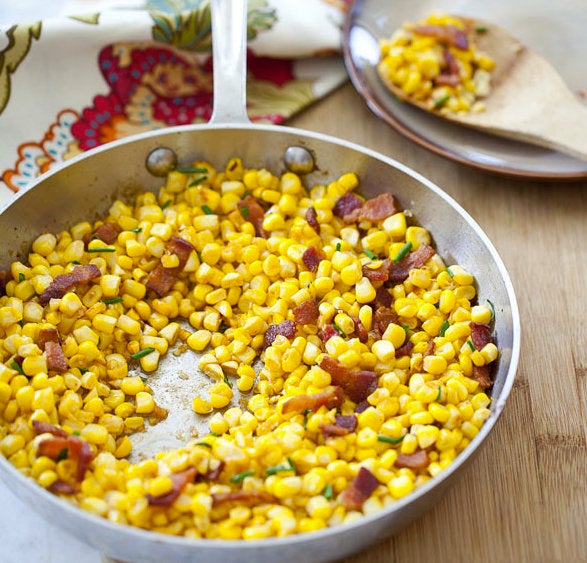 BLT Grilled Cheese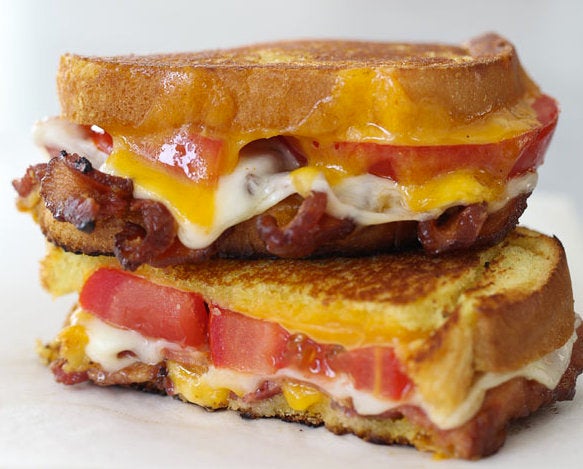 Stuffed Jalapeños With Gorgonzola And Bacon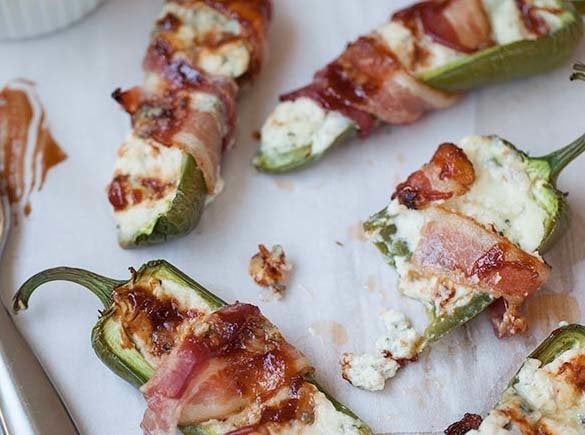 Hot Bacon Cheese Dip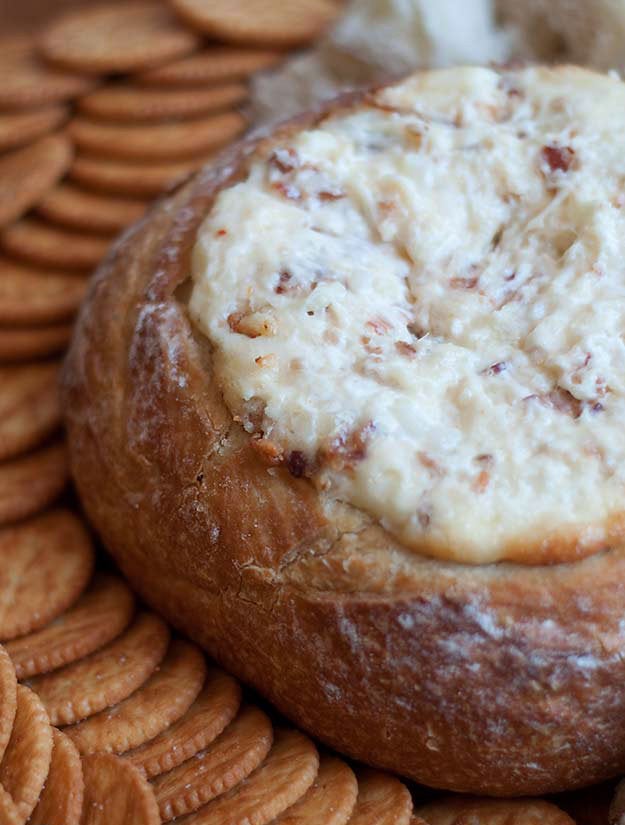 Dulce De Bacon Milkshake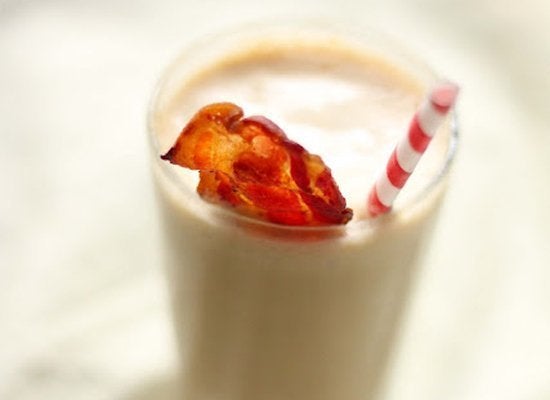 Bacon And Egg Salad Sandwich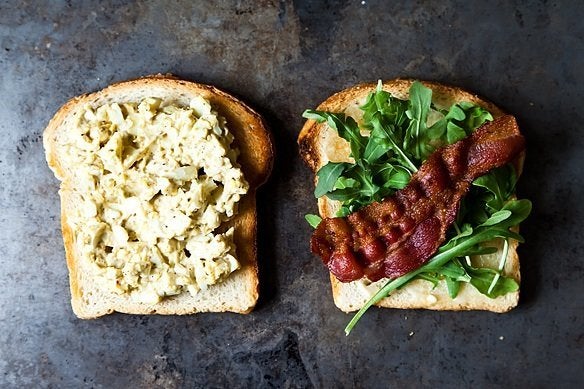 BLT Panzanella Salad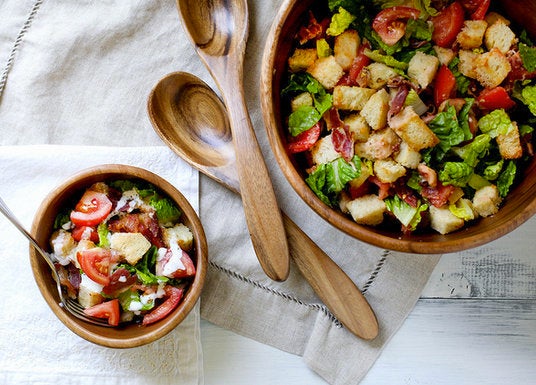 Bacon and Egg Burger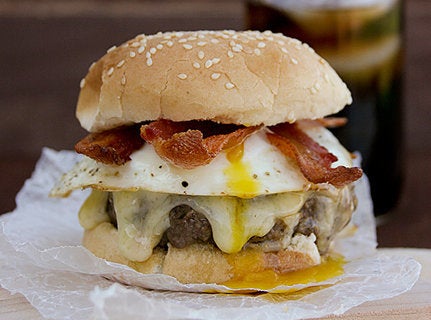 Bacon Wrapped Brown Sugar Pork Loin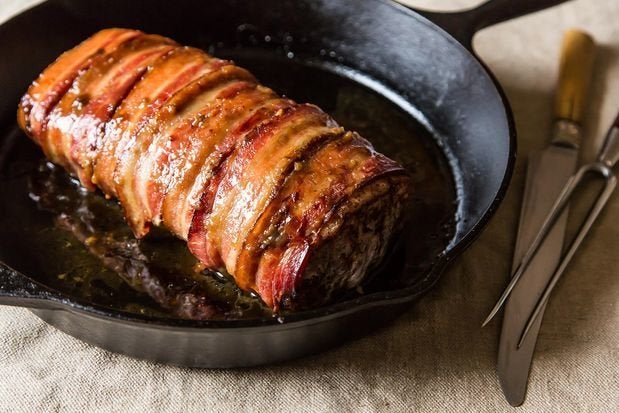 Shrimp And Corn Chowder With Bacon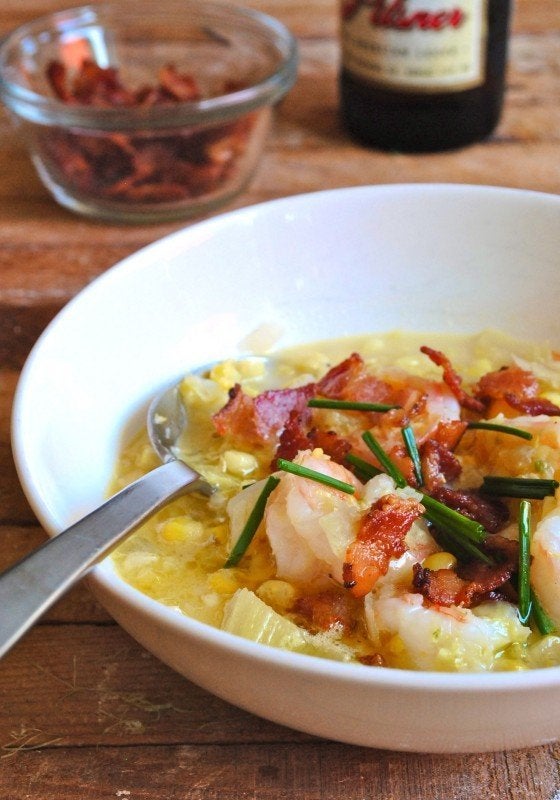 Bacon Brittle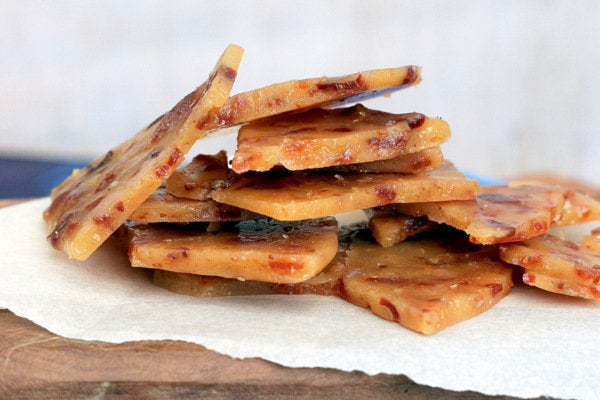 Bacon Wrapped Grissini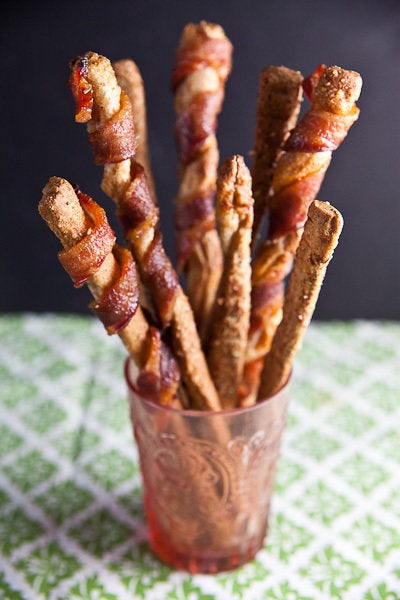 Onion & Bacon Dip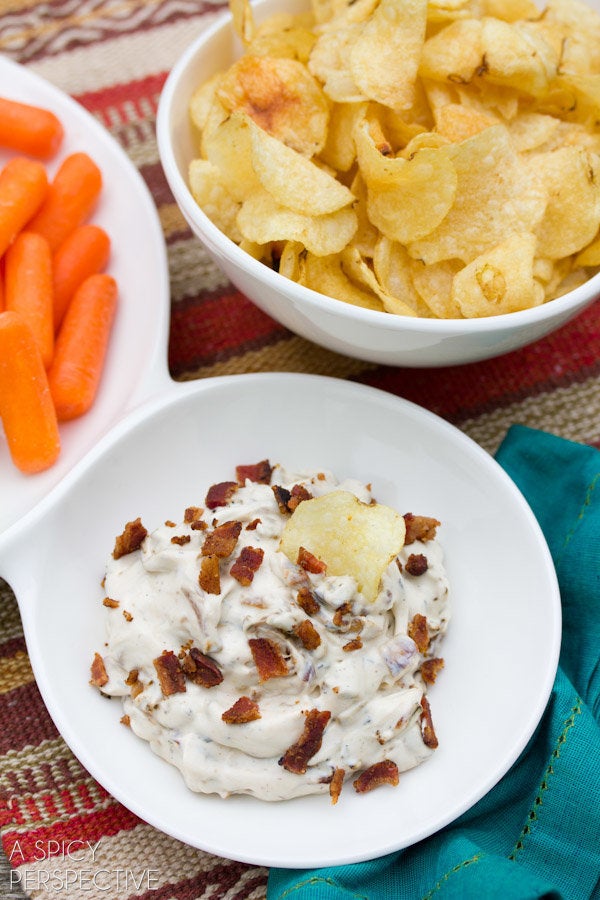 Strawberry Balsamic Bacon Pizza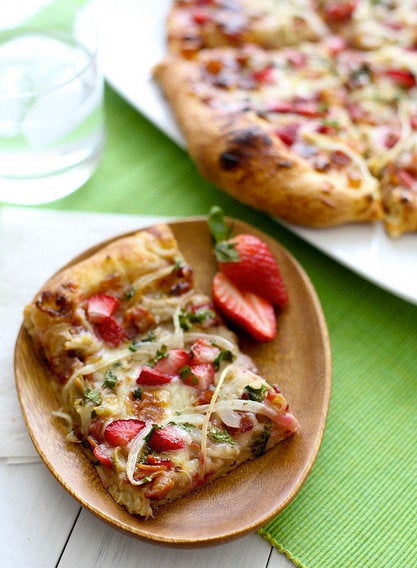 Bourbon Marshmallow Bacon S'more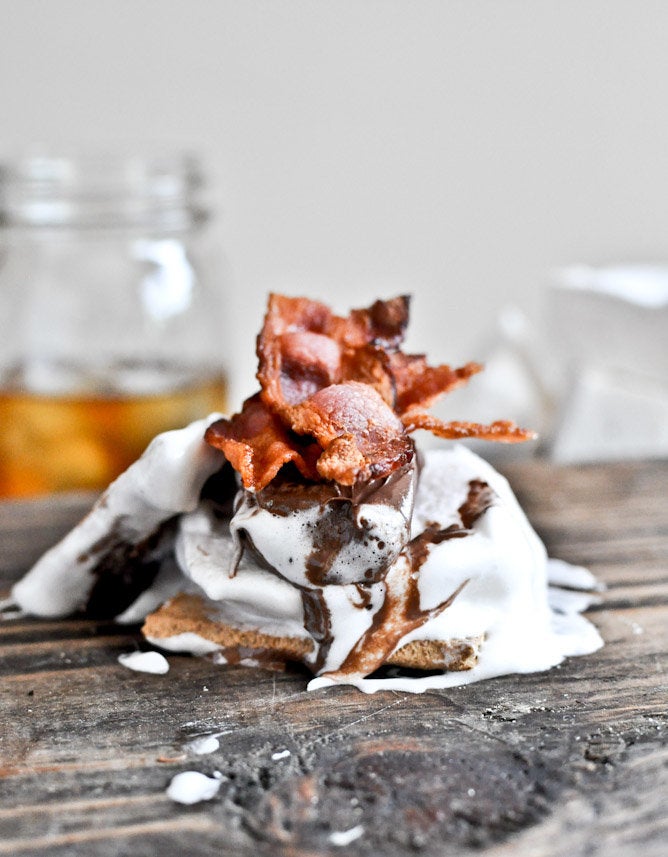 Bacon-Wrapped Water Chestnuts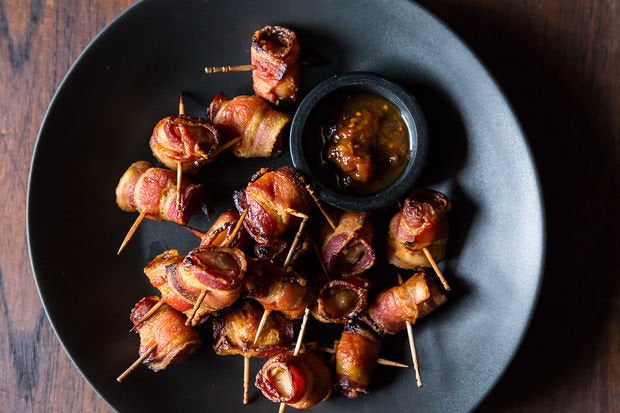 Potato Mash With Leek Confit And Bacon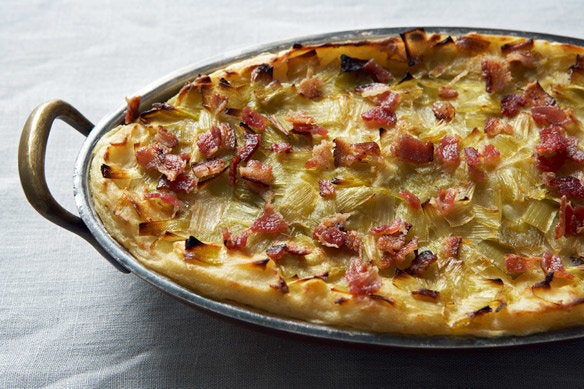 Goat Cheese Bacon Ball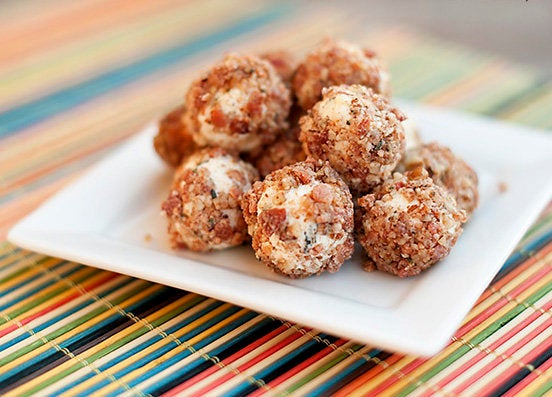 Bacon-Wrapped Li'l Smokies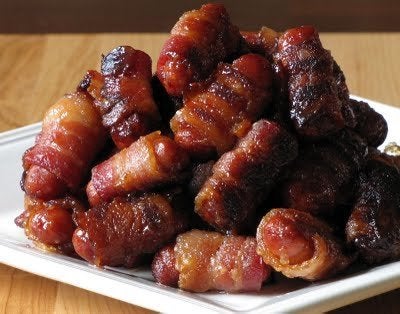 Bacon Cinnamon Rolls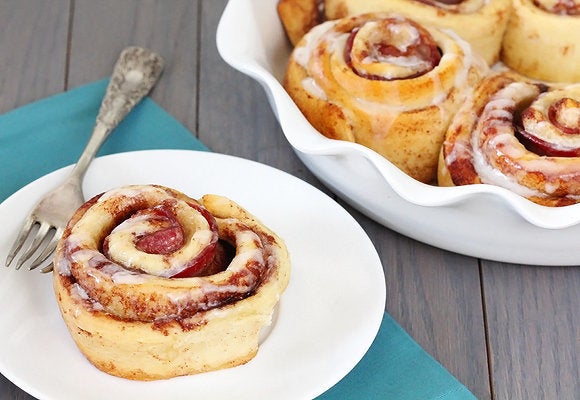 Avocado BLTs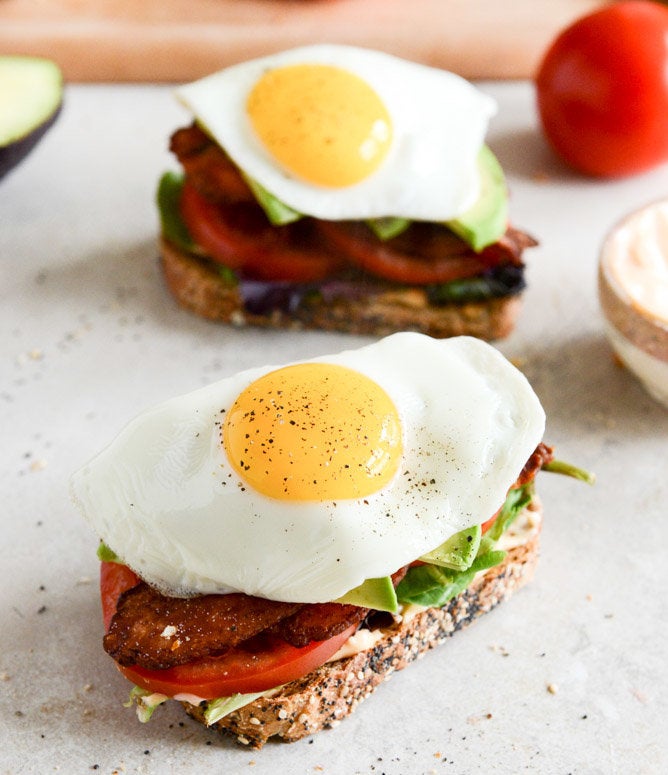 Bacon-Hazelnut Buttermilk Cupcakes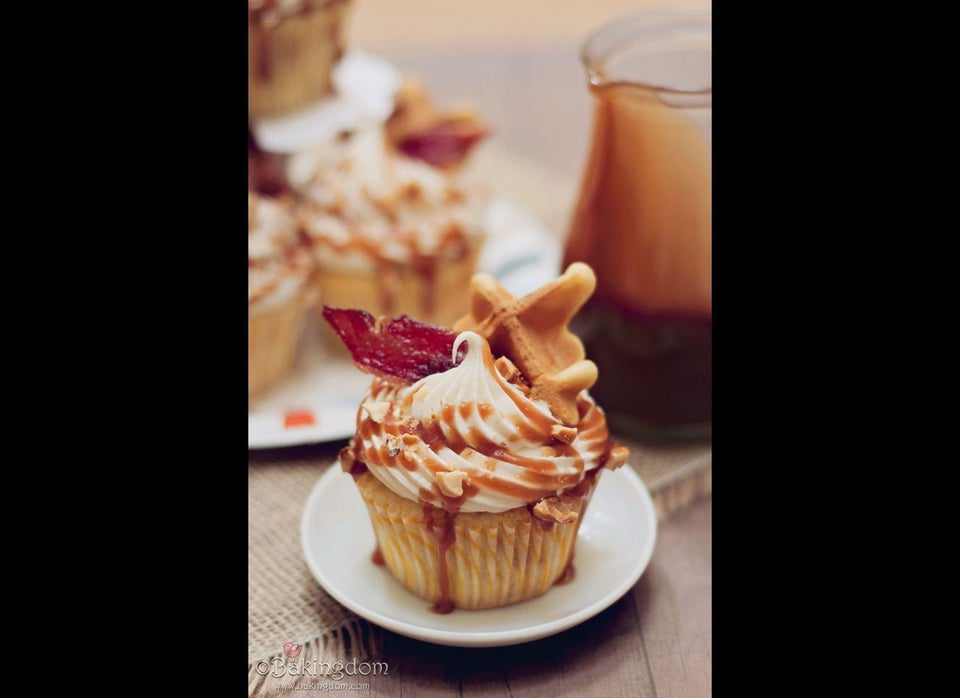 Bacon-wrapped Rice Cakes With Jalapeño Ponzu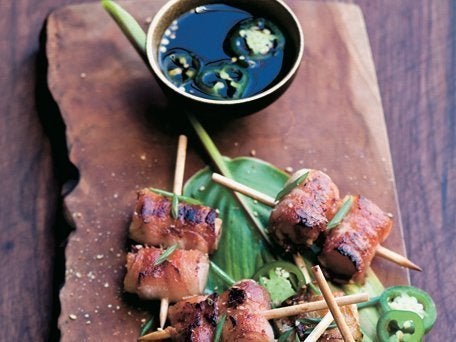 Creamy Cauliflower Soup With Bacon And Gorgonzola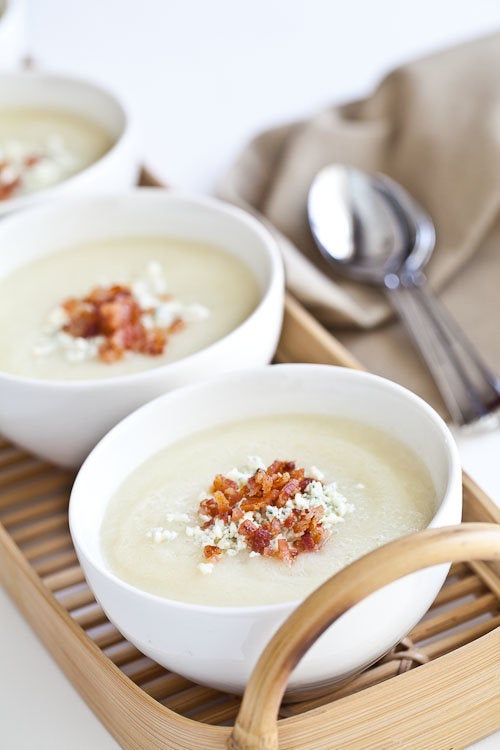 Beer Steamed Clams With Bacon & Tomatoes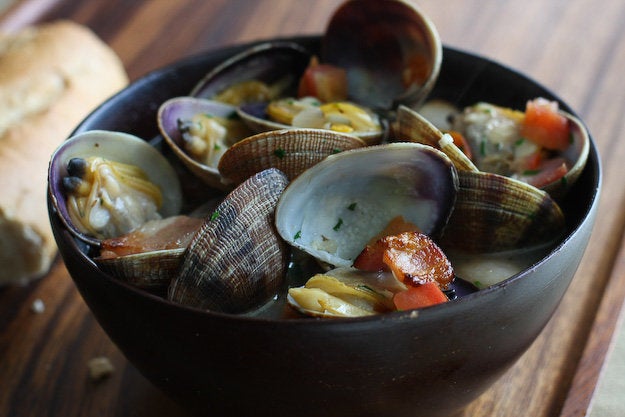 White Bean Edamame Salad With Bacon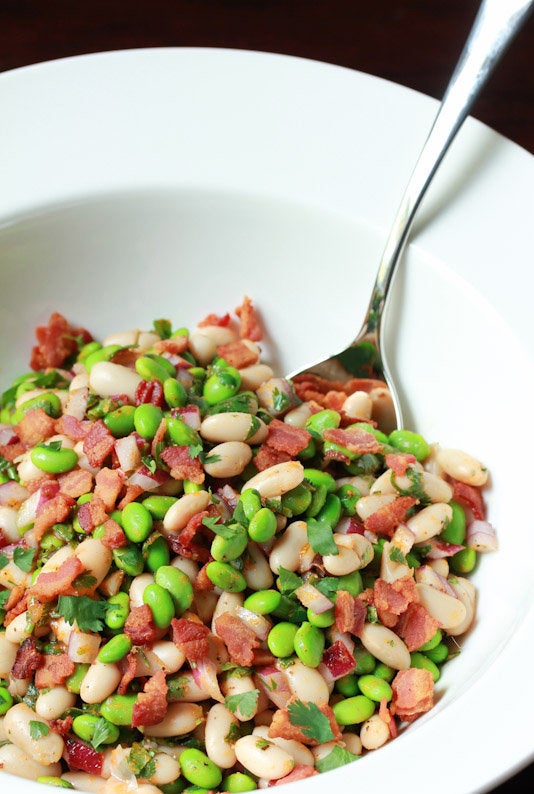 Cheesy Bacon Ranch Bread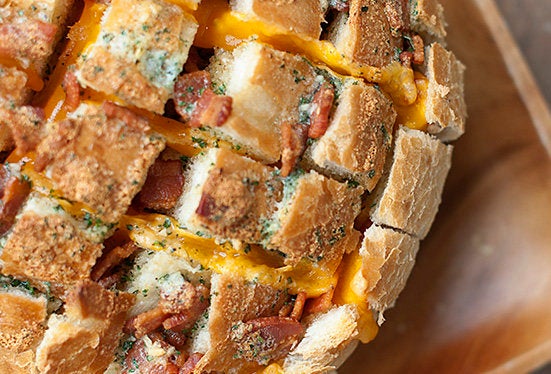 Bacon Blue Cheese Butter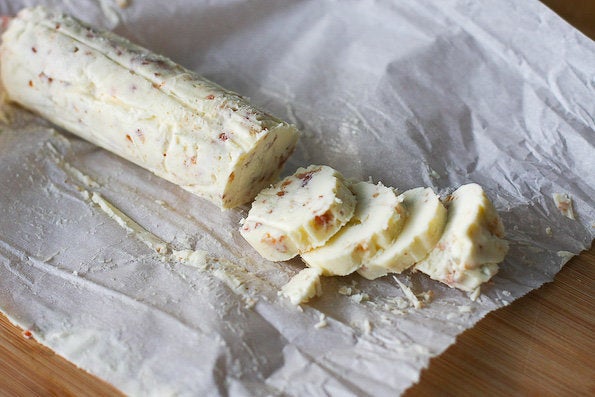 Bacon Chocolate Chip Cookie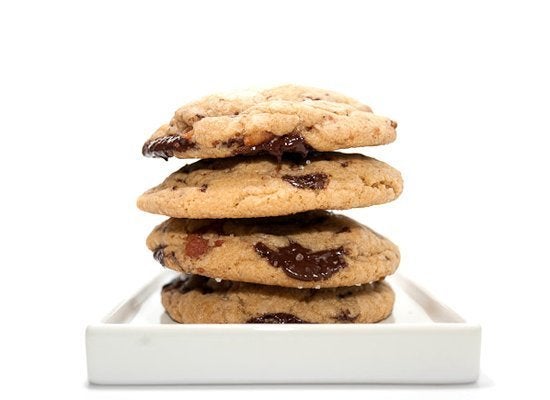 Bacon And Eggs Breakfast Panini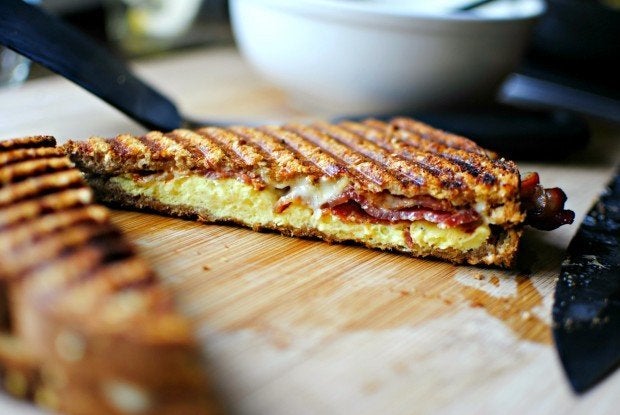 Pig Candy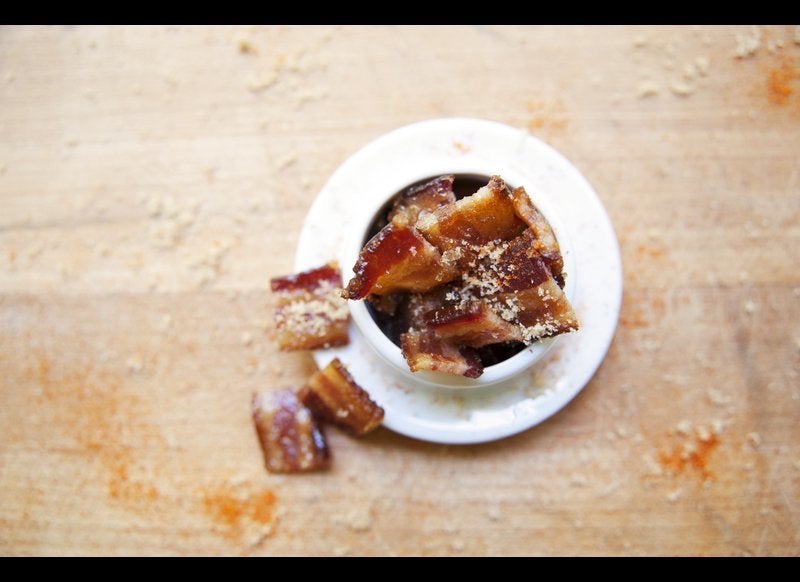 Bacon, Egg And Toast Cup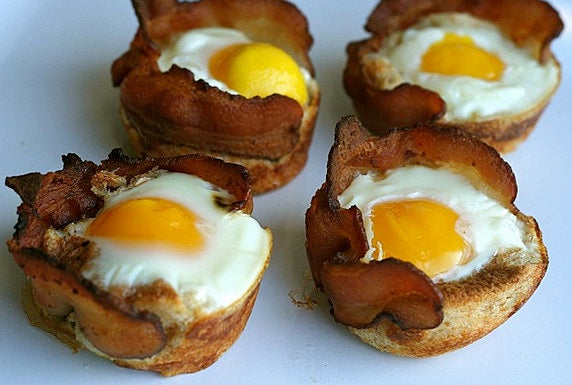 Polenta Stack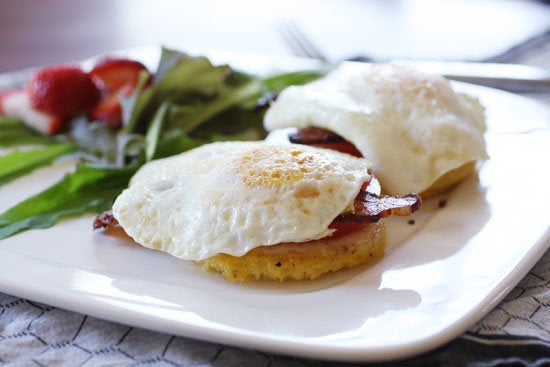 Bacon Wrapped Meatloaf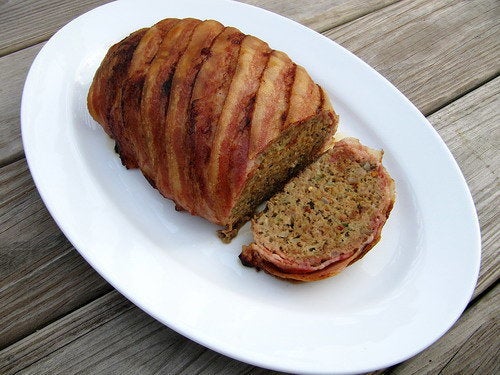 Spinach, Mushroom And Bacon Fondue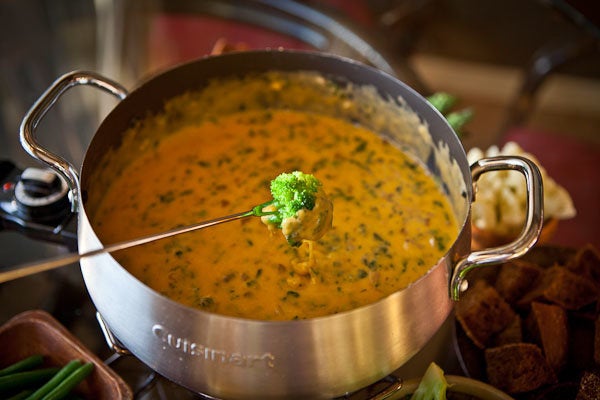 Bacon Wrapped Stuffed Jalapenos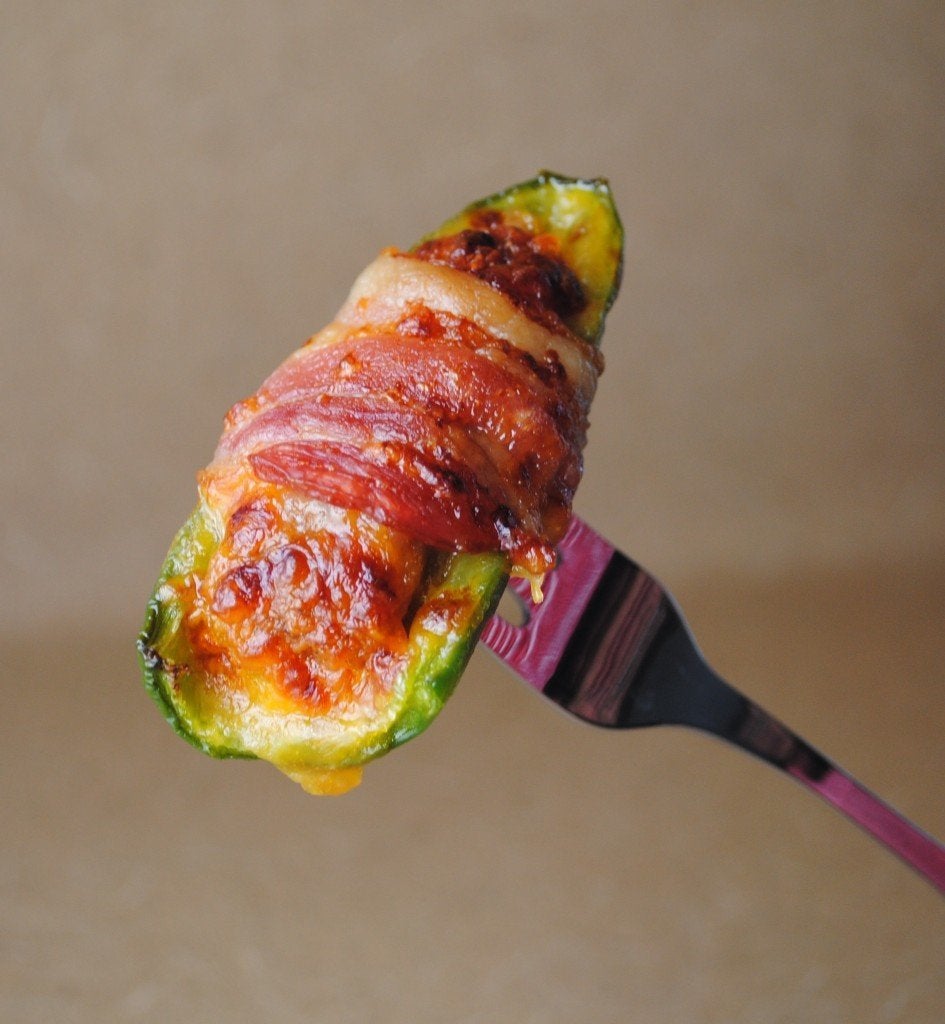 Chocolate Bacon Cupcakes With Nutella Buttercream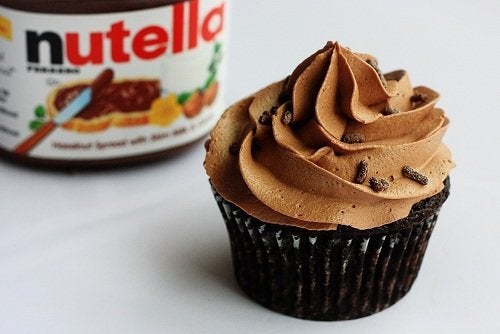 Bacon-Wrapped Haddock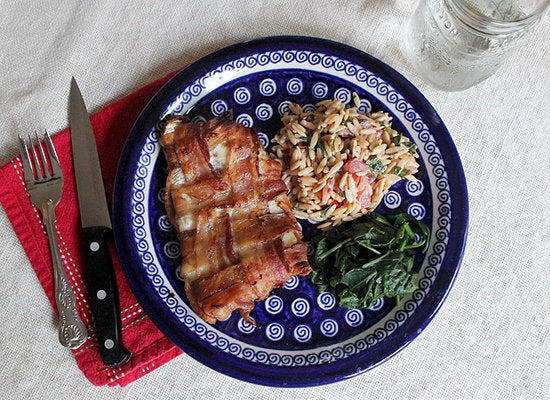 Pork Loin Chops with Apple, Sage and Onion Tarts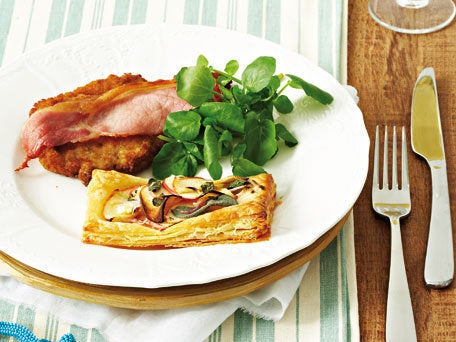 Green Bean Bacon Bundles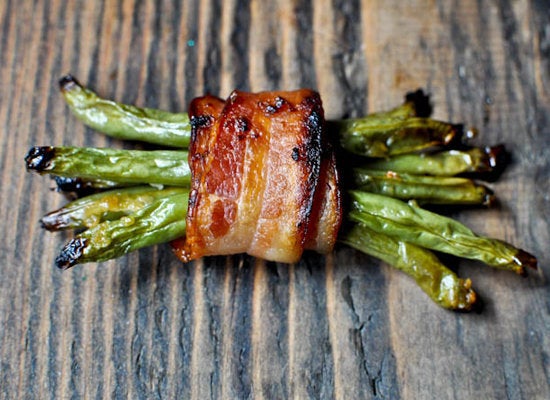 Salted Caramel And Candied Bacon Ice Cream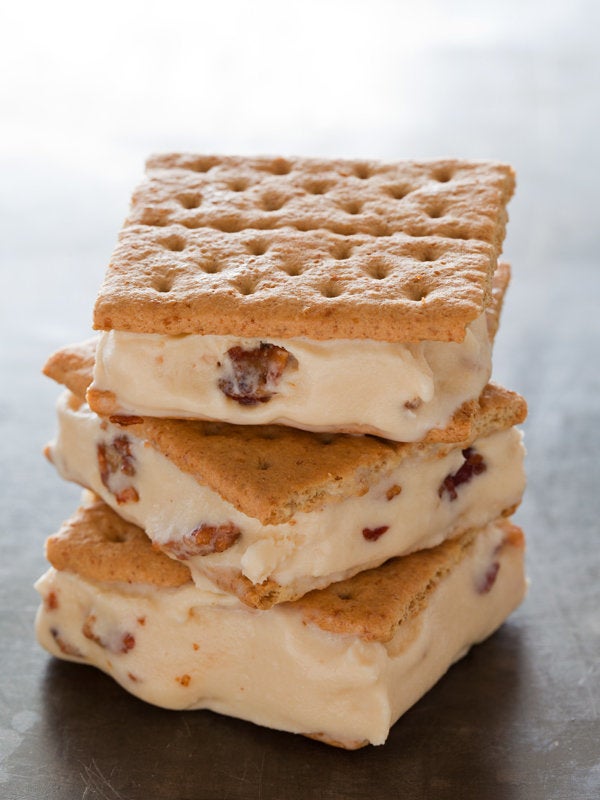 Bacon Wrapped Tomatoes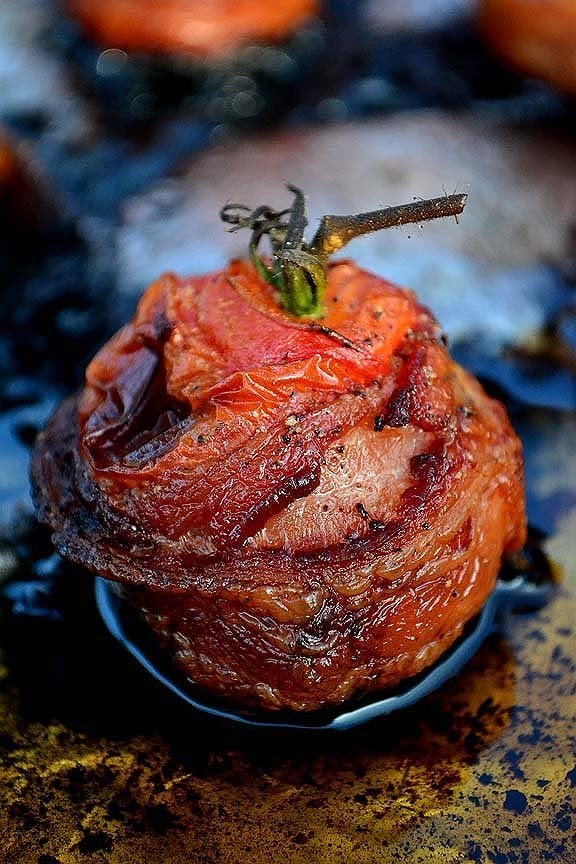 Bacon Wrapped Avocados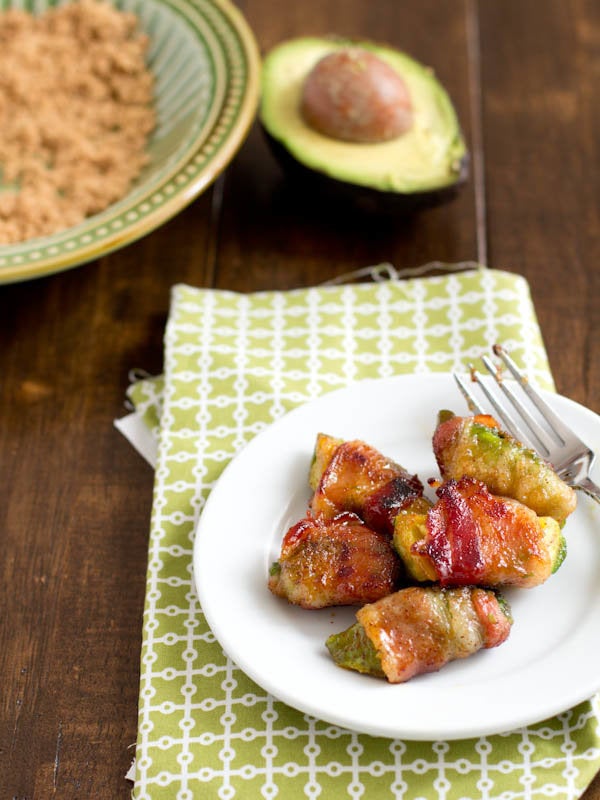 Blueberry Bacon Breakfast Cake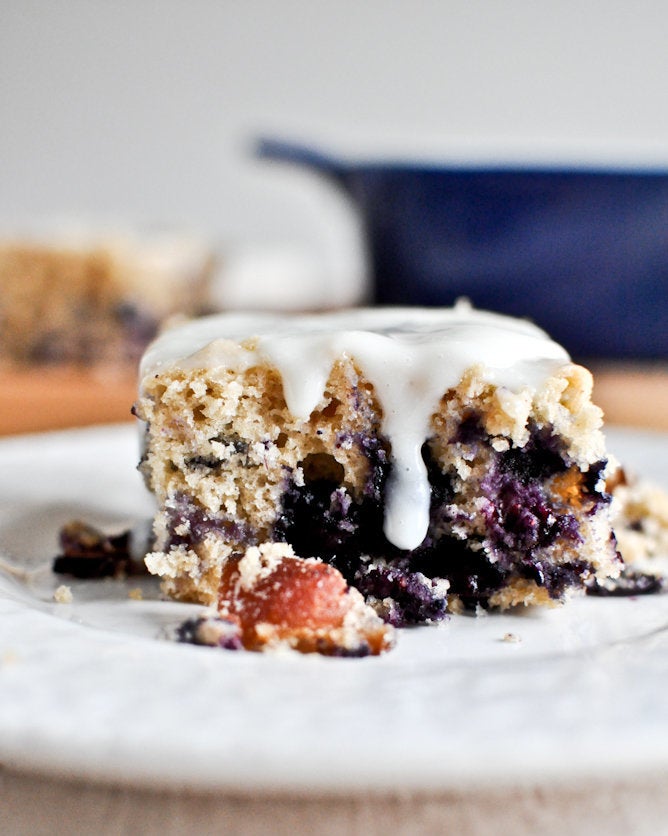 Bacon Bourbon Caramel Popcorn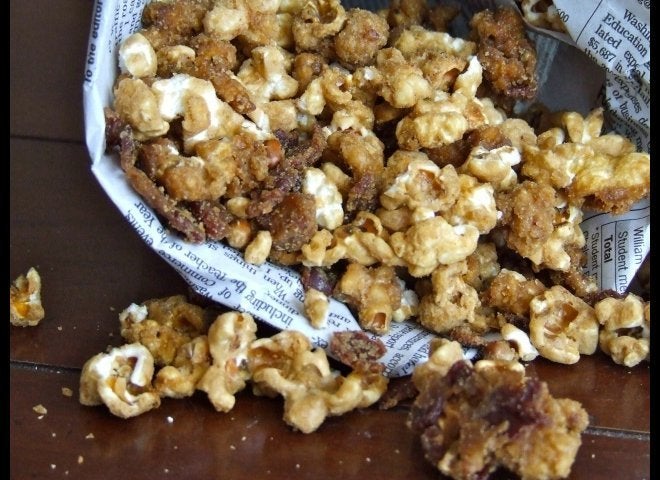 Bacon Wrapped Caramelized Sesame Asparagus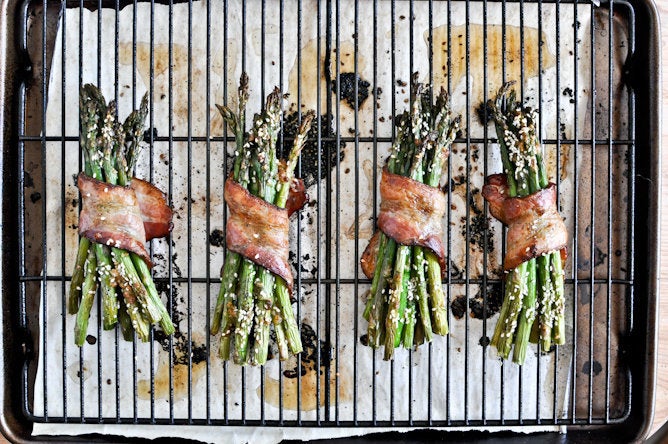 Buttermilk Bacon Pralines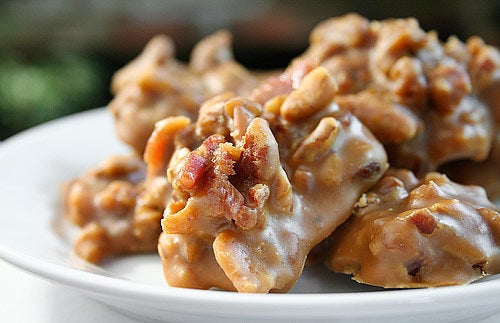 Bacon Wrapped Shrimp Toast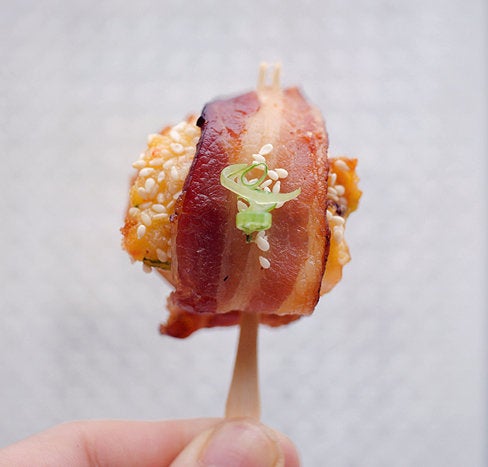 Breakfast Tacos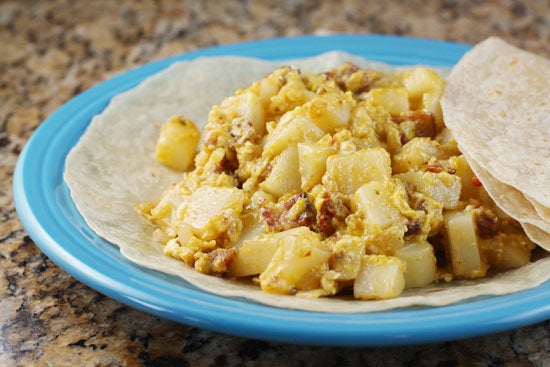 Chocolate Bacon Bark With Peanuts And Apricots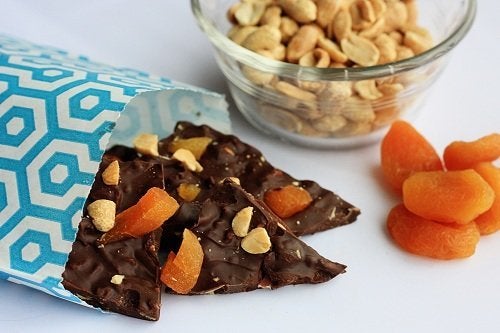 Angels On Horseback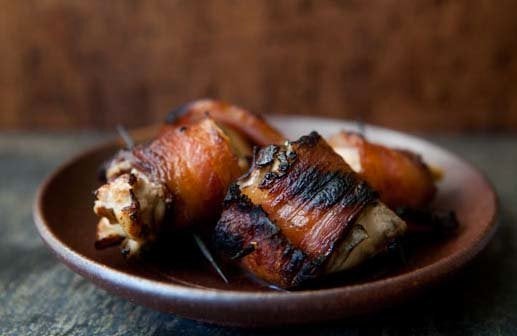 Popular in the Community