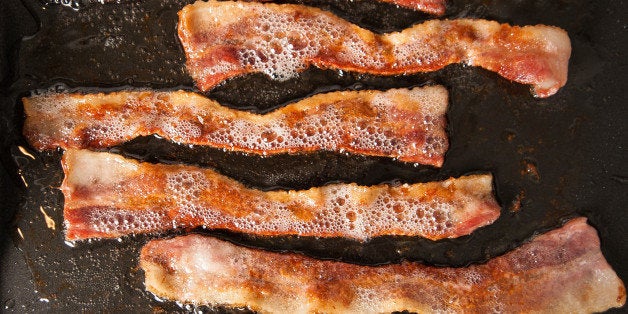 The Bureau of Labor Statistics' latest Consumer Price Index report, released Friday morning, showed that the price of a pound of bacon averaged $5.21 in U.S. cities in April 2015, the lowest level since May 2013. That means it fell by nearly 15 percent between June 2014 and April 2015.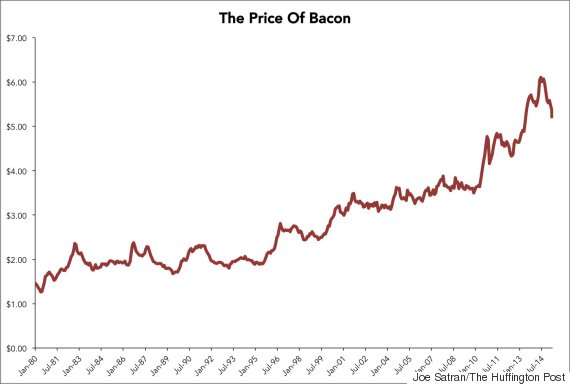 To be sure, bacon prices remain very high by the standards of recent history, even after inflation is taken into account. In inflation-adjusted terms, bacon is still more expensive than it was at any point before the summer of 2013.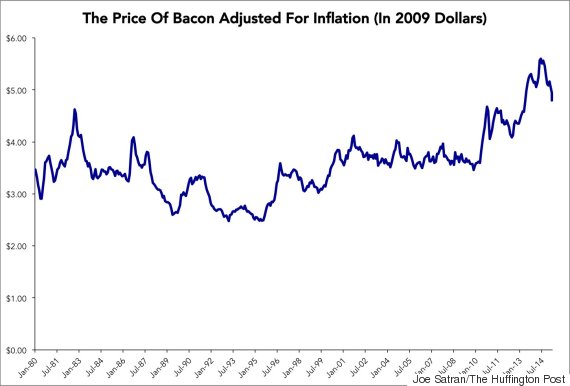 Bacon prices tend to be lowest in the first four months of the year, so it's possible they could rise as the temperature heats up and brings the consumer appetite for BLTs along with it.
Still, the recent dip is good news for bacon-loving grocery shoppers, who may have been forced to cut back on their favorite cured meat because of sky-high prices. And it comes just in time for Memorial Day weekend barbecues. Bring on the bacon cheeseburgers!
Before You Go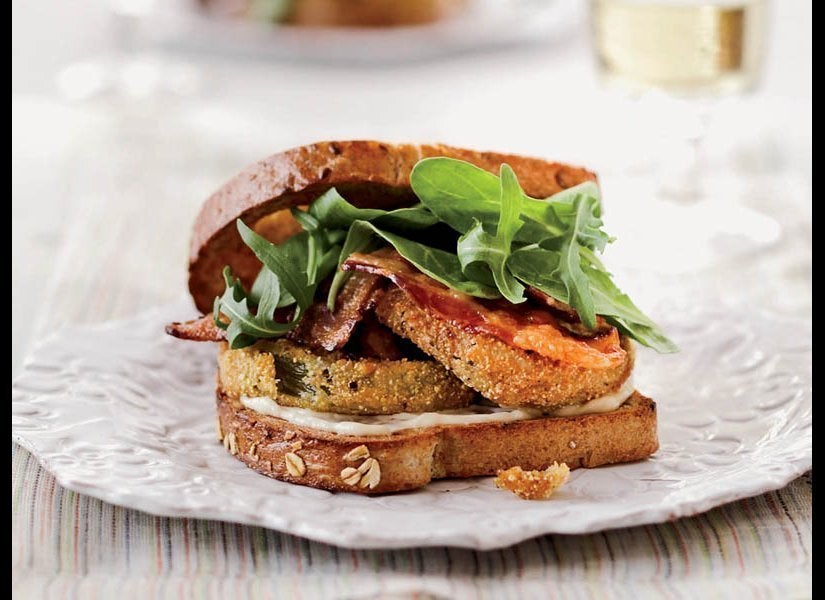 Bacon Recipes
Popular in the Community