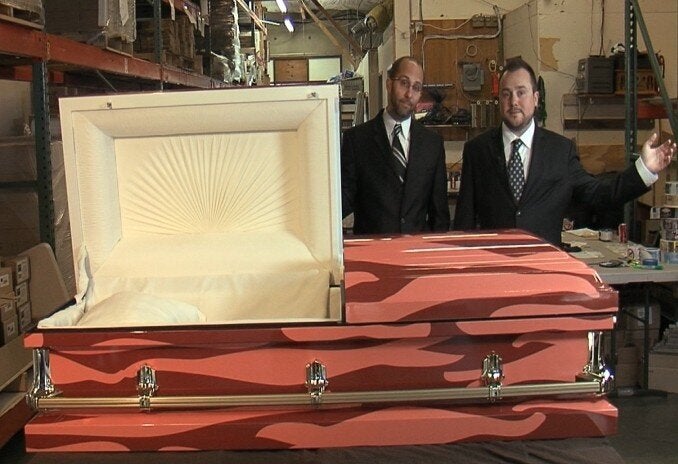 The enterprising and cholesterol-laden minds behind BaconSalt, Baconnaise and most recently, the Bacon Coffin, are readying for their closeup. The "Bacon Boys," otherwise known as Justin Esch and Dave Lefkow, have their own reality show in the works.
"In the great American tradition of making the ridiculous even more ridiculous-er, we at J&D's Foods look forward to joining the ranks of Snooki, the Kardashians and Flava Flav as America's next great reality TV stars," Esch and Lefkow said.
The show will follow Esch and Lefkow as their sell bacon-infused products through their Seattle-based online company, J&D's Foods, employing "guerrilla marketing stunts for their over-the-top products" along the way.
Last month, J&D announced the release of its bacon casket, which sells for $2,999.99. The coffin is made of 18-gauge gasketed steel with "a premium Bacon Exterior/Interior, and includes a Memorial and Record Tube, Adjustable Bed and Mattress and Stationary and Swingbar handles."
Related