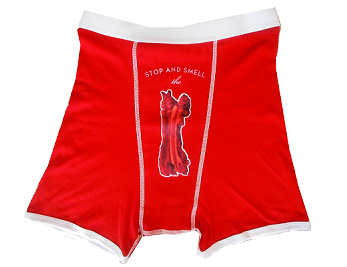 If you've ever needed a slightly less creepy way to ask your partner if you could smell their underwear, consider getting them a pair of these sizzling hot bacon undies this holiday season.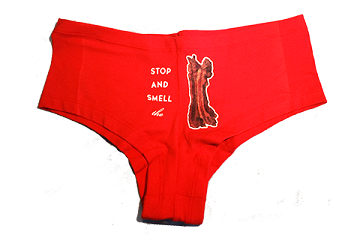 According J&D's, the undies get their bacon scent because the smell is embedded in the ink.
The smell will last through multiple wash cycles and wearings, and can last for up to a year.
The pork-laden panties are enough to make anyone drool, but for those who'd rather not have our privates smelling like grease, there's another option.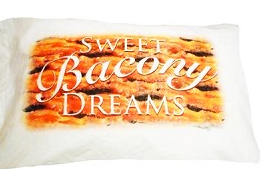 J&D's bacon-scented pillowcase is great for those who want to find themselves enticed by the scent of bacon while they're dreaming.
But none of this compares to the Naked Bacon Cooking Armor, which may not be scented, but is an essential for anyone who has ever experienced the wrath of popping grease while makin' that bacon in the buff.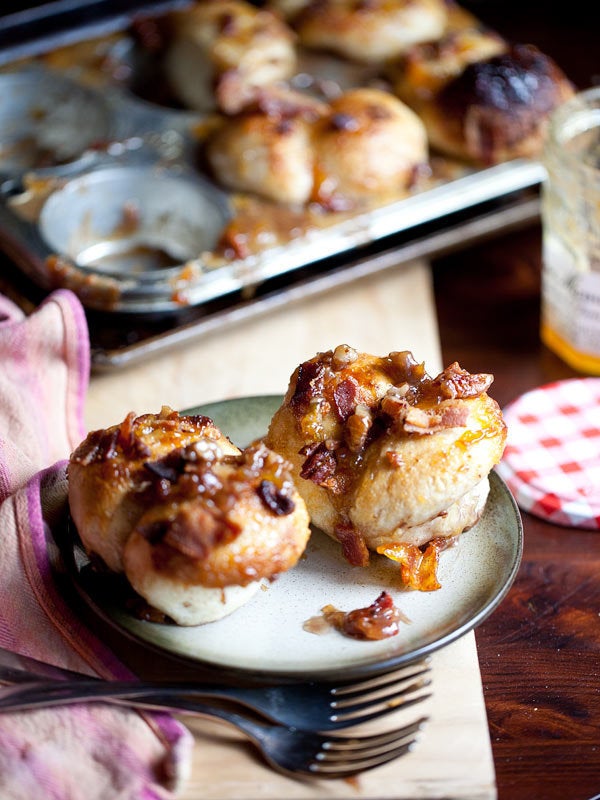 Bacon Recipes
Related