Consider this: Soon, you'll be able to snack on chips that taste like bacon, made with seaweed that's twice as nutritious as kale.
America, meet dulse, a thin, leathery, reddish-brown seaweed that -- ok, kind of looks like bacon -- and grows on rocks, mollusks and other seaweed in northern waters of the Atlantic and Pacific oceans. It's a superfood packed with vitamin C, antioxidants, and tons of protein.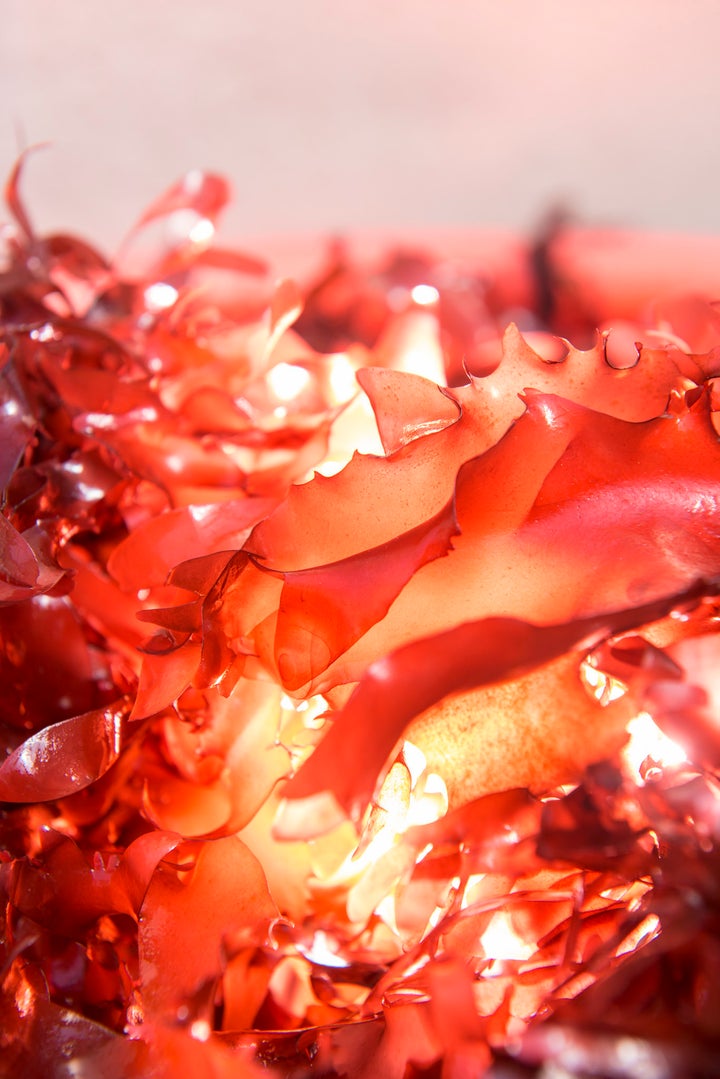 People in northern Europe have long eaten it, but researchers at Oregon State University want to make it a huge thing in America and have recently patented a strain of dulse that can grow faster and more dependably than other strains.
"We think it grows faster than any other plant in the world," Chuck Toombs told The Huffington Post. A faculty member of OSU's College of Business, Toombs had a realization when he heard that dulse was being sold for $60 a pound at an organic grocer.
"Nobody even likes the taste of kale and it sort of became this phenomenon," he said. "My marketing tentacles went up. I said, 'Why can't this replace kale?'"
For one thing, dulse is tricky to grow. Chris Langdon, a professor of fisheries at OSU's Hatfield Marine Science Center, developed and patented a strain of dulse called C3. It can grow in rates that "exceeded those previously reported in the literature," he said in a statement. "The original goal was to create a superfood for abalone, because high-quality abalone is treasured, especially in Asia."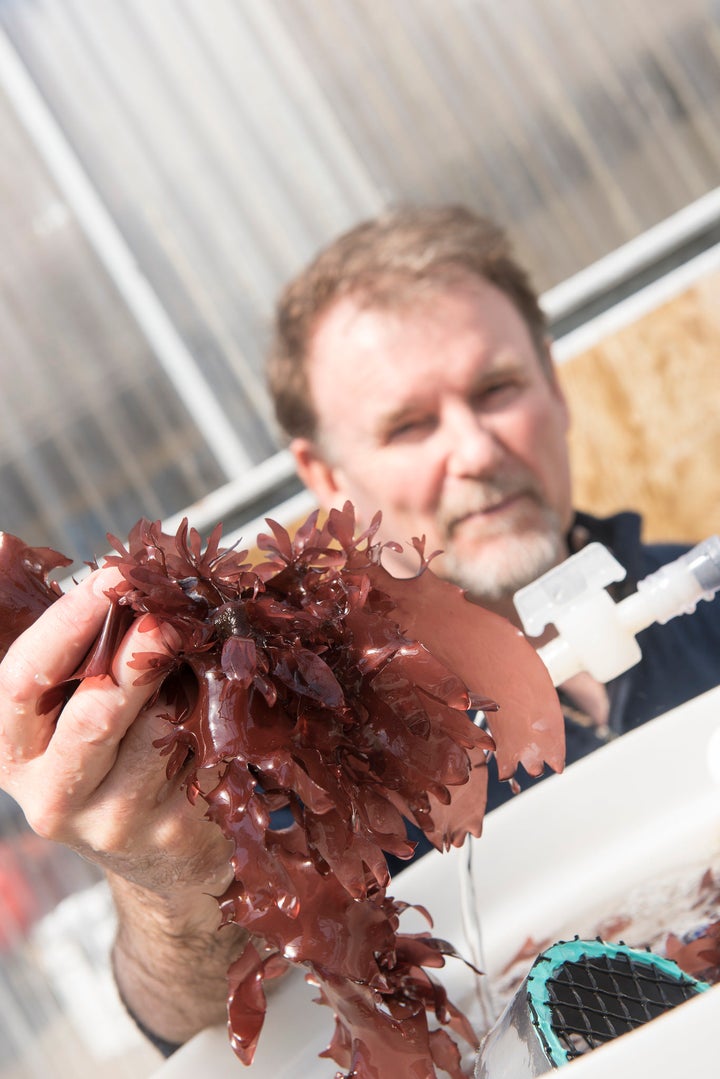 Chris Langdon holds pieces of a strain of dulse seaweed that he patented for OSU.
Toombs, along with Michael Morrissey of OSU's Food Innovation Center and Jason Ball, a research chef who had previously helped Nordic chefs learn how to better use their ingredients, set to work to come up with food products that can be made out of Langdon's strain of dulse.
They've come up with a dulse-based seaweed rice chip -- a product "that could take over the chip business," Toombs hopes -- trail mix and jerky. There's also a salad dressing that will roll out in local markets by Labor Day and to the rest of the country in about two years. Toombs said he thinks dulse products could eventually generate $400 million in potential sales.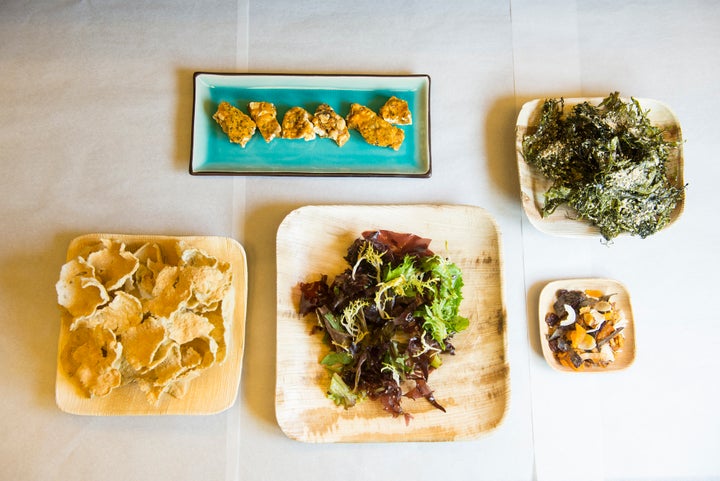 Mads Refslund, the Danish executive chef at ACME in New York City, has cooked with it for 10 years. He sometimes uses it, especially when dried, in his menu for its smoky flavor.
In Iceland and Ireland, he said in an email to The Huffington Post, "It's dried and considered a snack and often served with sauces or spreads to dip it in, almost like how Americans eat chips or crudités."
Refslund recommends using dulse when baking "because it brings a nice saltiness that can balance sugar," as well as wrapping it around a lamb shoulder. "Wrapping meats and fish with it and dry aging them is fantastic, because it not only lends flavor, it also gives great color to the ingredients."
As for the OSU strain, there are plans to sell it in bulk eventually, but Toombs said that's years down the road. "Category research has shown us that the public isn't ready for us to throw this seaweed next to lettuce and expect them to buy it," he said. "People will get used to it."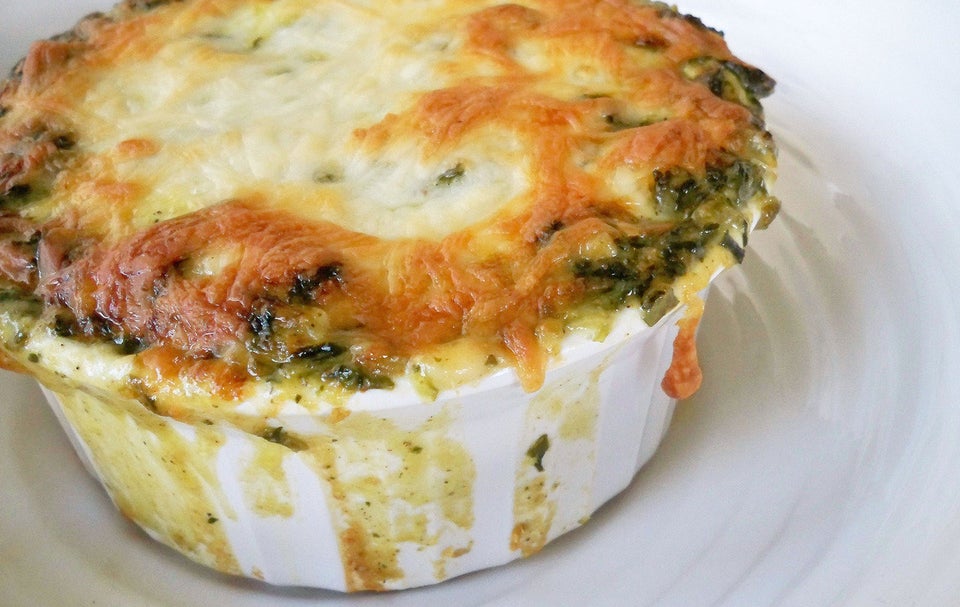 Our Favorite Comfort Foods