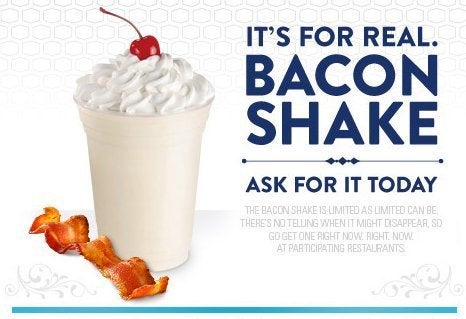 When it comes to the battle for the most indulgent, artery-clogging American fast food treat, the list of contenders is a long one.
And now, a new entrant: Jack in the Box has begun offering a limited-edition Bacon Shake. And, in true fast-food-isn't-just-like-real-food fashion, there's actually not any bacon in it. So what is in a 24-ounce serving, besides 1,081 calories? Vanilla ice cream, whipped cream, a maraschino cherry and "bacon-flavored syrup."
How does it taste? Well, here's how blogger Brock Keeling put it: "Wow. That was horrific."