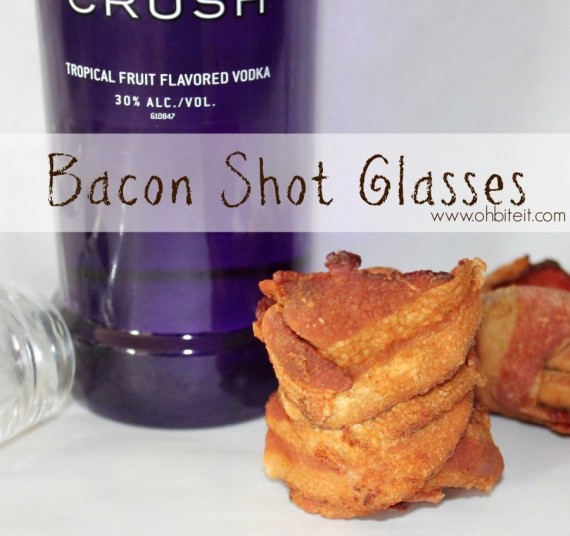 (Photo: Oh Bite It!)
This itty bitty beauty can be crafted in a matter of minutes and comes from the blog Oh Bite It!. To make your very own bacon shot glasses, you'll need a pound of bacon, your favorite spirit (Oh Bite It! suggests maple vodka) and some toothpicks.
After you throw back a shot or two, chase the pain away by consuming your bacon shot glass. The world's insatiable appetite for bacon creations may not be permanently abated, but at least you'll feel pleased with what you've just accomplished (and maybe a little drunk, too).