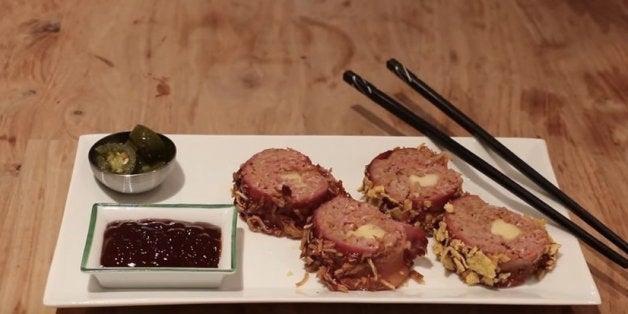 If you believe that everything is better wrapped in bacon, please take a seat. This recipe is going to overwhelm you.
From the champions at Cook With Meat comes BBQ Bacon Sushi, an inventive dish that rolls barbecue-flavored beef and your favorite kind of cheese into a casing of bacon strips. After the meat-centric "sushi" is grilled to perfection, it is coated with chips. Have you ever heard of something so heavenly? Here's how it's done:
Lay six strips of bacon across a sushi mat.
Season a serving of minced beef with your favorite barbecue rub.
Press the meat onto the bacon strips, covering the entire surface area in a thin layer.
Add a column of cheese.
Roll it all up.
Throw those puppies -- feel free to make a couple -- on the grill for 30 minutes, with some intermittent glazing. Remove from the grill.
Coat the roll with a topping of your choice, like chips or fried onions.
Slice into sushi-sized portions.
Serve with barbecue sauce and revel at the miracle before you.
Related
Before You Go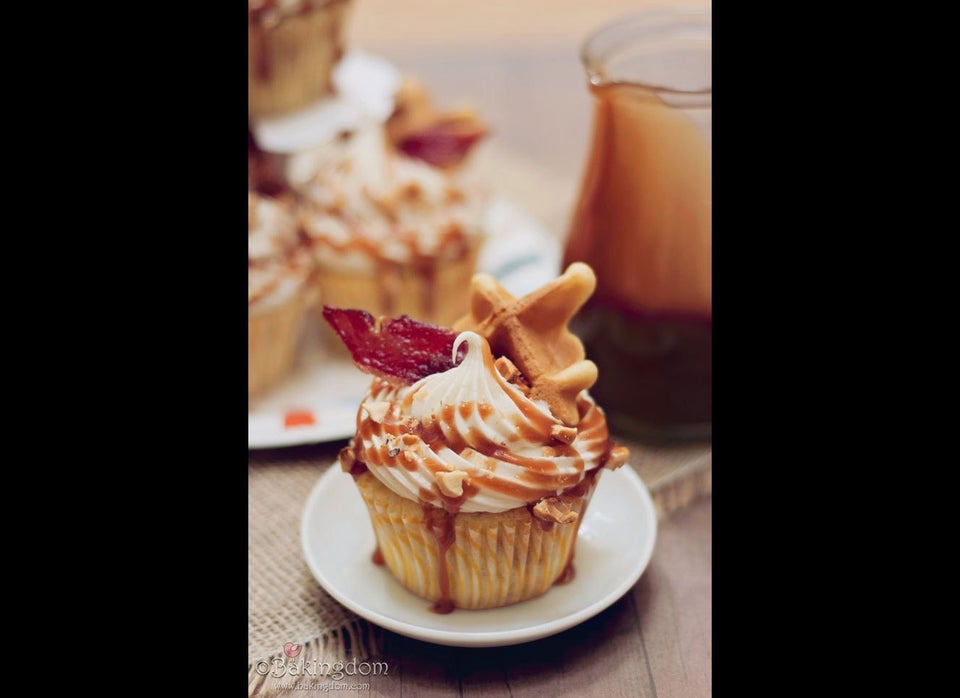 Bacon Creations