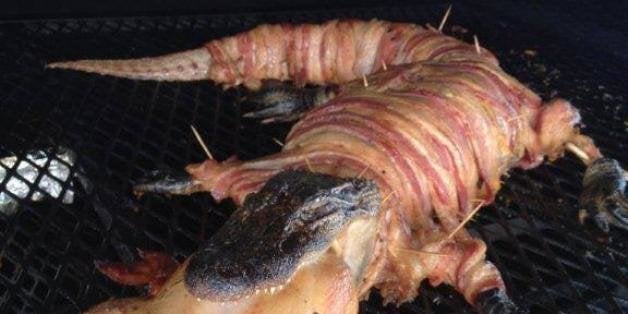 It may be a world away, but Australia has given us some notable food exports over the years. Australian restaurants have multiplied in New York City, Australian wine country has bestowed us with many a Shiraz and Cabernet Sauvignon, and everybody knows Australian celebrity chef Curtis Stone.
Still, when you think of Australian food, you might just associate it with "throwing another shrimp on the barbie" -- Australia's slang for barbecue. Now, you may never think about anything else but this: The bacon-wrapped alligator with a chicken in its mouth.
Twitter user @alixmcalpine (the creative manger at Buzzfeed) tweeted a picture of this monstrosity on May 8, and it's been plaguing, and delighting, the Internet ever since.
We have so many questions! Namely, are you really supposed to eat it? But seriously, don't crocodiles live in Australia, not alligators? Where is this beast really from? We found a photo of what looks like another bacon-wrapped crocodile/alligator on the Facebook page of Discovery TV show The King Of The Grill. Is this the same beast? We don't know much, but all we do know is this image has been seared into our memories forever.

So in case you've ever wondered, you can wrap pretty much anything in bacon -- including an alligator/crocodile with a chicken in its mouth. Now you know. And food mashups just reached the next level.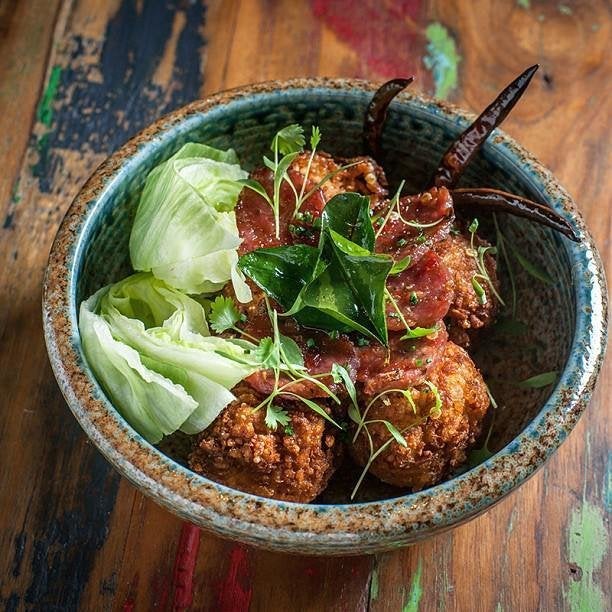 International Cuisines We're Missing Out On In The U.S.
Popular in the Community