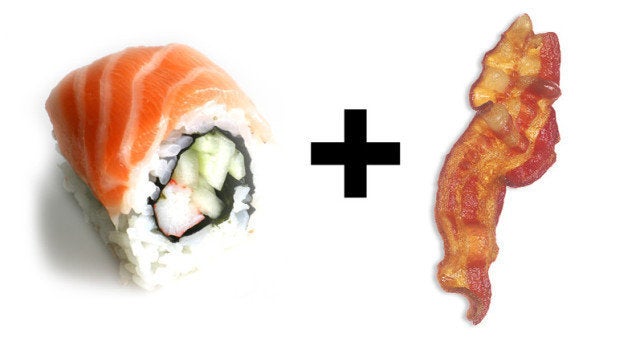 We're clearly fans of bacon over here at HuffPost Taste. We've brought you bacon dessert recipes and made sure that you were well equipped for the aporkapolypse. A few weeks ago, with a lack of bacon grease running through our veins, we even came up with a collection bacon-wrapped recipes to feed our fix. But we seem to have missed one very interesting wrap-able option in our excitement: sushi.
We spotted bacon-wrapped sushi on the food blog Pepper.PH. Clearly, we're not one to judge how others choose to get their bacon fix (except when it comes to fast food sushi which is the definition of too far). We wondered, is this when the bacon craze (er, addiction) has gone too far? Let us know what you think. Vote!
If you voted that there's no such thing as too far when it comes to bacon (which is just one of the reasons that we're so fond of you), there are some recipes below you might want to try out. And if what you really want to try is bacon-wrapped sushi, our friends at Pepper have just the recipe for you.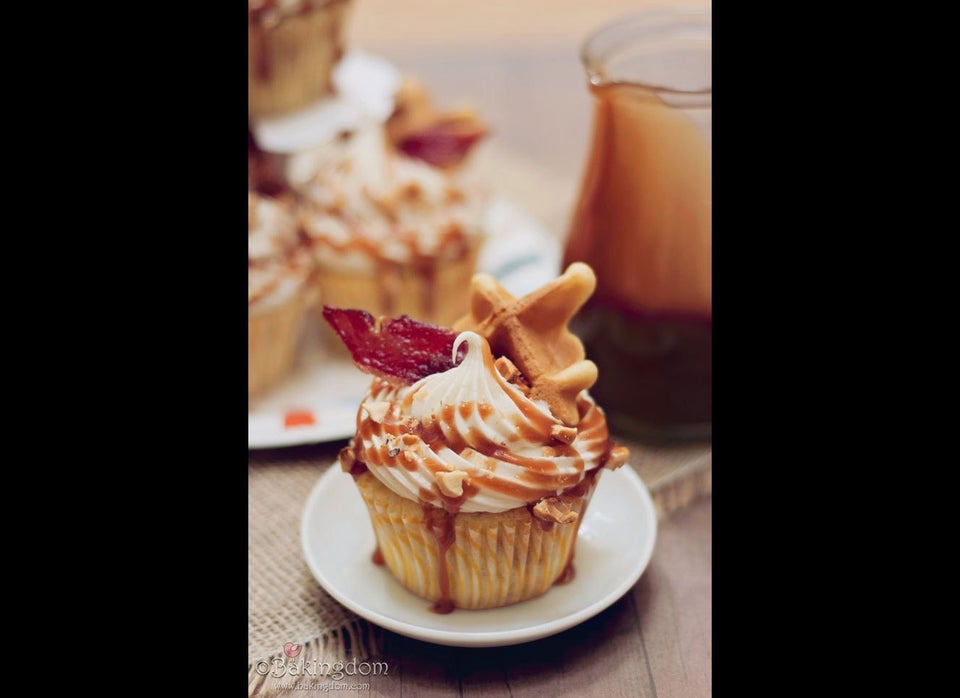 Bacon Creations
Popular in the Community