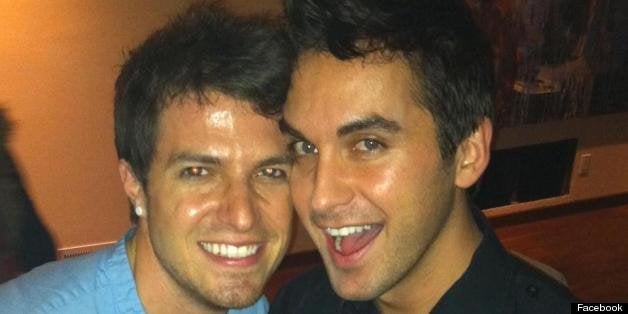 LOS ANGELES -- Los Angeles public health officials Wednesday began offering free bacterial meningitis vaccinations to low-income and uninsured residents after the deaths of two LA county residents within the past six months.
Public Health Director Dr. Jonathan Fielding said in a press conference that there was no continuing outbreak of bacterial meningitis. Nevertheless, vaccines would be available to those who felt concerned about contracting the disease, he said. He stopped short of recommending that gay men get the vaccine, which is what activists like Michael Weinstein of the AIDS Healthcare Foundation have been pushing since the death of 33-year-old West Hollywood resident Brett Shaad on April 13.
When news broke Tuesday about the December death of another gay man, Rjay Spoon, due to bacterial meningitis, Weinstein criticized the Public Health Department and compared the deaths in the gay community to the beginning of the AIDS epidemic.
"I think they're derelict in their duties and, again, [I] question how many people have to die or get sick before they get up off the hands they've been sitting on," Weinstein told The Huffington Post over the phone Tuesday.
"They say there are 13 cases in LA County, and four of them are among gay men," continued Weinstein. "That's disproportionate."
Spoon died on Dec. 16, 2012, and, according to Weinstein, two other gay men in Los Angeles have reported nonfatal infections. Further south, a 30-year-old San Diego State University student succumbed to the disease in December. Since 2010, bacterial meningitis has also infected 22 gay men in New York City, resulting in seven fatalities.
Epidemiologist Dr. Amanda Cohn of the U.S. Centers for Disease Control and Prevention cautioned against characterizing meningococcal disease (a deadly strain of bacterial meningitis and the culprit behind Shaad's death, as well as the New York outbreak) as a risk to gay communities. She pointed out that incidences of meningococcal disease have actually decreased in the U.S.
"We know a lot about meningococcal disease, and at this point in time, we're not worried about a large epidemic among the gay community or any community," Cohn told HuffPost Wednesday. "Right now we're seeing less than 1,000 cases per year, and in the 1990s there were over 3,000 cases per year."
The Los Angeles Public Health Department has been working to identify the strain of meningococcal disease that killed Shaad. The CDC should be able to compare it to the New York City cases by the end of the week. But even if they are the same strain, Cohn explained, it wouldn't necessarily mean the infections are linked or that the county health department should change its response.
The New York City strain "is very common, and one that frequently causes death," said Cohn. "But that same strain has circulated in other communities in the past."
"It's also important to understand that one's sexual orientation doesn't increase the risk of meningococcal disease," Cohn said, adding that bacterial meningitis is spread through close or "household contact" with infected people's respiratory droplets or secretions, like kissing. Infections can cluster among teammates or in college dormitories, for example.
The CDC agrees with the county's decision not to recommend bacterial meningitis vaccines.
"At this time, I think people should be reassured about the current public health response from LA County," Cohn said.
Controversy about bacterial meningitis' possible impact on Los Angeles' gay community erupted last week when Shaad, 33, became brain dead just one day after being diagnosed with the disease. West Hollywood City Councilman John Duran issued an erroneous statement about Shaad's death, linking him to a popular gay event in Palm Springs, Calif., that Shaad did not attend.
Like Shaad, Spoon's death was swift. According to Hayden, Spoon's brain started to seize just 20 hours after experiencing the first symptoms of bacterial meningitis.
The speed with which bacterial meningitis strikes the body reportedly caused a run on the vaccine in Los Angeles, notes The New York Times. The morning before Shaad died, several clinics that offered the vaccine were already out of stock. In response, the AIDS Healthcare Foundation started giving away free vaccines in three locations throughout the city on Monday.
Support HuffPost
The Stakes Have Never Been Higher
Related
Popular in the Community