Emmett Pinkston served in the military for 30 years, first in the Marines, then in the Air Force, then in the Army. He helped coordinate security for President George W. Bush during the G8 Summit on Sea Island, Ga., in 2004, and worked as an intelligence analyst in Iraq from 2005 to 2007, some of the deadliest years of the war.

But when he tried to get a job as an airport security worker in 2011, the U.S. Transportation Security Administration turned him down, citing a credit report that showed him $8,000 in debt.

To Pinkston's disbelief, the TSA described him as a potential security risk. "They said there was a possibility that I would be vulnerable to bribes to let people through the gate," he recalled. "I was absolutely no security risk to any airport or port or any operation in this country," he added matter-of-factly.
The wide use of credit checks by employers has kept many Americans out of work, contributing to the country's epidemic of joblessness and possibly leading to discriminatory hiring practices, according to a new report by Demos, the New York-based policy and advocacy organization. In essence, the debts incurred during the recession have prevented people from getting back on their feet and paying back what they owe, trapping them in a vicious cycle of debt and unemployment.
In a survey conducted last year, Demos interviewed more than 1,000 low and middle-income households carrying credit card debt for three months or longer. "Among job applicants with poor credit, one in seven were advised they would not be hired because of their credit," said Amy Traub, the author of the report.

Many had gone into debt after becoming unemployed during the recession. Others lacked health coverage and owed money to hospitals, or had children to support. "As a society these aren't generally reasons why we say someone should get a job or not get a job," said Traub.

Tanya Clay House, the public policy director for the Lawyers' Committee for Civil Rights Under Law, noted that black and Latino households are more likely to have poor credit than white ones, perhaps because of the high rate of unemployment among minorities: 13.8 percent of African-Americans and 9 percent of Latinos are unemployed, compared with 7 percent of whites.

Clay House argued that policymakers could increase employment in black and Latino communities and boost the nation's overall economic well-being by forbidding the use of credit checks by employers. "This is something that has to be done in concert with any type of jobs employment programs or anything else that is done with the economy," she said on a call with reporters on Monday.

Rep. Steve Cohen (D–Tenn.) agreed. "The use of credit checks is a growing trend, and a dangerous one," said Cohen, who sponsored the Equal Employment for All Act to prohibit employment credit checks in most cases. "It's kind of created an interest group that fights this legislation because the credit-check people make money out of it," he said.

Norm Magnuson, a spokesman for the Consumer Data Industry Association, questioned the reliability of Demos' information. "Employers don't necessarily tell people we're not hiring you because of bad debts," he said. "There are a lot of reasons they might not hire you."

In response, Traub cited a 1970 law, the Fair Credit Reporting Act, which requires employers to tell rejected applicants if a credit report played any role in the decision not to hire them.

In Pinkston's case, the question of whether a company can spot a potential thief or slacker by looking at someone's credit history turned out to be moot. The $8,000 debt was the result of an error, and it was eventually wiped from Pinkston's credit record.

Pinkston said the TSA is now considering him for other positions. Meantime, he's working at a Federal Express center in Brooklyn, N.Y., and struggling to pay rent on a studio apartment. "When you make it more difficult to rebound financially and find good people to help organizations grow and prosper, you're slowing the amount of economic recovery communities are having," he said.
Related
Before You Go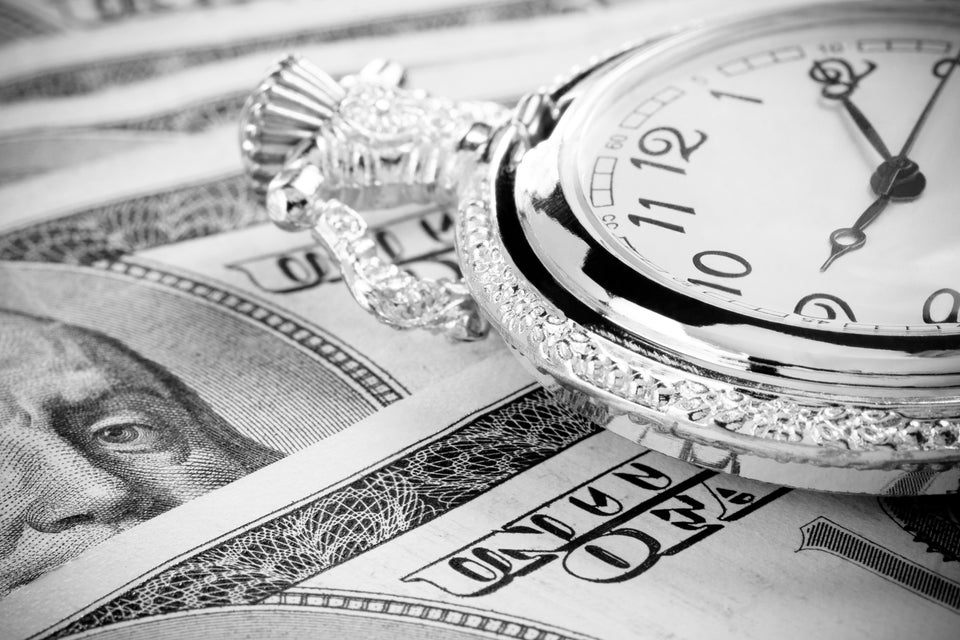 Best Things People Did With Money In 2012
Popular in the Community