In an uncharacteristic move, Wade Barrett has some good news for hardcore sports entertainment fans. According to the World Wrestling Entertainment superstar, the industry's view of the Internet Wrestling Community -- those who scour the web for every detail about the inner-workings of the "sport" they love -- is changing!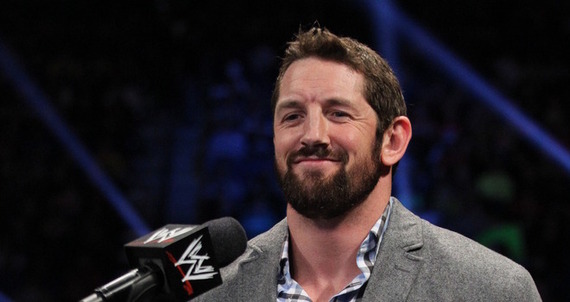 "Traditionally, WWE used to shy away from that internet kind of fan base," the professional wrestler nicknamed "Bad News" admitted during a recent in-person interview, "But I think increasingly, in life in general and every aspect of entertainment, social media, the internet fan base is now massive."
Pro wrestling has long focused on casual viewers. This attention on those whose interest extends no further than tuning in periodically to watch their favorites throw down in the ring, occasionally purchase pay-per-view events and sporadic live event attendance frequently rattles its most adamant fans -- the self-proclaimed "internet wrestling community" (IWC).
A combination of long-time viewers, past and present industry insiders and highly-opinionated super-fans, the IWC populates wrestling-themed internet destinations such as PWTorch.com, Wrestlezone.com, PWInsider.com. There they share their frustration with (and praise for) sports entertainment while keeping up-to-date on broadcast recaps, contract negotiations, interviews, injury statuses, behind-the-scenes conflicts, character development and more.
While wrestling might have once ignored this intimately knowledgeable fan community and its opinions, Barrett said, that's no longer the case. He cites technological advances, and the IWC's subsequent growth, for the shift.
"It's gone from being a minority of people who use that kind of thing -- Twitter and forums -- to pretty much everybody in some respect," he stated.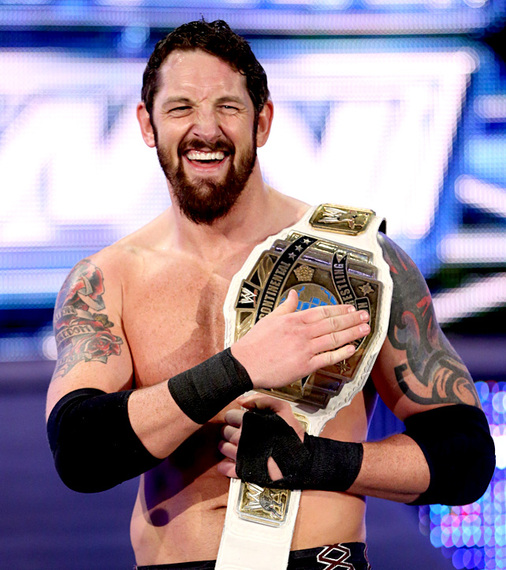 "With Instagram and Facebook, the Internet fanbase is the masses nowadays, so I think you're foolish not to embrace that," said former Intercontinental champion @WadeBarrett, who brags nearly a million Twitter followers, "WWE has been at the forefront of embracing that in the entertainment industry."
And it's true. During TV and PPV programming, the WWE encourages online interaction with fans, frequently inspiring global trends among hash-tagged Tweets. More personally, Barrett knows the internet's strength first-hand. In fact, he owes his "Bad News" moniker and reinvigorated status in the WWE to it.
Upon winning the first season of WWE's NXT series -- a reality-show style competition to find the next pro wrestling superstar -- the Brit was called to the company's main roster in 2010. After headlining numerous PPV events, where he unsuccessfully challenged for the World Championship, his luster wore off. Earlier this year, Barrett landed in a self-described "lull career-wise." It looked like the superstar was soon to be lost in the shuffle.
That's when the IWC stepped in. Producers at WWE.com asked Barrett to try a new character on the YouTube-based JBL and Cole Show. Drawing on an idea he shared in the locker room, a wrestler who shows up to rain on people's parade, "Bad News" Barrett was born.
"People online loved it," he noted. "The fans really latched onto it."
So did WWE CEO Vince McMahon, apparently. "Bad News" Barrett was returned to television in a matter of weeks. Calling it "sudden" and something he "never expected," Barrett says the persona "was just supposed to be a quirky thing [he] did online."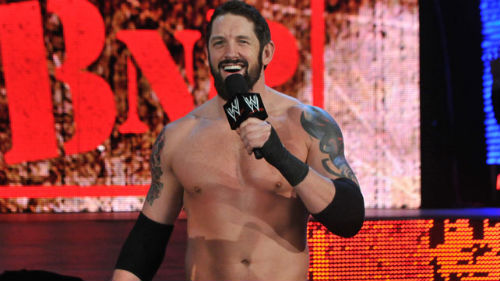 "I wasn't thinking of the WWE Universe," Barrett continued, "I was just doing what I would find entertaining, what my friends at home in the UK would find entertaining. It just so happened everyone else found it entertaining too."
With a new character and rejuvenated "push," Barrett was soon riding high in WWE again. Unfortunately, in late June a separated shoulder interrupted his fourth reign as Intercontinental champion, forcing him to relinquish the title and take several months away from in-ring duties.
While promoting WrestleMania 31 -- the Super Bowl of sports entertainment, coming March 29 the new Levi's Stadium in Santa Clara, CA -- Barrett said he's healing nicely. Reportedly scant weeks from possible medical clearance to return, he is anxious to be back in the ring as soon as possible (conceivably within a month), followed by a TV return and "hopefully a high-profile program" soon after.
"It's going to be interesting," Barrett said of making yet another comeback.

"Sometimes being away from TV for four months or six months or whatever it's been can really help you," he noted, "People miss you and are happy to see you back. On the other hand, people can forget about you."
For Barrett, though, that seems unlikely. As an obvious favorite among online fans, the IWC won't allow it -- and, as far as the grappler's concerned, that's definitely good news.