Finnish game studio Rovio, creator of the popular Angry Birds franchise, is launching a new game Thursday that will feature the birds' sworn nemeses: those smug, chubby green swine that have frustrated the socks off of Angry Birds players since the game's launch in 2009.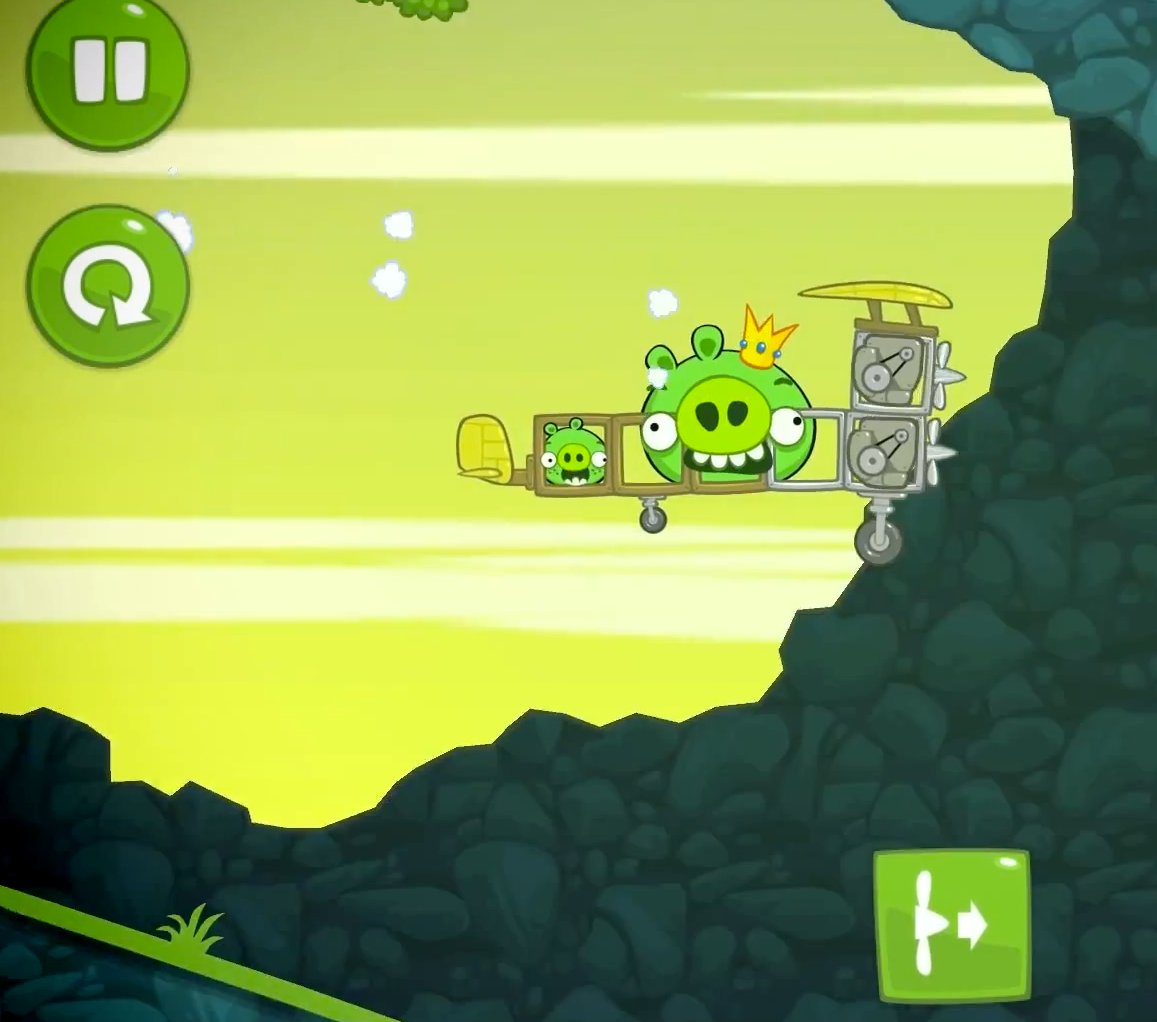 Despite the homage to the familiar porkers from the popular game, Bad Piggies is set to have quite different gameplay from Angry Birds franchise it spun off of.
Unlike Angry Birds, Bad Piggies isn't about flinging anything towards a complicated structure in order to knock it down. Instead, it's about moving one very green, goofy sounding pig to various points on a map to collect items and reach a goal -- it's much more Cut the Rope than Angry Birds. The same physics-based game mechanics are at play in Bad Piggies that made both Cut the Rope and Angry Birds so popular, and they're just as fun this time around. But how do you get said piggy to the goals? You build a contraption, of course.
Bad Piggies has received positive reviews from industry critics thus far. HuffPost UK's Michael Rundle said the game has a "great shot at being a hit" as it presents "an entirely new gaming experience" that boasts both "polish and creativity."
PocketGamer agreed, calling the game "playful and creative." The gaming website added that they found Bad Piggies to be "better than Angry Birds."
Many reviewers, however, pointed out that the Angry Birds spin-off is more challenging than its predecessor and may therefore appeal to a more limited audience.
"We're just not sure it possesses the same intangible magic that took Angry Birds from being just a game and turned it into a soft toy-selling, theme park-building mega-buster-ganza," Rundle said in his review.
As the Daily Beast notes, the success of Bad Piggies may be a very important indicator of Rovio's future, especially as the game studio eyes an upcoming IPO.
"Rovio needs to re-establish its reputation for creating hits with legs (staying power)," he told Reuters.
Bad Piggies launches Thursday morning for iOS devices, Mac, and Android.
Calling all HuffPost superfans!
Sign up for membership to become a founding member and help shape HuffPost's next chapter
BEFORE YOU GO