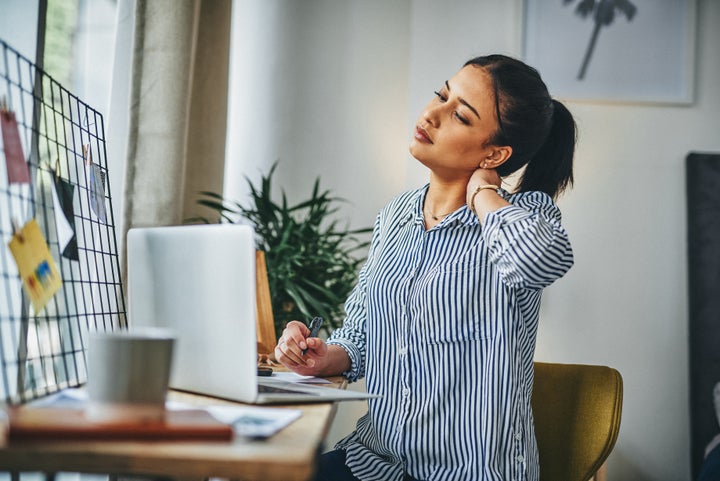 When the pandemic struck, those unaccustomed to working at home found themselves scrambling to put together makeshift workstations. Many spent the past year-plus using laptops on the couch, hunching over a tablet at the kitchen table or looking down at their phones while simultaneously trying to help their kids stay engaged in virtual school.
But now we're feeling the effects of those bad work setups we thought we'd been getting away with. And even some seasoned work-from-homers aren't doing things in a posture-friendly manner.
"People working from home may still not have their home office in an ergonomic fashion, and extended time on a laptop causes too much flexion of the spine and too much sitting ― both are detrimental for health maintenance," said Amir Vokshoor, a spinal neurosurgeon and chief of spine at Providence St. John's Health Center in Santa Monica, California.
This can also lead to back pain, tech neck and poor posture, he added. But the good news is that these issues can often be reversed. Here are 12 products that can help improve them.
HuffPost may receive a share from purchases made via links on this page. Prices and availability subject to change.
An "Oops, you're slouching" reminder app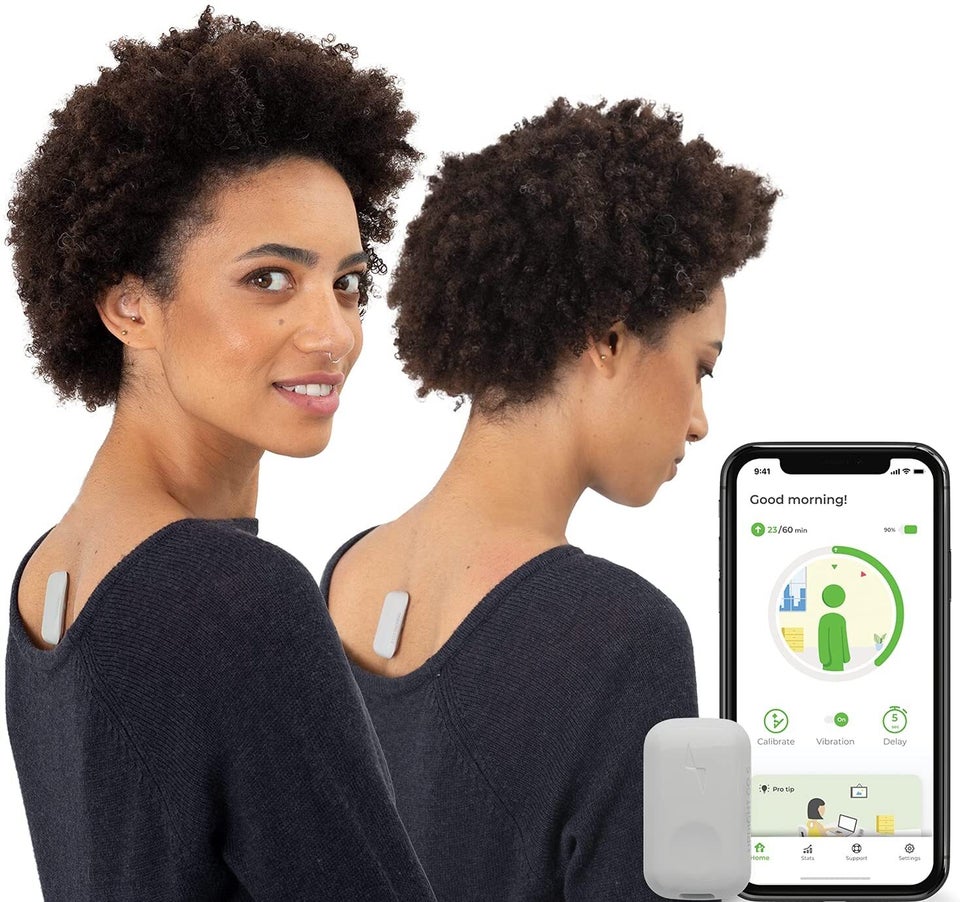 A stylish posture corrector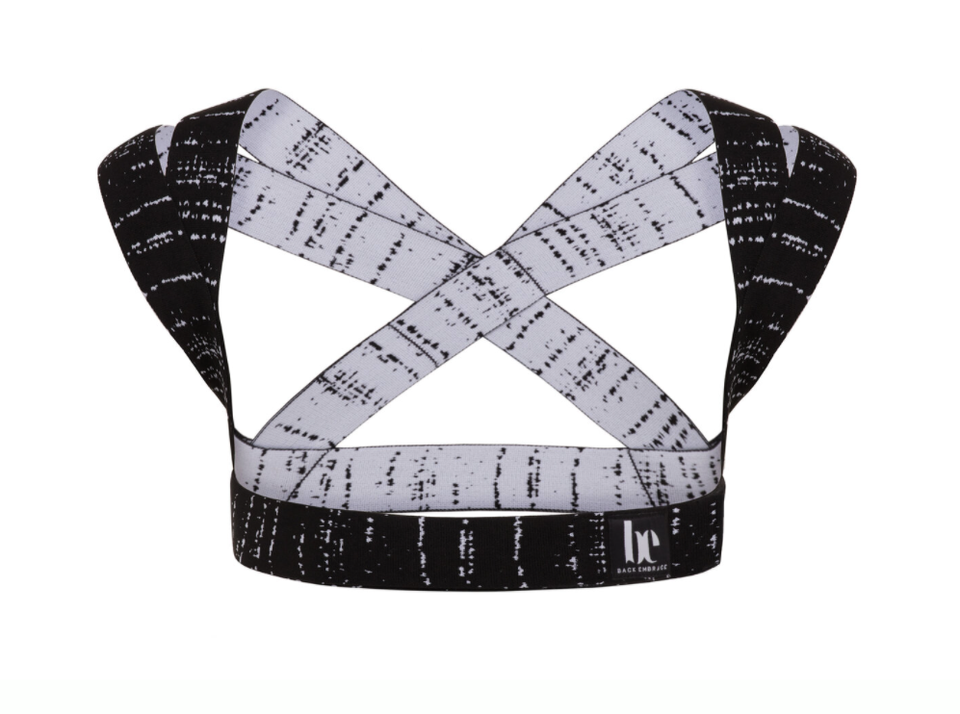 An adjustable standing desk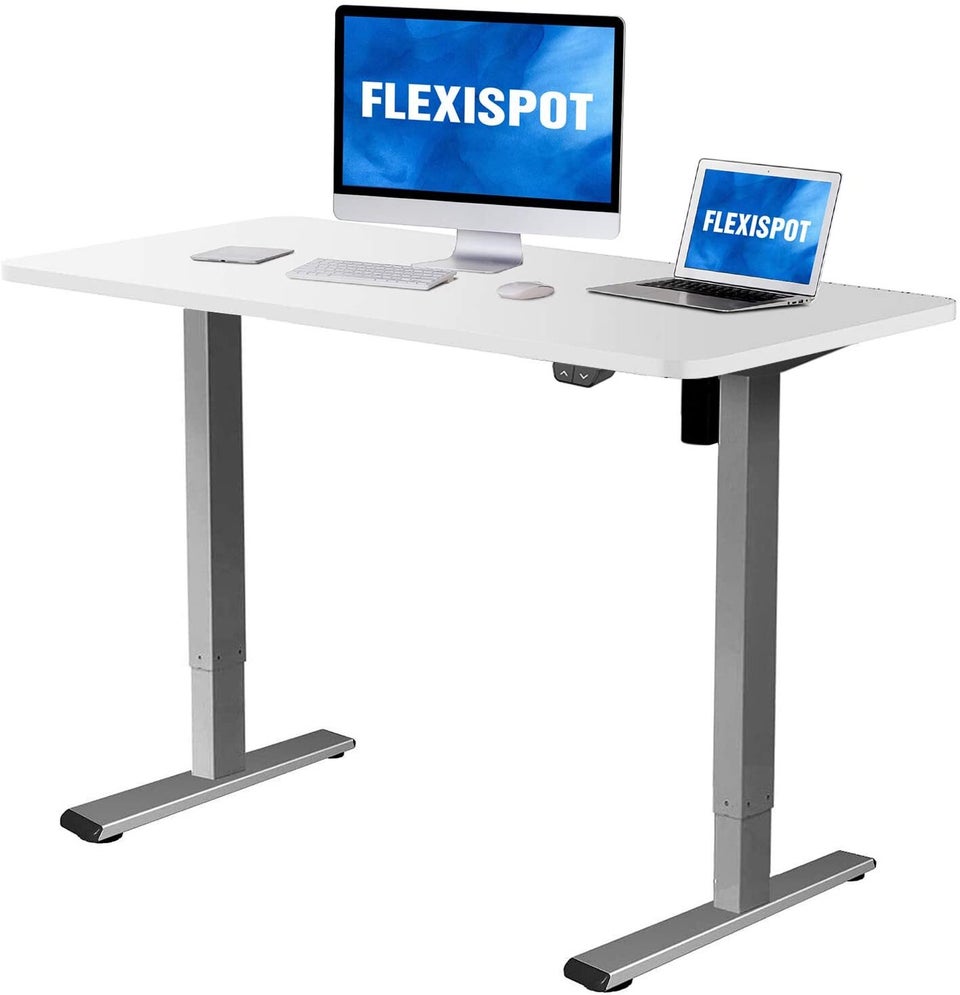 An affordable office chair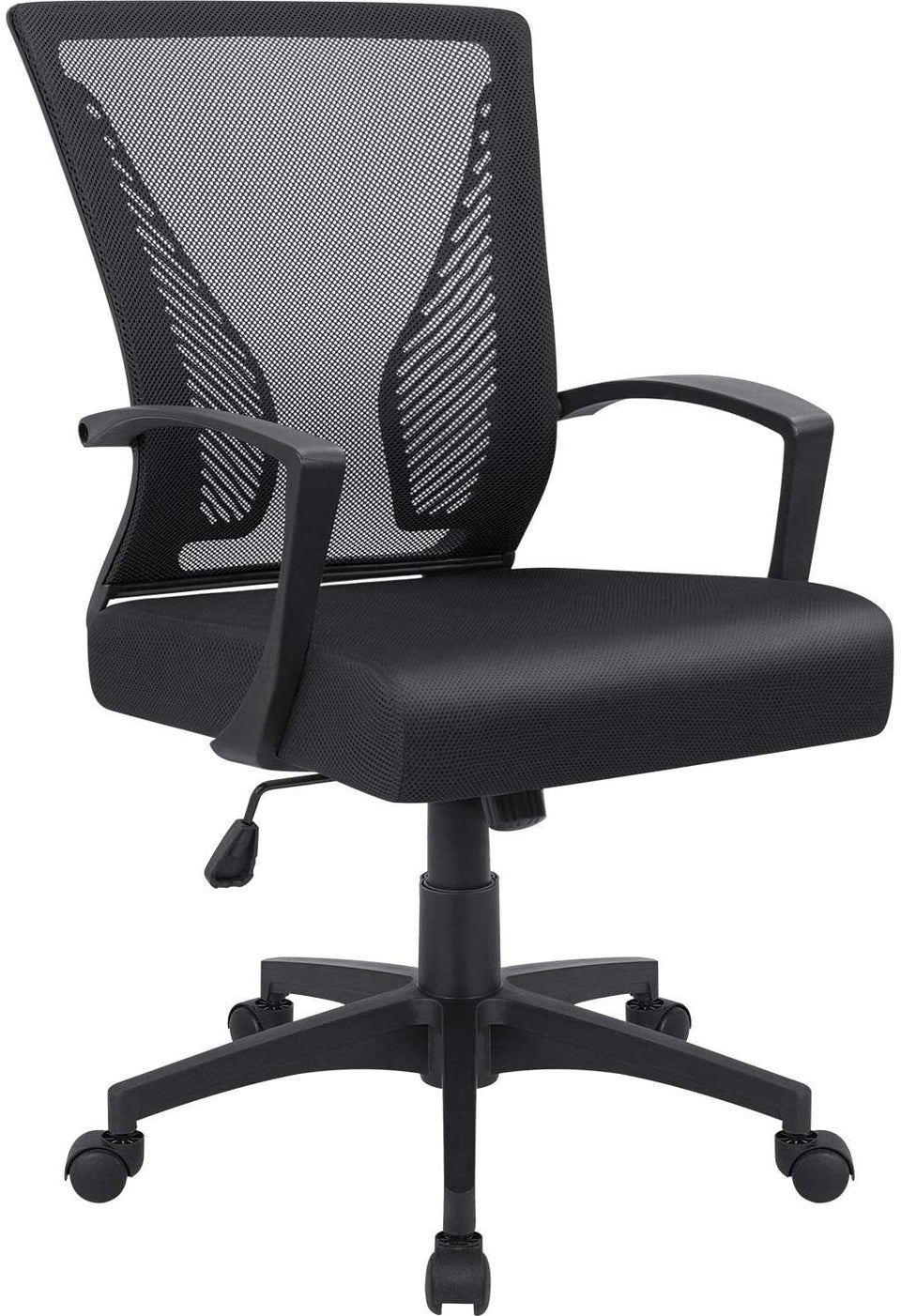 A shirt that keeps you in check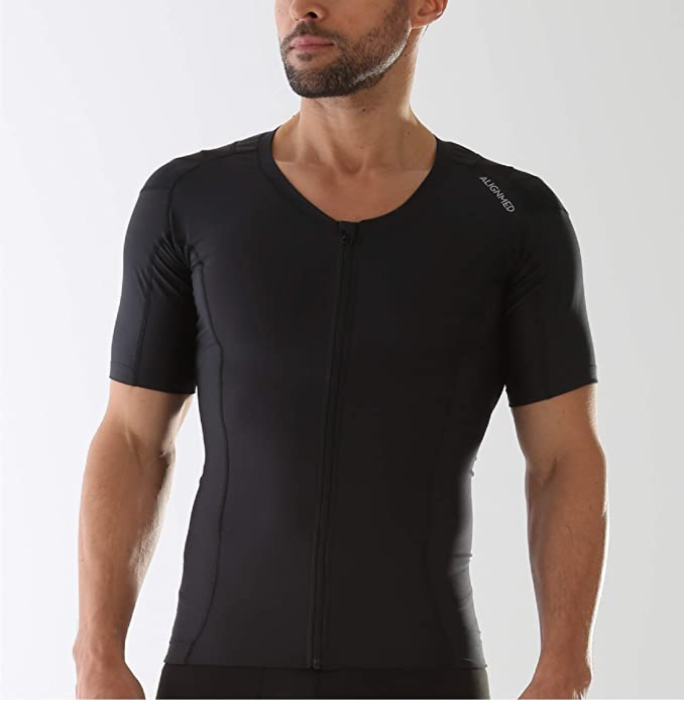 A memory foam lower-back cushion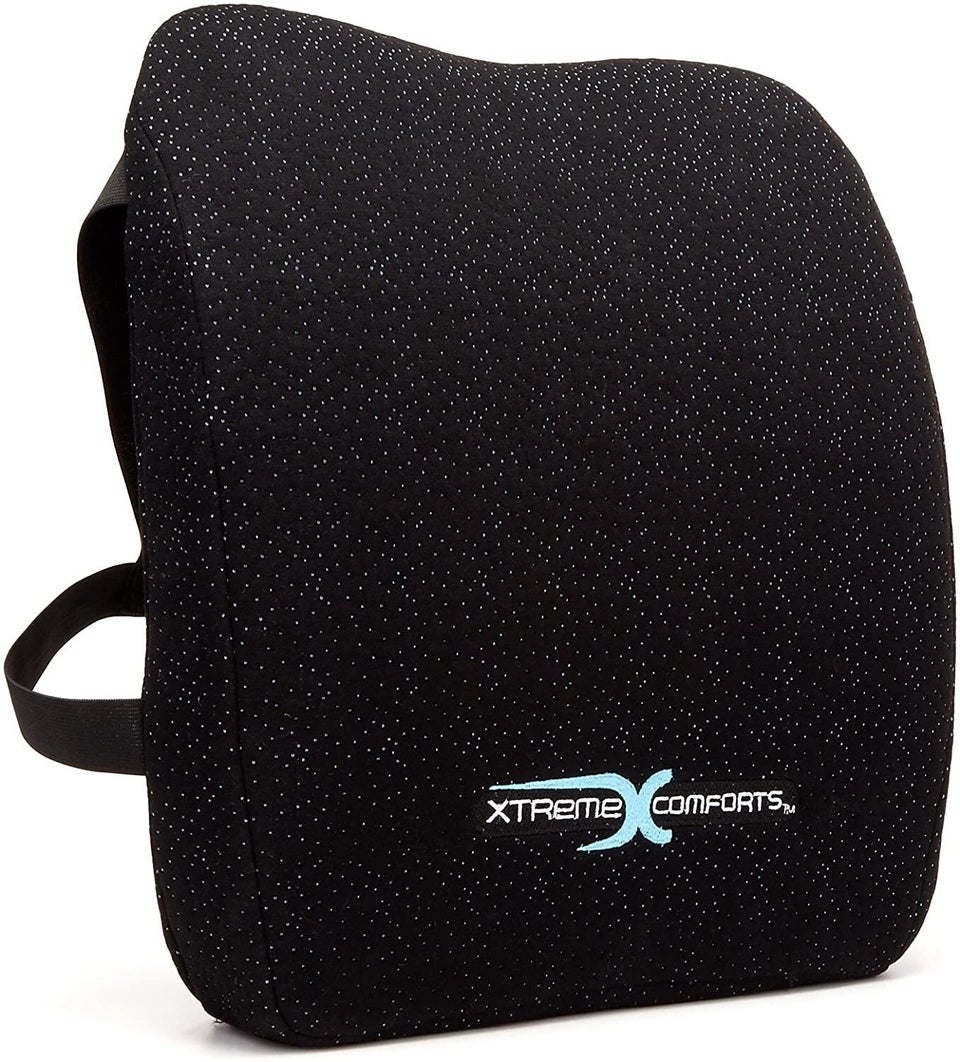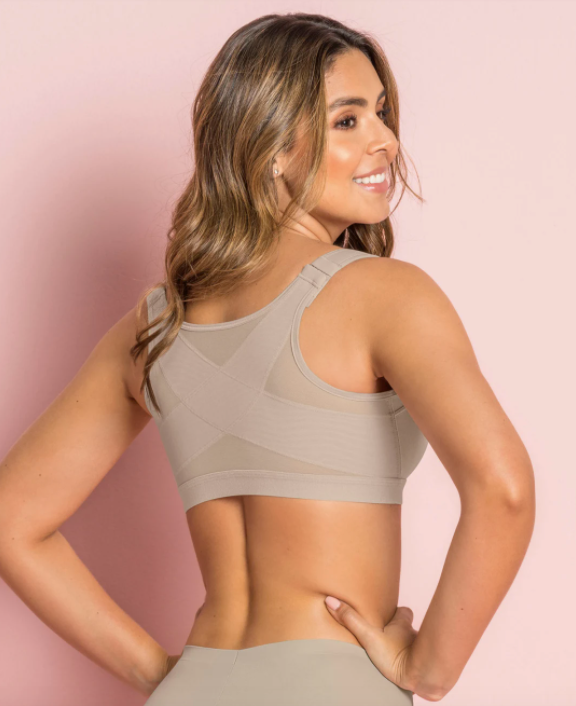 Tape that reminds you to straighten out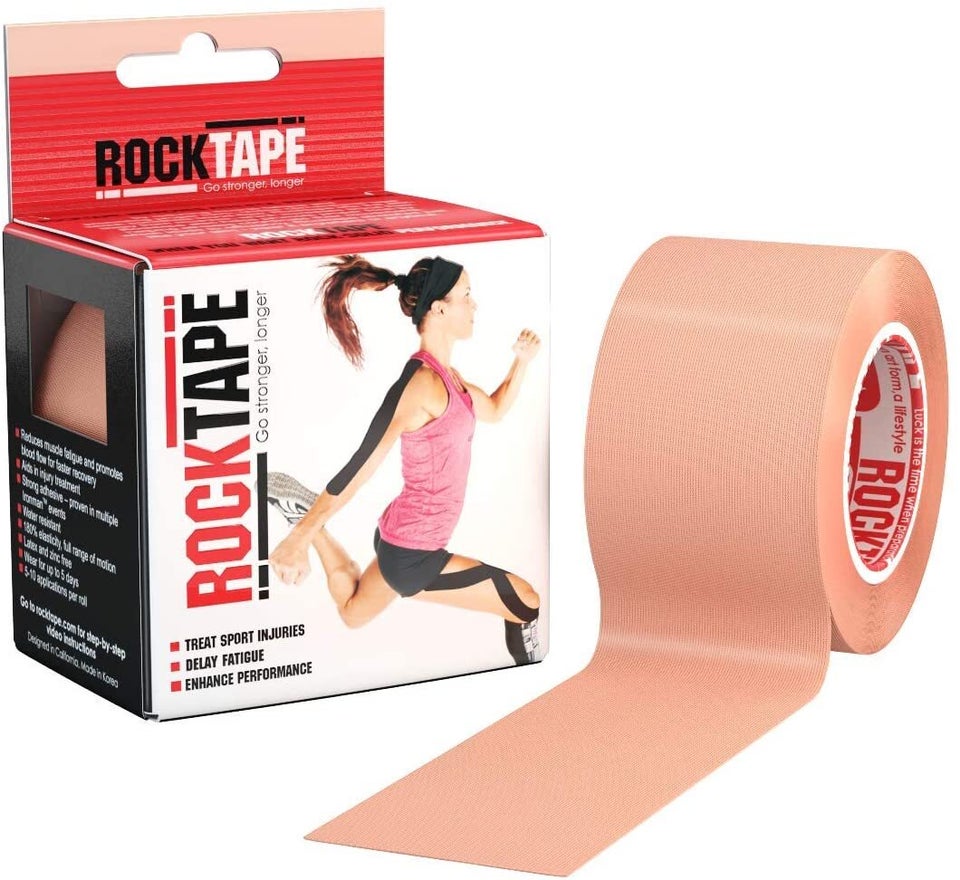 A foam roller to relese muscle tension

Resistance bands for muscle building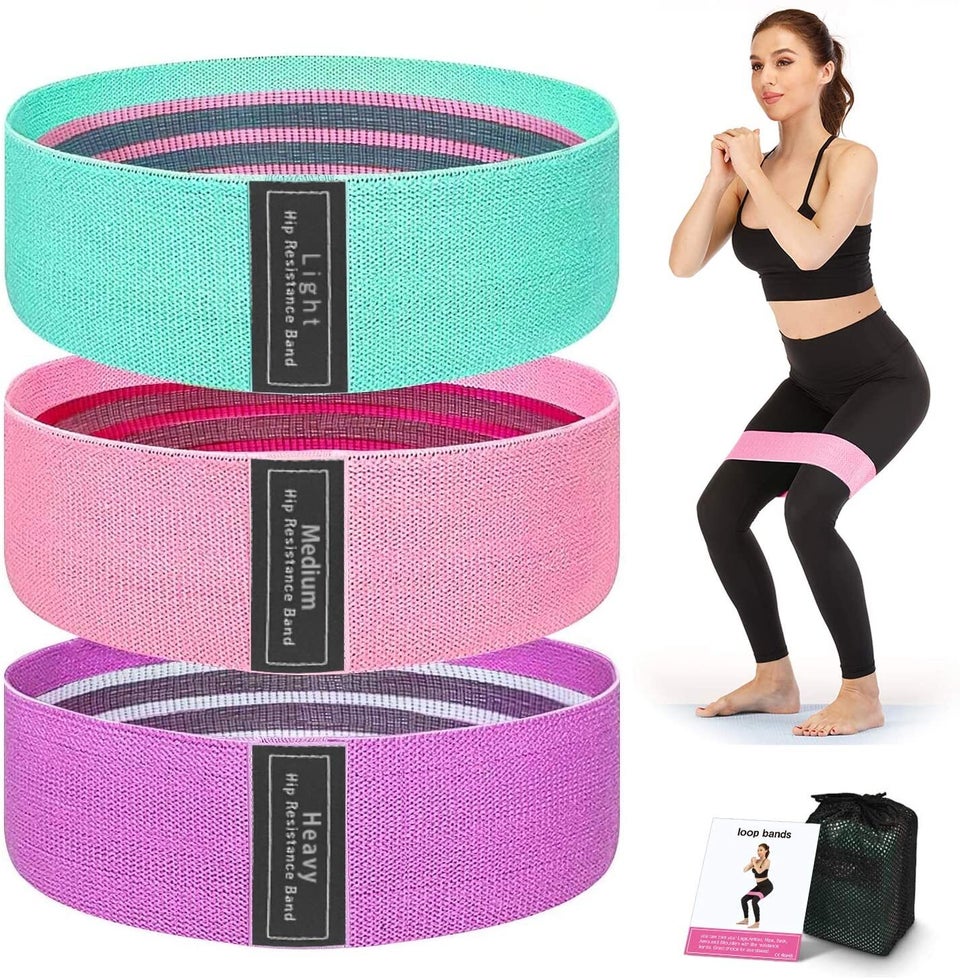 An ergonomic book holder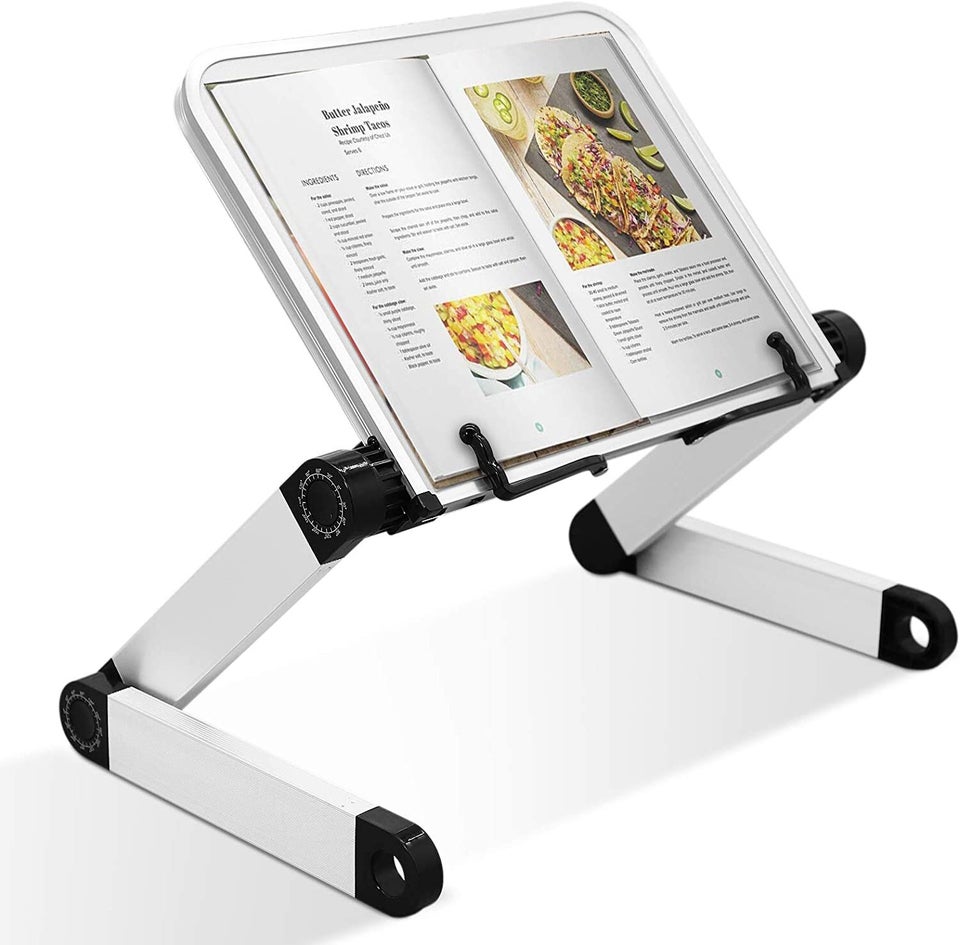 A separate mouse and keyboard