This story is a collaboration between HuffPost and The Incline .
Six decades after the Montgomery, Alabama, bus boycott and the Freedom Rides in the South, public transit isn't just a platform for the civil rights struggle. It is the civil rights struggle.
In cities across the U.S., mass transit remains a lifeline, an indispensable economic enabler that proves upward mobility so often requires actual mobility to happen.
But advocates and activists say access remains unequal. They describe an imbalance in which those who rely on public transit the most — often the poor and people of color — face the greatest hurdles in finding it.
In Pittsburgh, this disparity has given birth to a so-called transit justice movement and groups like Pittsburghers for Public Transit. In summing up the group's platform, director Laura Wiens put it simply: "We believe transit is a civil right and also a human right."
Transit justice groups nationwide share the same ideological anchor, arguing that for many the premise of the American Dream is directly tied to the efficacy of the American transportation grid.
A 2015 Harvard study confirmed as much, listing commute times as the single biggest indicator of whether a household can pull itself out of poverty.
The measure of progress then, in American cities like Pittsburgh, is how well they move their people and how easy they make it. For many people, it's still not easy enough.
Fighting for service
Debra Green was cold and hobbled and pushing 60 years old.
She'd recently undergone a hip replacement. She'd had seven vertebrae fused following a car accident years earlier. And now, cane in hand and en route to see her doctor, she was scuttling down a roadside cluttered with construction equipment and coated in a layer of ice.
"I've fallen quite a few times," Green said of the 20-minute walk from her home to the nearest bus stop. It was winter in Duquesne, a city of roughly 5,000 mostly black residents along the Monongahela River, 10 miles southeast of Pittsburgh.
Green, who'd moved there from another suburb, had heard talk of a bus — the 59 — that used to come straight to the housing development she calls home and which connected to the downtown Pittsburgh-bound bus she was trying to reach on foot.
The Port Authority cut the 59 connection years prior. Officials say it was because buses could no longer use a private access road, but they also acknowledge a systemwide service cut of 30 percent played a role.
Standing there on frozen ground in a typically unforgiving winter wind, Green wanted the bus stop back.
"I asked my neighbors why would you all accept this? This isn't acceptable," she recalled by phone. "The closed mouth never gets fed."
So Green started circulating petitions and collected hundreds of signatures from residents who wanted the stop restored. The signatures were combined with those collected by Pittsburghers for Public Transit and submitted to the Port Authority of Allegheny County in late 2017.
On June 17 of this year, the 59 stop returned.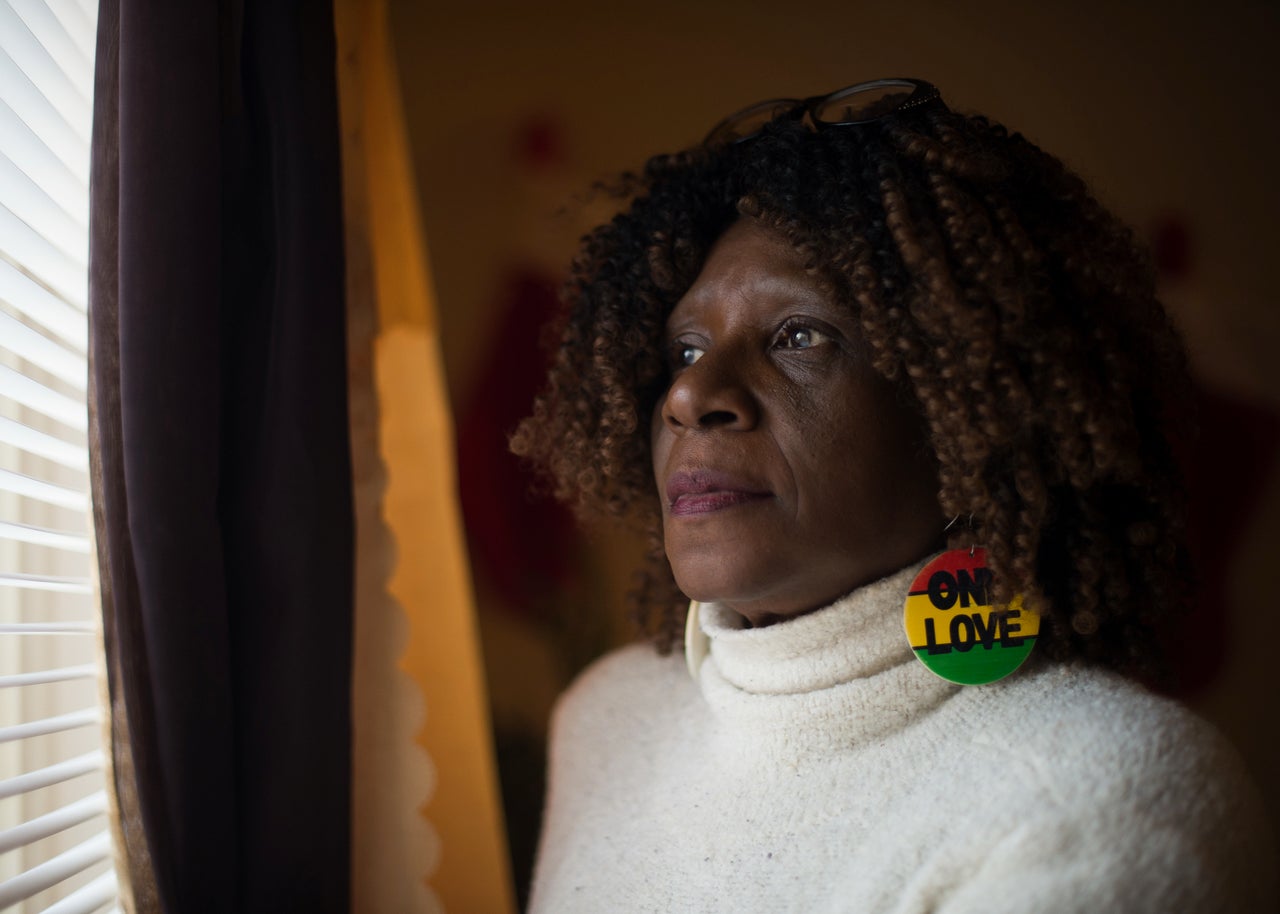 "I didn't call it activism," Green, now a Pittsburghers for Public Transit board member, said of her petitioning. "I was just doing something because I knew it was needed. ... We couldn't get to stores or shopping malls. People couldn't get to work."
She says that in her apartment complex, which has 357 units, "everyone uses the revived bus service, sometimes several times a day." Green added, "As a matter of fact, I am sitting at the 59 stop by my complex entrance as we speak."
In a 2016 study, Pew Research Center found that among urban residents, 34 percent of blacks and 27 percent of Hispanics reported taking public transit daily or weekly, compared with just 14 percent of whites. The Centers for Disease Control found that blacks, Hispanics and Asians were "significantly more likely" than whites to have to walk 30 minutes or more a day to reach public transit.
Pittsburgh advocates and experts say there's a simple explanation for the unequal access.
"We put affordable housing in places with little to no transit," Chris Sandvig of the Pittsburgh Community Reinvestment Group said. "And if there is transit, good luck walking to it, because often there are no sidewalks."
As low-income and communities of color are priced out and pushed farther away from transit hubs and city centers, this dynamic only intensifies.
"Principle transit riders are being displaced into transit deserts around [Allegheny County]," Wiens said. "As long as we don't address the issue of affordable housing, we have transit riders stranded with no access to basic needs."
Activism under the transit justice banner involves pushing for affordable or subsidized housing developments built with public transit in mind. It also requires pushing back against government cuts to transit services, an ever-present concern amid declining ridership rates nationwide. Those are just a few of the prongs in play.
In San Francisco, transit justice advocates continue to call for infrastructure projects that build out systems without displacing entire neighborhoods in the process.
In Denver, overlapping transit justice and disability rights movements remain potent forces.
In Oregon and Oakland, Calif., advocates are pressing for a better accounting of how transit dollars are spent.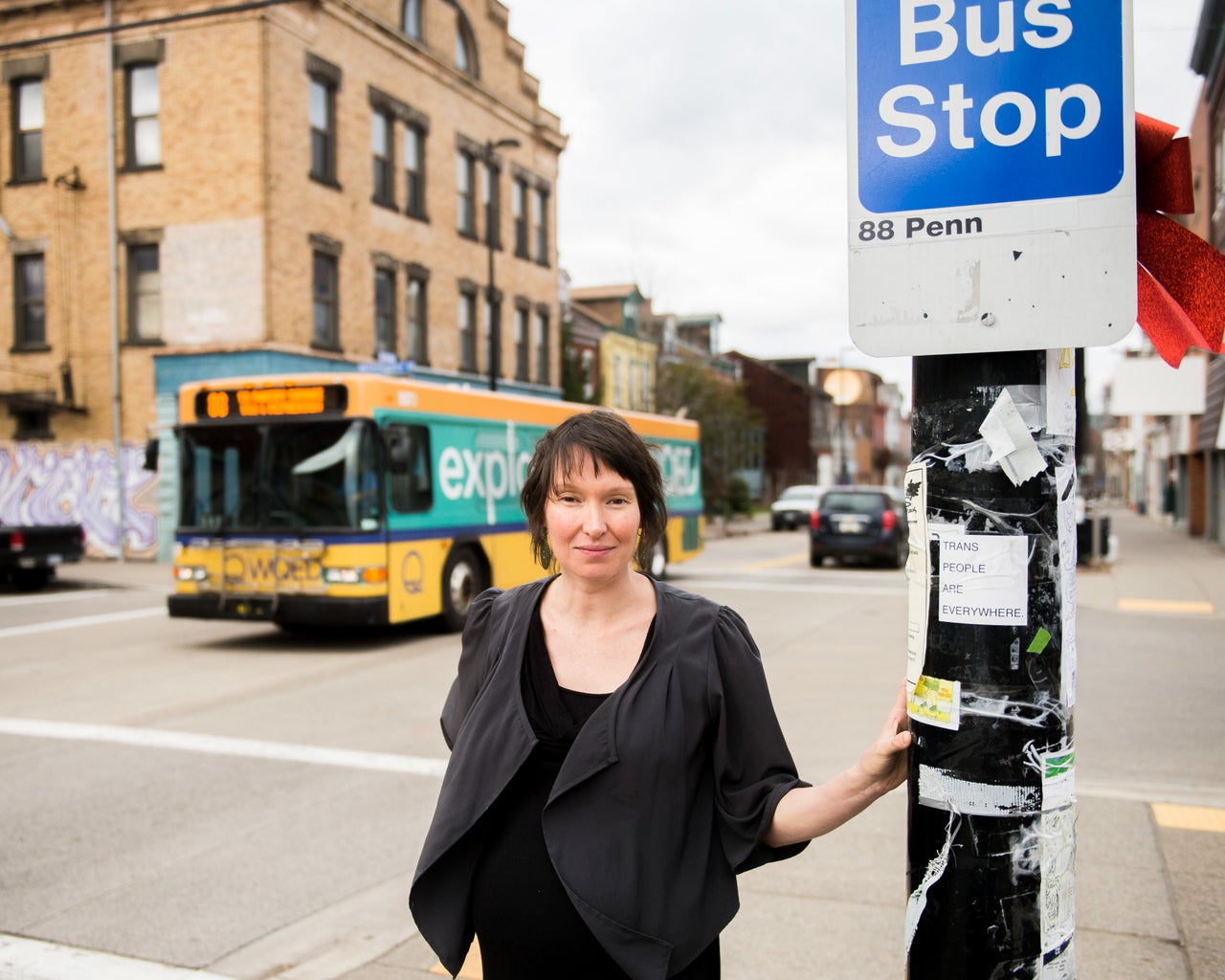 And in Pittsburgh, echoes of many of these issues have sounded in public showdowns over a since-shelved plan to use armed police as fare enforcement officers and an ongoing proposal to build a $195 million Bus Rapid Transit system connecting downtown Pittsburgh with the thriving academic neighborhood of Oakland — the two biggest jobs centers in town.
Opponents of the BRT plan have expressed concern over the potential for service cuts in places like the Mon Valley, where Green lives, to help offset project costs. (Federal funding for the project remains up in the air.)
Bob Allen, director of policy and advocacy campaigns with Urban Habitat in San Francisco, said in decades past transit advocacy centered on the issue of federal funding, on debating the merits of bus networks versus rail networks and pushing policymakers away from car-centric approaches to city planning. For the most part that remains the case. But a social justice component has become more pronounced recently, he said.
"Within the last 10 years it's been more about the role of transit and gentrification and displacement," Allen said of mass transit advocacy. "And I think the reason that [such efforts] picked up is because of this renewed urban growth and the comeback of cities, because that's all about race and class."
Transit justice groups nationwide are pushing for transit systems that prioritize the people who use them the most.
Without such a focus on "an affordable housing crisis that is also a transit crisis, we know that low-income folks and particularly black families that have been pushed out of the city for decades now by a lack of affordable housing will continue to be pushed out," Wiens said. "And this means principle transit riders being displaced into transit deserts around the county."
The funding question
With any plan to improve public transit, there's always a question of how to pay for it.
Pittsburghers for Public Transit formed in response to proposed local transit service cuts in 2009. Roughly three years later, the group and a coalition of concerned stakeholders celebrated the passage of Pennsylvania's Act 89, which stabilized transit funding across the commonwealth. But Act 89 funding expires in 2022, and Wiens said, "We have a long way to go to be able to ensure we're not leaving residents behind."
Wiens said current funding levels must be maintained at a minimum. Ideally, they'd be increased.
But either scenario could draw resistance from rural legislators and voters actively opposed to funding public transit systems in the state's major cities.
Wiens likes to point out that Pittsburgh is one of the state's economic powerhouses. And that power relies on public transit: 50 percent of people who work in downtown Pittsburgh, one of the densest job centers in the country, get there via public buses and the city's light rail system.
"There are something like 44,000 parking places downtown and 110,000 jobs," said Katharine Eagan Kelleman, CEO of the Port Authority of Allegheny County.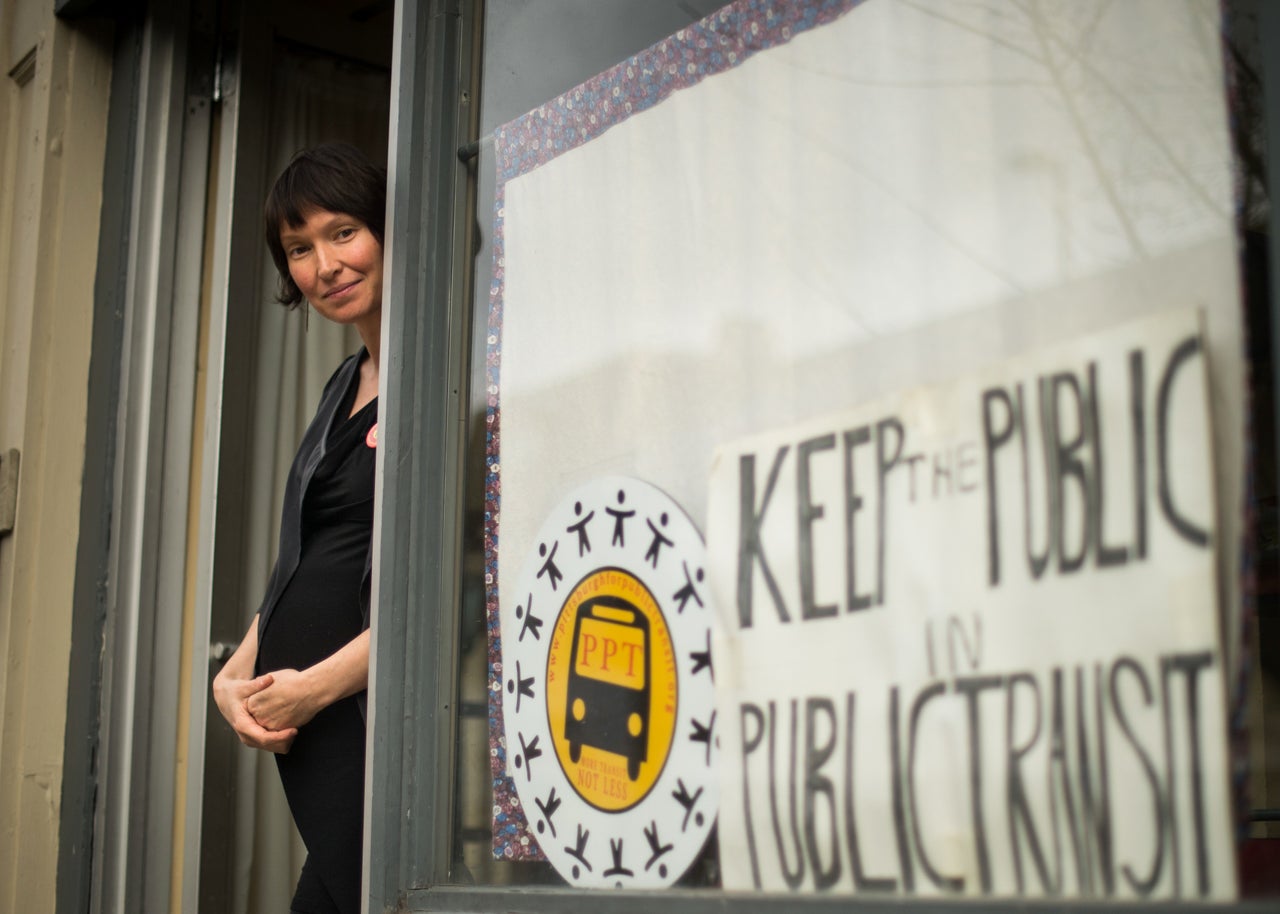 For these reasons, mass transit access downtown is predictably robust. That changes outside the city and as soon as you hit the first-ring of municipalities that surround it, Sandvig explained.
In similarly fractured or sprawling transit regions, some have looked to ride-hailing services like Uber and Lyft and subsidized rideshare travel as a means of bridging service gaps in vast pockets of urban sprawl.
In places like Duquesne, Green said plenty of folks already turn to jitneys and ride-hailing apps for this purpose — at their own expense.
Kelleman doesn't think that option is feasible en masse in Pittsburgh or Allegheny County, though, given the density.
"It's time to talk about what transit should be doing in this century," she said, "whether it's scooter connections or paratransit or big buses or trains or inclines — what do we want it to do and how do we make that happen for everybody?"
Some advocates remain highly skeptical of public transit solutions reliant on private sector companies.
And while there is no shortage of public interest in privately backed transit innovations, whether hyperloops or Elon Musk's freeway tunnel, the public remains largely uninterested in mass transit as it currently exists. That's troubling for those who argue the transit solution most Americans need is already in place and just needs money to improve or, at a bare minimum, to keep from breaking down.
"We've been starving this as long as possible, which is why we have what we have," Sandvig said of mass transit systems failing to meet transportation challenges in so many urban areas.
"We can do anything," he said. "Just add dollars and stir."