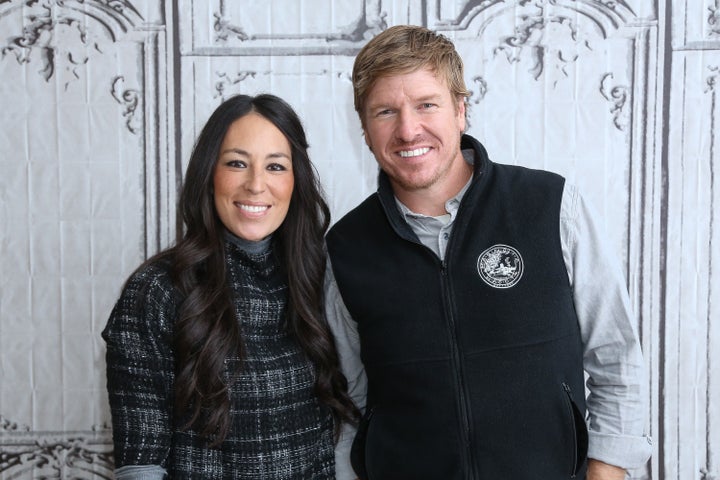 You probably wouldn't watch "The Big Bang Theory" to help you land a job as a physicist or watch an episode of "Game of Thrones" instead of studying for a medieval history test. But somehow, everyone seems to think it's perfectly fine to use HGTV shows as a how-to guide to buy and sell a house.
So if you're thinking of buying or selling a home, and you're wondering what bad lessons you may have picked up from HGTV, try to shake off some of these beliefs.
The wrong lesson: You'll find your dream home by looking at just three houses
Actually, sometimes in real life, you may have to look at 20 houses before you find one you like. Or more. Much more. The HGTV series "House Hunters" is infamous for focusing on buyers looking at three houses.
"You don't always find your dream home only after touring three houses. Despite reality TV regularly showing three houses, then boom, they were all moved in, it does not happen like that in real life," says Chantay Bridges, a real estate agent in Los Angeles who owns Real Estate Professionals World Enterprise Marketing.
Ralph DiBugnara sees similarly impatient buyers on the East Coast. DiBugnara is the president of Home Qualified, a web series about issues within the real estate industry, and vice president at Residential Home Funding, a mortgage company with locations throughout New Jersey.
He thinks HGTV does offer a service to viewers in terms of general education on homebuying, but he has noticed that buyers seem to think they're going to not have to look at many properties.
"The problem is that in a 30-minute or hourlong show it is impossible to show what really goes into finding and then buying a home," DiBugnara says. "One of the biggest issues in our current real estate market is the length of time it is taking to find a home."
So how long does he say it may take? (Spoiler: You're not going to like hearing this.)
"Presently, with the lack of homes for sale, as a national trend, it has become very common for it to take greater than a year for a buyer to find a home and sign a contract," DiBugnara says. "This means a lot of hours scouring the internet and even more time spent going to see homes and open houses on weekends."
"You have to weigh every home, every scenario with your reality," Bridges says. "Does the location work in conjunction to your job? Are the school districts a fit? Is the amount of [renovation] work worth the price tag? If the shoe doesn't fit, then you have to keep looking until your prince property comes."
The wrong lesson: Even if a house is expensive, you can probably find a way to buy it
OK, some HGTV shows do address the fact that people have a budget and that homebuyers don't have an unlimited amount of money. But some real estate agents feel like these shows nevertheless give many viewers an unrealistic idea of what they can afford.
Lauren McKinney just started Gold Leaf Realty & Development and she also works for Judd Builders, a custom homebuilder in Asheville, North Carolina. She says that "the biggest misconception I see as a result of people watching HGTV shows is that it skews their idea of what things should cost. Whether it's an existing home that needs to be remodeled or they're buying a lot to build a new home, they think they can pay prices similar to Waco, Texas, where 'Fixer Upper' is filmed and where the market is completely different and building and labor costs are much lower."
McKinney has a point. According to BestPlaces.net, the median home cost in Waco is $110,400. In Asheville, it's $272,500 ― a 146 percent jump.
"Our market in Asheville ... is hot because of an influx of people moving here and tourists discovering our mountain town and planning to move here," McKinney says. "They are shocked to hear costs here because they see a full house remodel on a $50,000 budget on HGTV. It makes our sales pitch a little harder and as a Realtor, I've probably lost sales because I'm honest about the cost to remodel in Asheville."
The wrong lesson: If the faucets or countertops aren't up to snuff, you should walk away from the house
You may want to rethink that mentality, says Elizabeth Ann Stribling-Kivlan, president of New York City-based real estate brokerage Stribling & Associates.
"The HGTV hype is real," she says, "and can be detrimental for both buyers and sellers. While these home improvement shows are entertaining, they create this idea that properties need to be perfect in order to sell."
Stribling-Kivlan says she has seen buyers approach properties with "incredibly lofty expectations," and so they pass on wonderful houses because the layout of one room isn't quite right.
Karen Szala, a real estate agent with Coldwell Banker in Washington, D.C., sees the same phenomenon.
"Buyers should look beyond superficial things like countertops and old appliances ― these can be easily replaced and are relatively cost-effective. There's a reason people say to buy the worst place on the best block. Nothing is perfect, and no renovation is instantaneous — even though HGTV says otherwise," she says. "Buyers are often all flash and no structure anymore. They will ignore old HVAC systems for new countertops and cabinets."
The wrong lesson: Fixing up a home can be done pretty quickly
The reality shows make it pretty clear that renovations take a lot of work, but they can make it seem as if this can be done pretty quickly. And … uh … no.
Julie Eaton owns Eaton Realty Advisors in Newport, Kentucky, and says that if you're thinking of purchasing a dilapidated home and then fixing it up based on what you've seen on the HGTV network, be careful.
"I've probably lost sales because I'm honest about the cost to remodel."
"It will take you three times longer than quoted and cost you a lot more than you think," Eaton says, and then she cites advice often shared on "Fixer Upper": "'Buy the worst house in the best neighborhood.' The dumbest advice I have ever heard, in my opinion."
Eaton says the problem with a lot of reality TV shows is that by the time these shows start filming, they're already six months into the process and project.
"They already have their permits, contractors and suppliers lined up and committed," she says.
Bridges says the same and also points out that not everybody should buy a house that needs a lot of renovations.
"Everyone is not cut out to fix, flip and turn a property from goo to gold," she says. "Not only are we not all fit for it, nor do we all have the time and patience. On TV they may give themselves a 90-day timeline to have it all done, but in real life even with a small crew, you could find yourself still making updates a year later."
Bridges also points out that on TV, contractors are completely dedicated to the homebuyer or seller and their project. But in real life, she says, many contractors work multiple jobs at the same time.
"There are even some that begin a job, take a deposit and never return," she adds. "The reality is, there can be a lot of delays, bumps in the road and surprises when attempting to tear down a house and put it back together again. You just may not be cut out for it."
Szala concurs. "So many buyers think that they can be 'flippers' and renovate homes. It sometimes falls on deaf ears the great time and expense it takes to renovate a home, especially a historic home. These shows make it seem like you get the house and start swinging tools around, which is painfully untrue to the heart and pocketbook."
"Many buyers have purchased furniture for the homes they imagine themselves owning and then want to fit huge farmhouse tables into small D.C. row homes, and are very shocked that homes built in the early 1900s can't accommodate Joanna and Chip Gaines styling," Szala says, referring to the stars of "Fixer Upper."
But, hey, if you're an HGTV junkie, don't feel bad. The shows are entertaining, and they can teach people some things about homebuying and selling. And even if you do make some mistakes from watching HGTV, it isn't like you're hurting anyone. Just don't start offering friends and family members medical advice based on what you've been picking up while watching "Grey's Anatomy" or reruns of "Scrubs."
Before You Go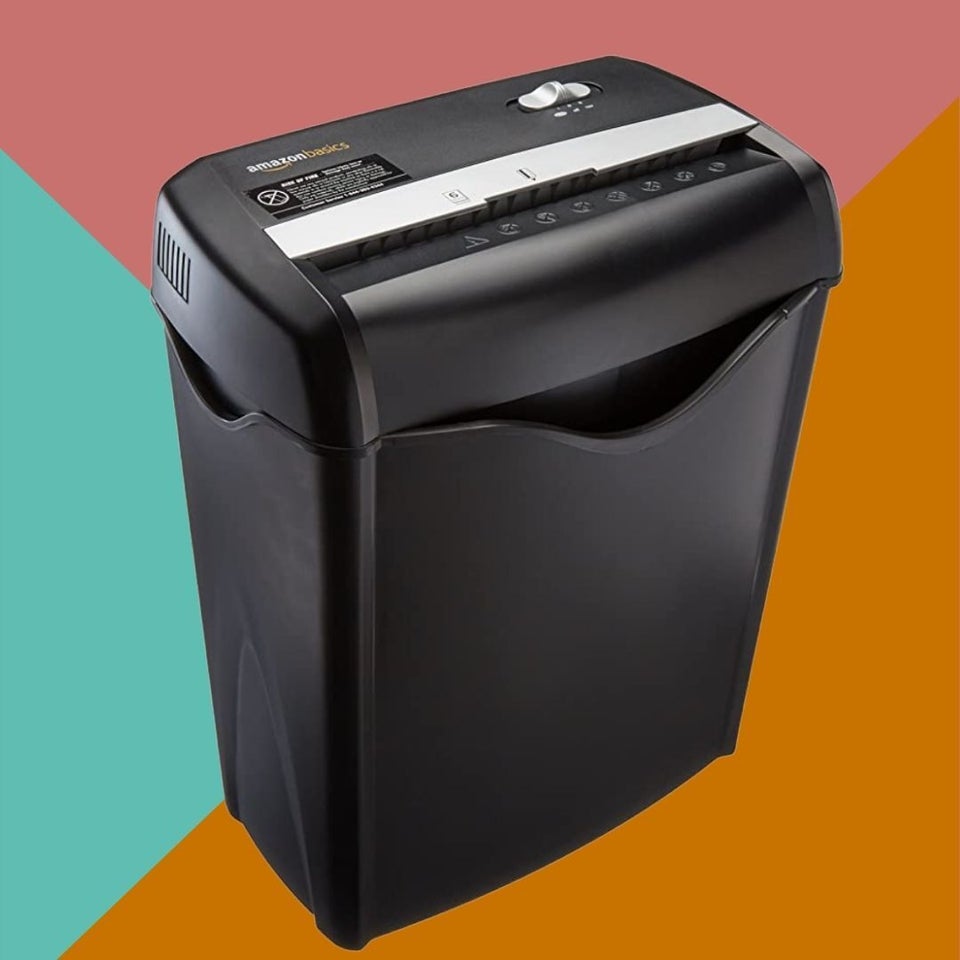 14 Housewarming Gifts That People Will Actually Use