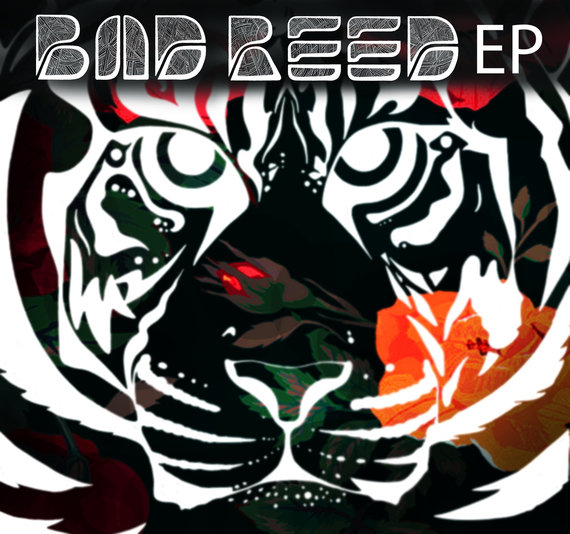 Bad Reed's new EP, "Punch It," creates a one-of-a-kind calling card for the Ontario-based rock band that feels very now. "All of us kinda draw from different elements of music. And where we're at right now is like a snapshot. It's always evolving," said lead guitarist Graham Walker in a recent interview. This evolution and blend is what gives Bad Reed a great of-the-moment sound all their own.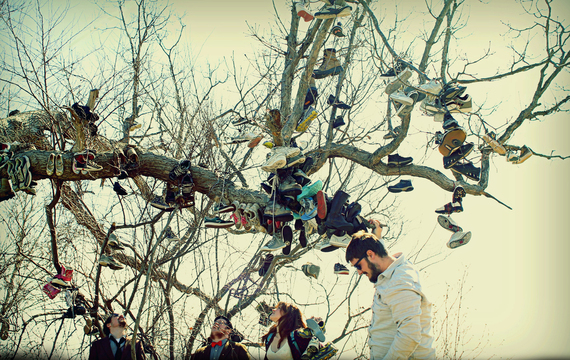 Much like its video illustrates, the EP's titular song "Punch It," feels like a song that you would want to hear live or blaring at a gathering.
The cleanly sung vocal line of edgily-written lyrics aren't the only surprising blend that works in the band. This band is all about mixing in what you're not expecting to work together, and to do it well. At one point in this song, there's a blend of Austin Sharpe's bass line under the electronica-esque guitar of Graham Walker, the slam of drums by Costa Chatzis, all while a driving vocal of lead singer Sydney Sollazo is bleating, pleading the refrain, "Now we see." This could be chaos under many circumstances, but in this case, all these divergent roads mix together well. It's as if we the listener should be surprised that we are surprised.
It didn't come easily for the band; they, like many other fresh bands, had a shuffling of members before and after a tour leading up to the current lineup. But this blend is powerful and heady: the three-track release is a mere sample of what they're capable of, and it leaves you wondering: how can I get tickets?
"Slackjaw Romance" is not the titular song but very well could be the reason you fall in love with this band. The vocals are clean and compelling. Sollazzo soars over the band as if channeling Black Crowes - she is throaty, powerful: exuberant. The brassy alto's completely controlled flight goes where it wants, and majestically soars over the band's stepping stones of Chatzis's backbone beat below. Meanwhile, the guitar work by Walker could easily overpower a less competent singer - but both are strong and paired well.
"All I want is a pack of cigarettes and a bottle to knock back," Sollazzo wails humanly as Walker unleashes a haunting riff into the night sky, closing out the second shot of "Punch It."
"Cassava," the third bout of this compelling tasting, feels like a rock show you want to be watching. The inundation of the guitar's hook is compelling to snare us back in, as if it came straight out of the opening of an HBO drama. When it ends, we are left wanting more.
Overall, Bad Reed feels very now, very hip - the glam rock of the 70s is behind it, as is the punk from the 90s - and what is left is a band struggling to decide what this form is now.
As it is, it feels like the band is an assertive Joan Baez, a slinking vocal mixed with rock music evoking Evanescence. If you like the vocals on Carrie Brownstein's band Sleater-Kinney, you will like this band. Will they stay around for long? Who knows. But right now, this blend is refreshing, compelling, and strong.
Nicely done, Bad Reed. Nicely done.
Calling all HuffPost superfans!
Sign up for membership to become a founding member and help shape HuffPost's next chapter