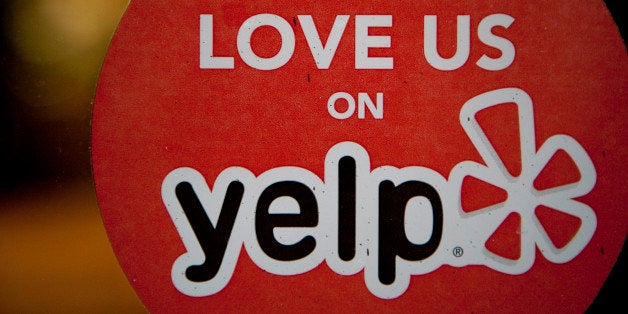 Since its first edition in 1900, the Michelin Red Guide has emerged as one of the most relied-upon sources of restaurant reviews worldwide. The Michelin Red Guide to restaurants ranks on a system of one to three stars, and in North America is located in the cities of San Francisco, New York, and Chicago -- with only around ten restaurants in the United States earning the highest three-star honor yearly.
But with the rise of the crowdsourcing trend, users are increasingly turning to review sites such as Yelp for restaurant reviews. This user-generated content is not only a source for restaurant seekers, but it has also become the most significant platform for amateur restaurant reviewers.
Considering the major differences in the Michelin Red Guide and Yelp reviewing systems, it is no surprise that the professional high-brow guide and the voice of the people sometimes disagree. This is perhaps most obvious when some of the most widely esteemed restaurants in the world receive negative Yelp reviews. By negative, we mean really negative -- one star out of five, usually accompanied by scathing commentary.
Are these Yelp reviewers warranted in their disgust with corkage fees, dress codes, and Japanese fusion? Or are they just "uninformed morons?" Check out the slideshow below of one-star Yelp reviews for three-Michelin-star-rated restaurants (receiving three stars in 2013) and let us know in the comments.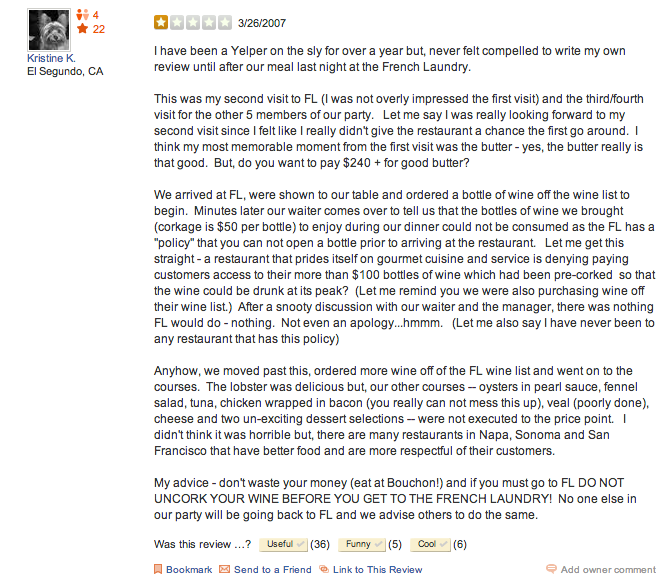 One-Star Yelp Reviews For Three-Star Restaurants