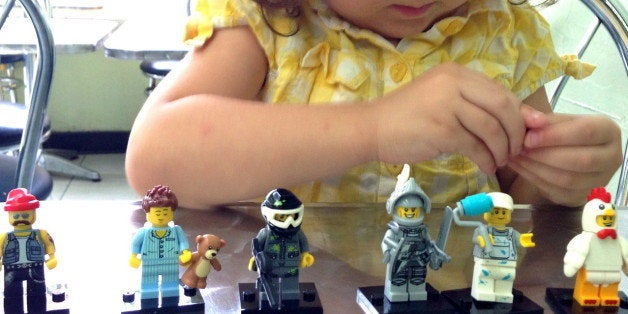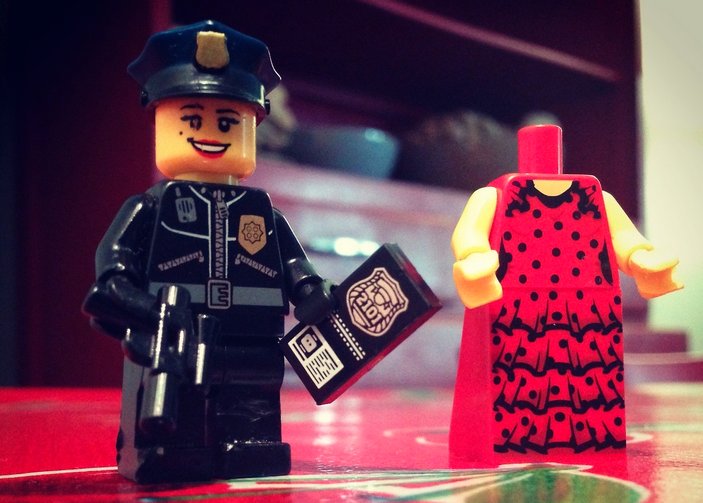 Cecilia's mom, Julia Fierro, has been posting photos of her daughter's creations on Tumblr. Each character is a female LEGO head with a male body and male accessories.
"She intentionally picked accessories that had come with male figures -- and also that we, as a society, identify with male gender roles. For example, weapons like bow and arrows, guns, swords, or a police badge and cuffs, or a knight's armor," Fierro told HuffPost over email. "Her 'girl' LEGO recreations came out looking like warriors and soldiers. Most of them are her 'superhero girls.'"
The project started for fun, Fierro said. But she and Cecilia had to dig deep in their LEGO bin to find the female heads, and when they went to buy more, the mini-figure packs (which come sealed) were always all male. "My daughter was a little disappointed by that, but not deterred," Fierro said.
And now, Julia's friends who have young girls have started creating their own girl warriors, villains, gladiators and superheroes -- and sending her pictures of them.
"There is something essential in sharing these photos, in talking about what might need to be changed in the way we still think about our girls. Girls who, sooner than we can imagine, will be women," Fierro said.
Perhaps Riley can lead their playgroup?
Click through the gallery below to view some Badass Lego Girls.