The National Parks system has another rogue tweeter, and they're not afraid to get real about climate change.
The official Twitter account of Badlands National Park in South Dakota fired off a series of since-deleted tweets Tuesday afternoon listing facts about the planet's rising carbon dioxide levels, just one day after sources inside the Environmental Protection Agency revealed employees had been instructed to freeze all its grants and halt any social media posts or external press releases.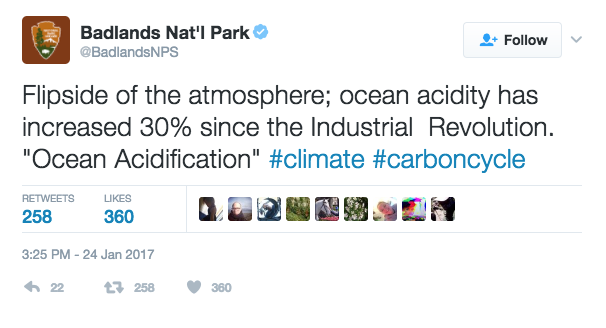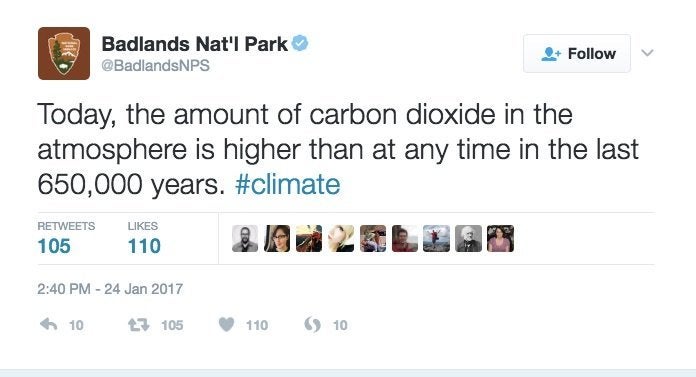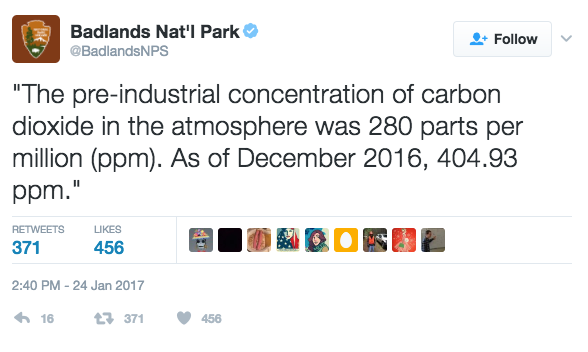 The bold move comes days after the Department of the Interior temporarily suspended all activity on its Twitter accounts after one of its agencies, the National Park Service, retweeted images comparing the crowds at Donald Trump's inauguration to those of Barack Obama's in 2009 and reposted a tweet saying the civil rights, climate change and health care pages had been scrubbed from the White House website.
UPDATE: 5:55 p.m. ― The tweets were deleted just hours after they were first posted.
The Democratic National Committee issued a one-sentence reaction to their removal: "Vladimir Putin would be proud."
A National Park Service official told The Huffington Post later Tuesday night that the tweets were posted by a former employee not authorized to use the account and that the park was not asked to remove the tweets but did so voluntarily.
Before You Go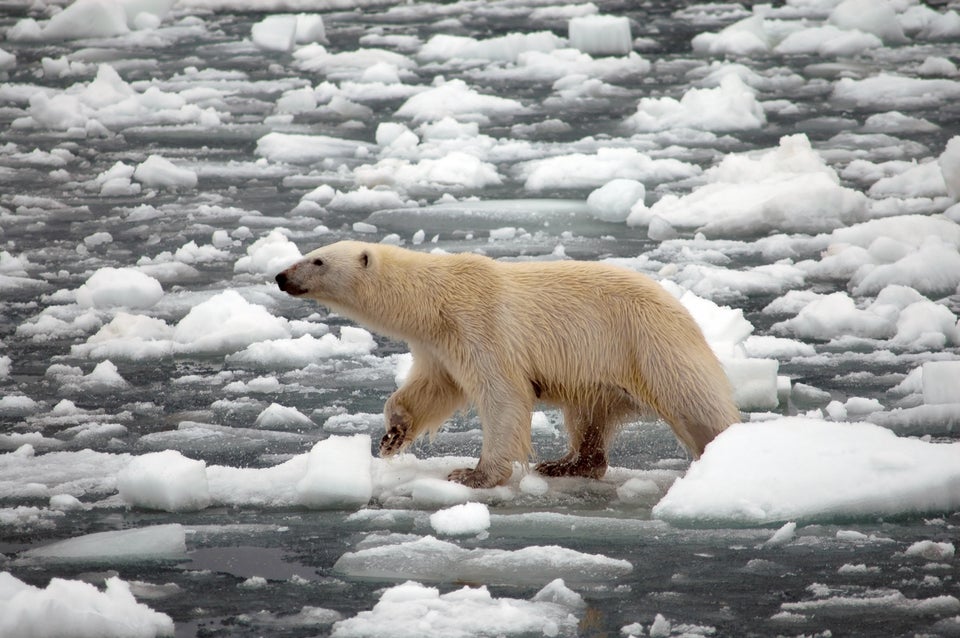 Donald Trump's Environment Guy Doesn't Believe In Climate Change
Popular in the Community