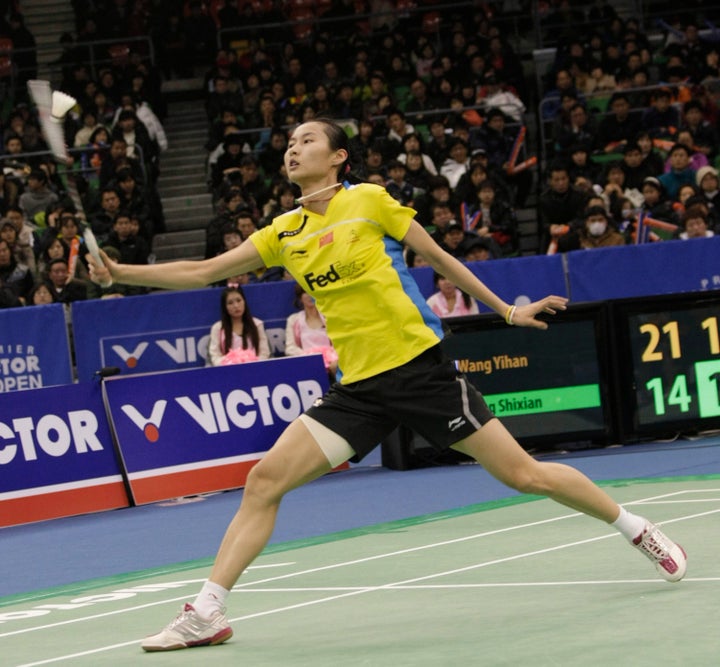 The Badminton World Federation ditched a proposed skirts-only rule for female players in the face of intense opposition from both players and women's rights groups, the international governing body announced Sunday.
Top players immediately celebrated the step away from a mandatory uniform that critics were calling sexist and offensive to Muslim players who would have been forced to wear a cumbersome combination of long pants covered by a skimpy skirt in order to comply.
"It is a very good decision by the BWF. They couldn't have gone ahead with the mandatory skirt ruling anyways," Jwala Gutta, 2010 Commonwealth Games Gold Medalist told the Press Trust of India.
The Badminton World Federation, an international governing body comprised of 23 men and two women, proposed the rule, which was to take effect Wednesday, after the international sports marketing firm Octagon Consulting advised that it would help raise the profile of its players. Octagon Consulting declined to comment.
The policy mandated that women players must wear a skirt, rather than shorts or long pants, to compete at the elite level. The rules did not include any dress code changes for men. Women who preferred to cover more skin, for religious reasons or otherwise, were advised to either wear a long skirt or wear shorts or trousers underneath a skirt -- a strange layering act that sports experts said would hinder elite competition.
"Badminton is a fast twitch muscle game with a lot of high jumping. The idea that you would wear long skirts or double layers is ridiculous," said Sarah Murray, learn director of Women Win, an Amsterdam-based international women's rights organization that focuses on sports.
The policy was condemned from Sweden to Malaysia, with multiple leagues in Muslim countries rejecting the rule outright.
The Badminton World Federation is searching for ways to spark interest in badminton, citing women's tennis as the model it hopes to emulate. It still plans to reconsider uniform changes and announce a new policy in December in anticipation of the 2012 Summer Olympics. This time, it says it will look at dress codes for both men and women players.
"What I would really wish is to see male players in skirts," Sertaç Sehlikoglu, a Ph.D. candidate at the University of Cambridge and author of the blog Muslim Women in Sports told HuffPost. "That would most certainly promote badminton much more than any woman's skirt can ever do."

Calling all HuffPost superfans!
Sign up for membership to become a founding member and help shape HuffPost's next chapter