While Hollywood recovers from the Golden Globes, preps for the Oscars and starts partying at the Grammys (phew!), several celebs hopped the pond to London for the 2013 BAFTA Awards.
But the most show-stopping looks of the evening belonged to Anne Hathaway, who went sleek and chic in a short-sleeved black Burberry gown, and Dame Helen Mirren who went with pink -- pink hair, that is. The 67-year-old actress debuted a choppy new haircut dyed an icy pink, a perfect match to her white long-sleeve dress and dramatic silver coat.
It was enough of a statement to make American red carpet watchers take a second look at England's biggest awards show. Check out our roundup of the BAFTA 2013 red carpet and let us know who had your favorite look!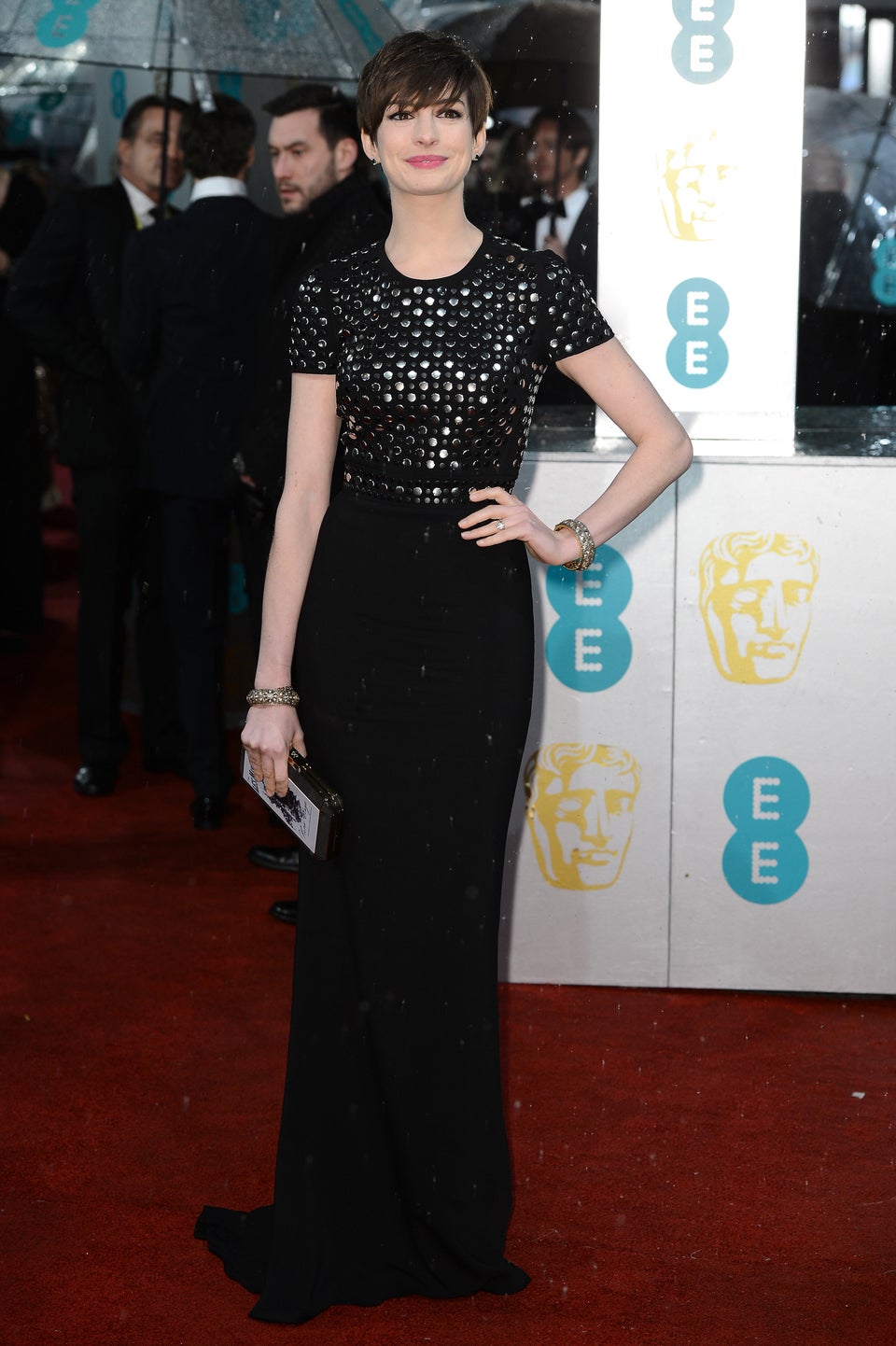 2013 BAFTA Red Carpet