Days after bombs went off at the Boston Marathon finish line, the New York Post splashed a photograph of 16-year-old Salaheddin Barhoum and 24-year old Yassine Zaimi across its cover under the headline "BAG MEN: Feds seek these two pictured at Boston Marathon." The photograph showed the two men watching the end of the race while carrying their backpacks. The only problem? The men were completely innocent. After seeing his face on the Post's cover, Barhoum went to the police to clear his name.
Hours later, the FBI released images of bombing suspects Tamerlan and Dzhokhar Tsarnaev. Weeks after one suspect was dead and the other apprehended, the Washington Post's Erik Wemple reported that Barhoum's father was seeking legal action against the Post for wrongly targeting his son.
The Massachusetts pair filed a lawsuit in Suffolk Superior Court on Wednesday, suing the Post for libel, negligent infliction of emotional distress, and invasion of privacy. According to the Boston Globe, "Barhoum and Zaimi are legal residents who came to the United States from Morocco about four years ago after being granted visas."
The Post's decision to run a cover identifying two men who had nothing to do with the bombings sparked outrage, with some calling it "a new low" and "appalling."
In a statement to The Huffington Post's Michael Calderone last month, Post chief Col Allan defended the paper's decision. "We stand by our story," he said. "The image was emailed to law enforcement agencies yesterday afternoon seeking information about these men, as our story reported. We did not identify them as suspects."
Related
Before You Go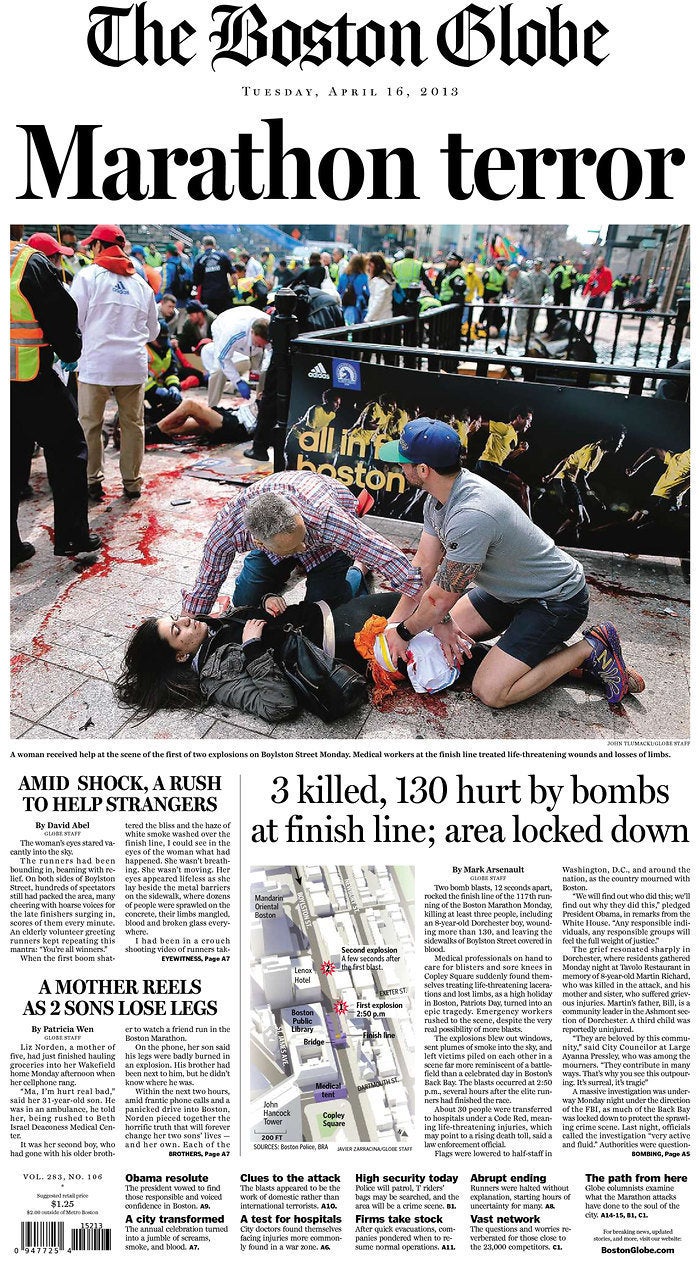 Boston Bombing: Front Pages
Popular in the Community