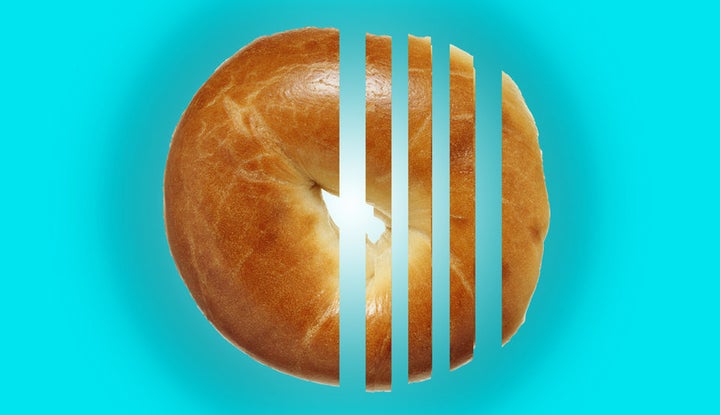 A photo of bagels is making people mashugana.
On Monday, Twitter user Alek Krautmann innocently posted a photo of a "St. Louis secret" — which, apparently, is that people in the midwestern city like to eat their bagels sliced like bread.
Many people on Twitter thought the idea was half-baked.
It even got the meme treatment.
Some people, however, didn't think it was such a crumb-y idea.
The bagels in the photo appear to be from Panera Bread, and the company seemed to have some sympathy for Krautmann.
It also posted this question.
The history of Panera Bread may shed some light on the subject. In 1989, the business that would become the Panera Bread Company acquired a local Missouri business called the St. Louis Bread Company, and in St. Louis, it seems that most Panera Bread locations have kept the name "St. Louis Bread Co."
It's unclear if every Panera Bread location would slice bagels that way, or if this is something that's mostly done at St. Louis Bread Co.
HuffPost reached out to Panera for clarity but did not receive an immediate response. 
Regardless, it seems like bread-sliced bagels have been "a thing" for quite a while.
But even if the idea seems appealing to some, the request appears to be a painful one for most Panera Bread employees.
BuzzFeed reached out to a few former Panera Bread employees who worked in St. Louis, and Jenna Jones, 20, recounted a miserable Mother's Day experience when a customer ordered 169 "bread-sliced" bagels.
"I think it was the worst day of my life and one girl had a mental breakdown when she was helping me," Jones said.
So, it appears that any way you slice it, bread-sliced bagels aren't the best idea.
Calling all HuffPost superfans!
Sign up for membership to become a founding member and help shape HuffPost's next chapter